Spy camera and microphone detector performance
Detector wavelength high performance to detect with microphones and hidden cameras, quick detection, frequency range from 1 Mhz to 8 Ghz, adjustable sensitivity, excellent battery life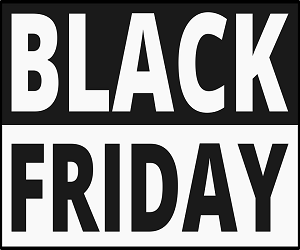 Average votes for this product
Based on
9
customers advices.

« Previous
Spy camera detector and waves
$69.90

Next »
Mini detector microphone and camera wifi spy
$104.90
Description
Espionage includes today more discrete devices. For example, it is now possible to hide a miniature camera in a commonplace object of daily - including an alarm clock, a pen or even glasses. Identify these devices with the naked eye becomes almost impossible, so they benefit from a perfect finish. In this context, we need to equip themselves with equipment like this camera detector - in order to protect themselves.
The product comes in the form of an electronic device at reduced size. His appearance reminiscent somehow of a walkie-talkie. Indeed, the device has a compact topped an antenna and a button. However, the spy-camera detector is less bulky than the walkie-talkie equipment. In addition to its smaller size, it is much lighter. We can put the detector in the pants pocket and completely forget his presence later.
As a general rule, an electronic device - such as camera-spy - a signal while it is running. Please know that the mechanism of the camera detector is based on radio frequency. This allows then to locate the signal of espionage equipment. The device is configured to perform its detection on a given frequency band. As a result, detection cannot be done for signals being not included in the beach in question. The product presented on this page is able to detect the miniature cameras on the frequency range of 1 MHz to 8 GHz. This configuration increases the list of compatible devices. In addition to the cameras, the product can detect the GPS tags and listening devices.
Furthermore, the function of this unit is not spying hardware detection. This detector wireless also allows to identify the suspicious device. This can let know when one approaches the miniature camera, the micro spy or sought GPS Tracker. Note that the sensitivity of the product is adjustable.
Camera detector works with a rechargeable battery. For precision, the charging plug is a mini-USB port. The product offers considerable autonomy. With a full load, this device remains functional during 15 to 25 hours. Autonomy which is equivalent to several days of use.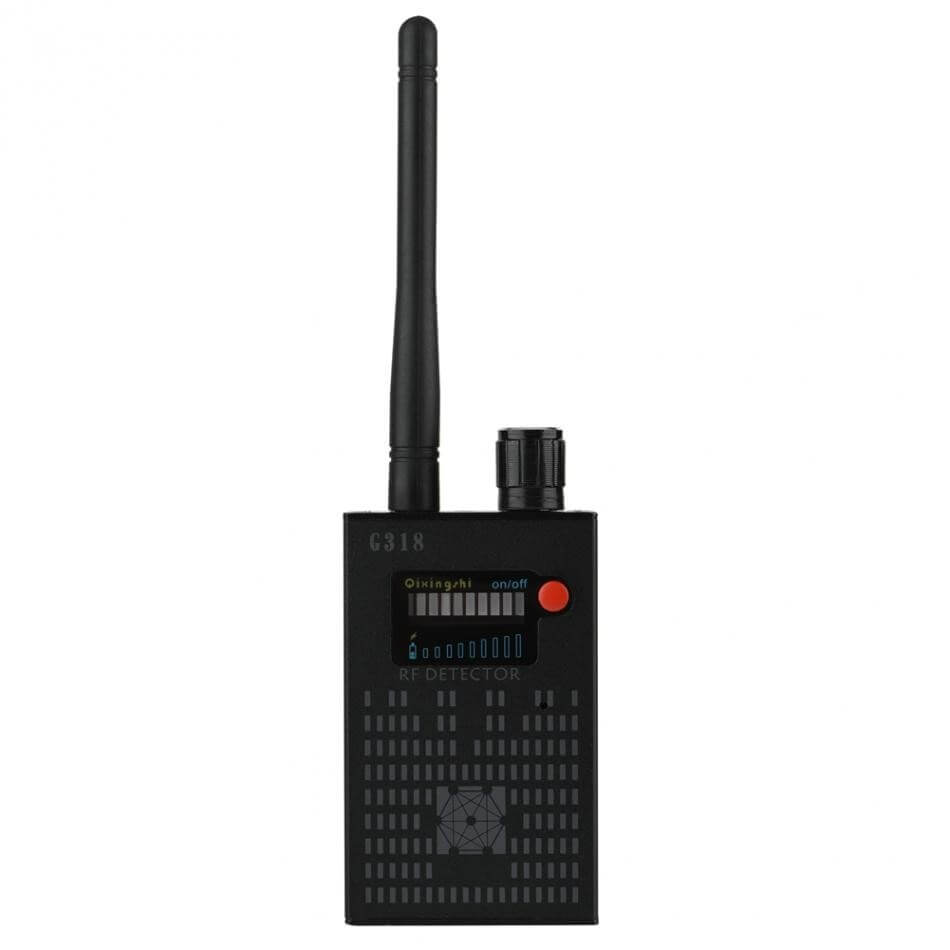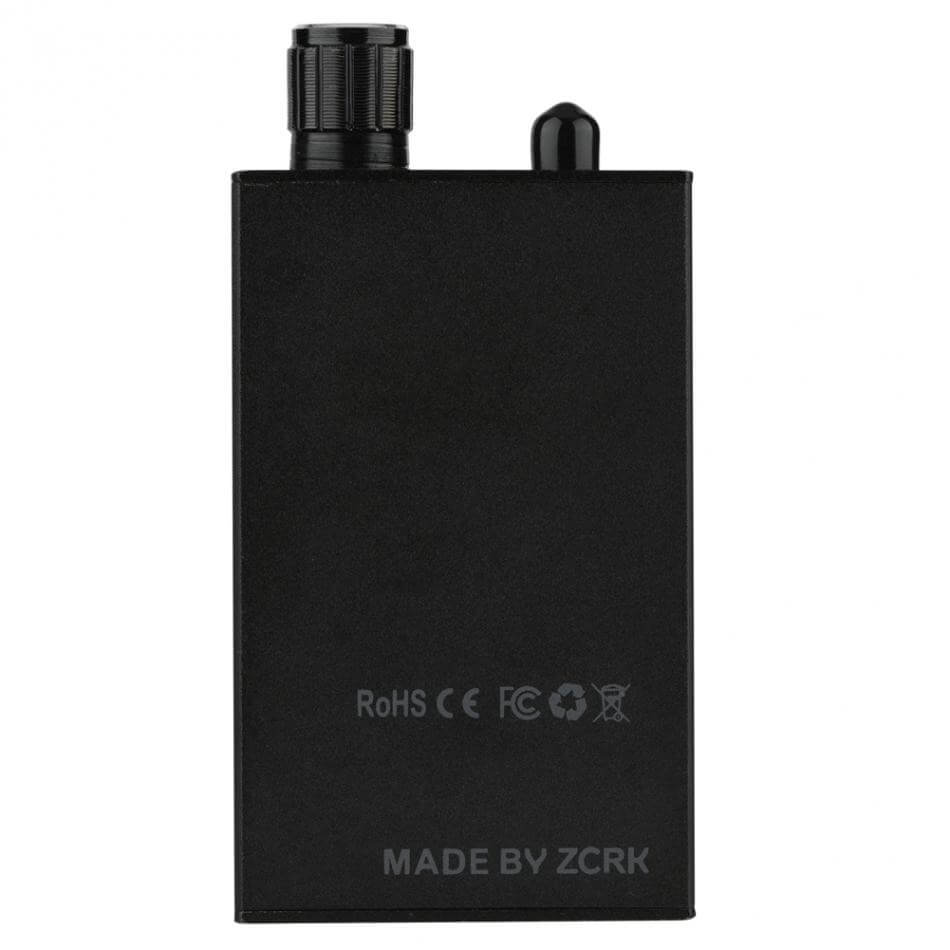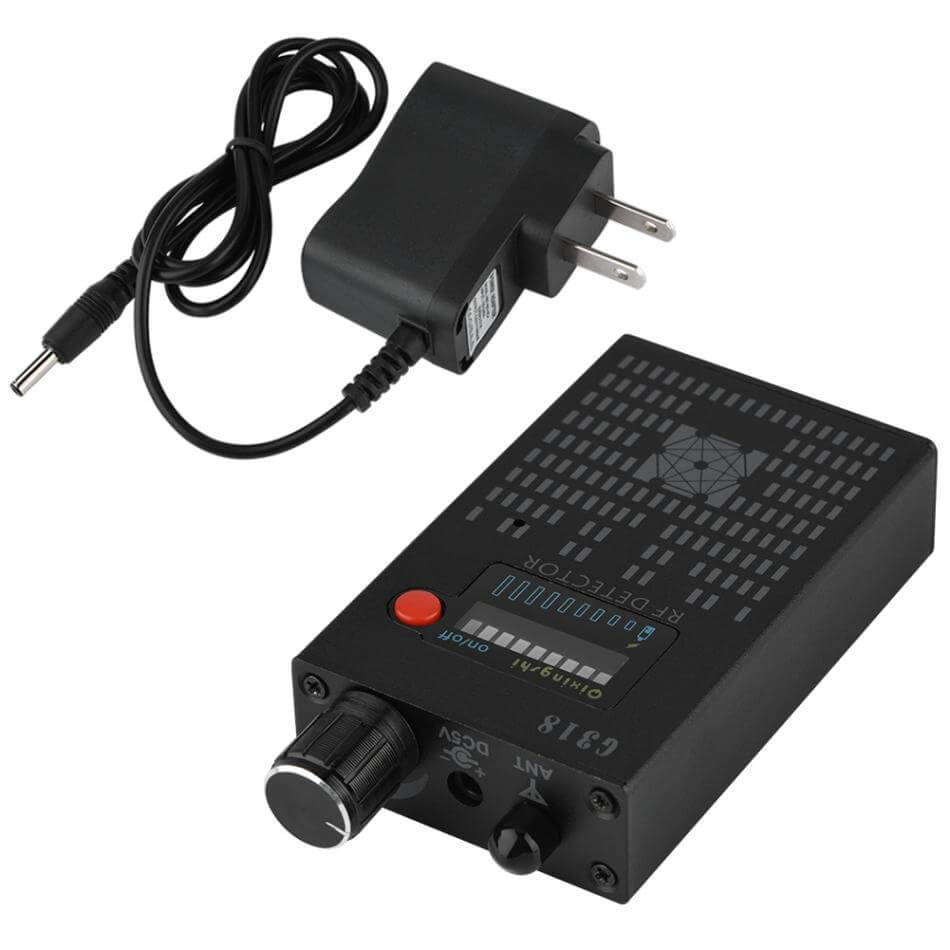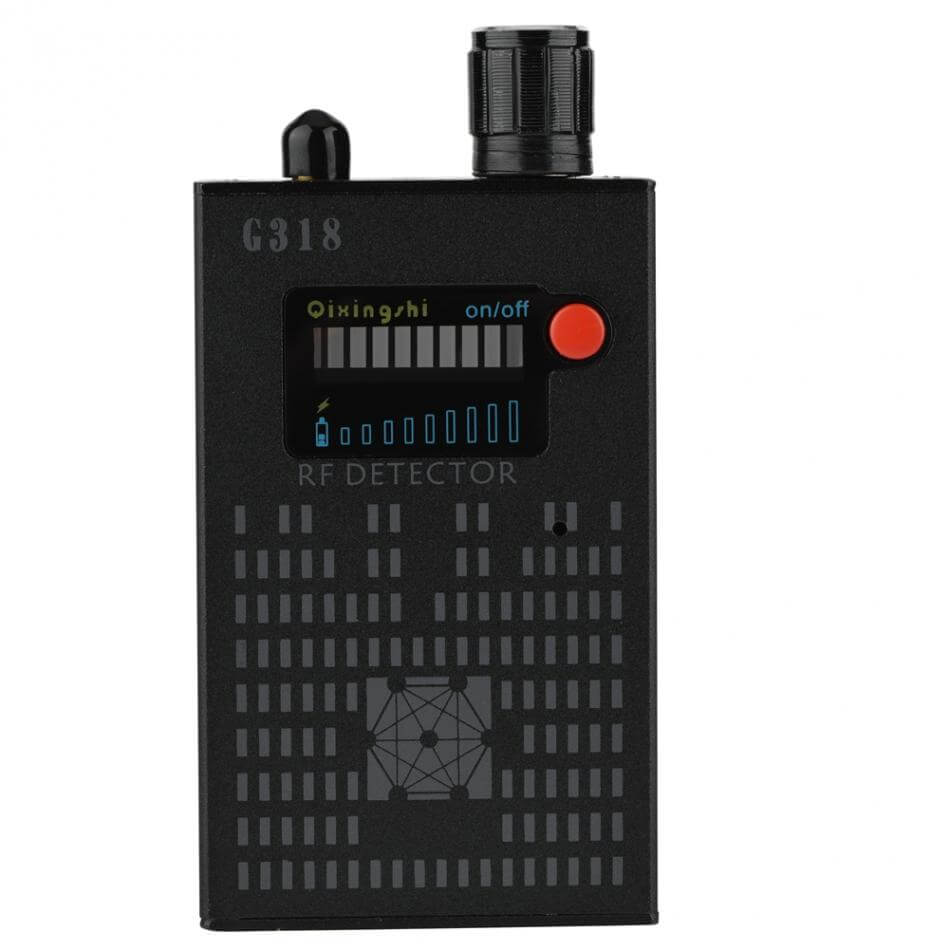 Data sheet
Autonomy

15 to 25 hours

Battery capacity

1500 mAh

Frequency detection

1 MHz-8 GHz

Indication mode

Sound and light signal

Detection distance

35 meters