Spy camera detector and waves
This camera detector warns of the presence of any spying equipment. Micro spy, tracking GPS, hidden camera and invisible waves are easily spotted.


Average votes for this product
Based on
7
customers advices.

« Previous
Wireless camera and microphone detector
$59.90

Next »
Spy camera and microphone detector performance
$109.90
Description
The spy camera detector benefits from the advances of modern technology. Thanks to its high performance, it represents the effective solution to secure your professional or family life. The suspicion of presence Mini spy camera may affect your daily life and exposes you to security issues. Same is true of companies that face to the risk of espionage. Leaks of information and data are detrimental to their proper functioning. The consequences are multiple: loss of trust of customers, win-win situation for competitors, financial damage,... Through the acquisition of our detector of spy equipment represents the best option.

To allay the fears of espionage, the spy camera detector tracking cameras, microphones, and GPS plotters. Equipped with a long range 10 metersShe's able to spot all the devices, as tiny as their size. It is also equipped with a waves detection system which reveals the frequencies of 1 MHZ-6500 MHZ. Its warning system comes in several forms. The LEDs lighting reveals the presence of camera spy in the vicinity. The device emits a sound or vibration in order to inform the user of the existence of a Rat Fink device. Note that this device weighs 58 grams. With a small volume of size of 7.5 cm x 5 cm x 1, 5 cm, its handling is easy and with discretion in any place.

This micro spy and hidden camera detector has a high autonomy. A powerful battery of 400 mAh ensures his diet. It can also run continuously because just plug the charger mains. Note that this accessory is part of the package, the same as the headset. It facilitates the identification of signals in the presence of waves. If you are looking for a material which combines efficiency and discretion, we recommend this microphone detector. Spy searches are easy and can be done quietly without arousing suspicion. This device with you where go you because it just fits in a bag or in your jacket pocket. Its minimalist size does not alter its performance.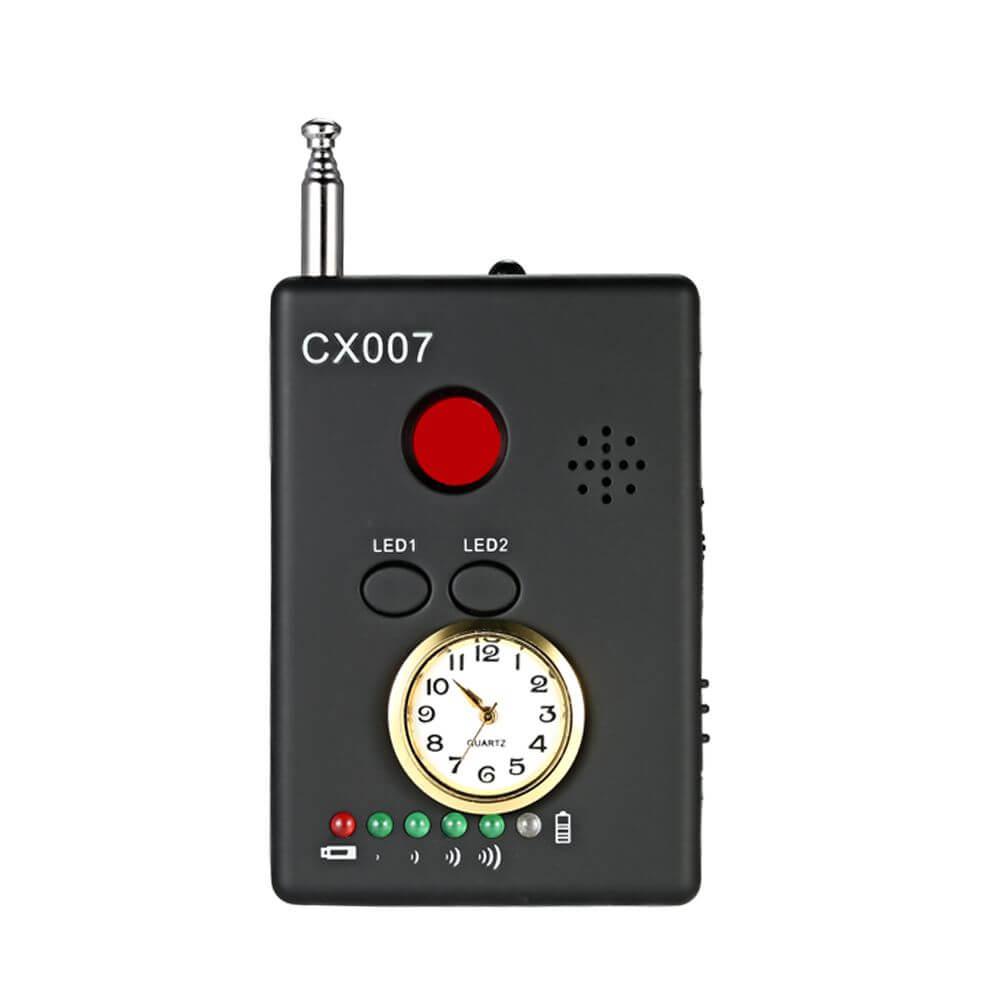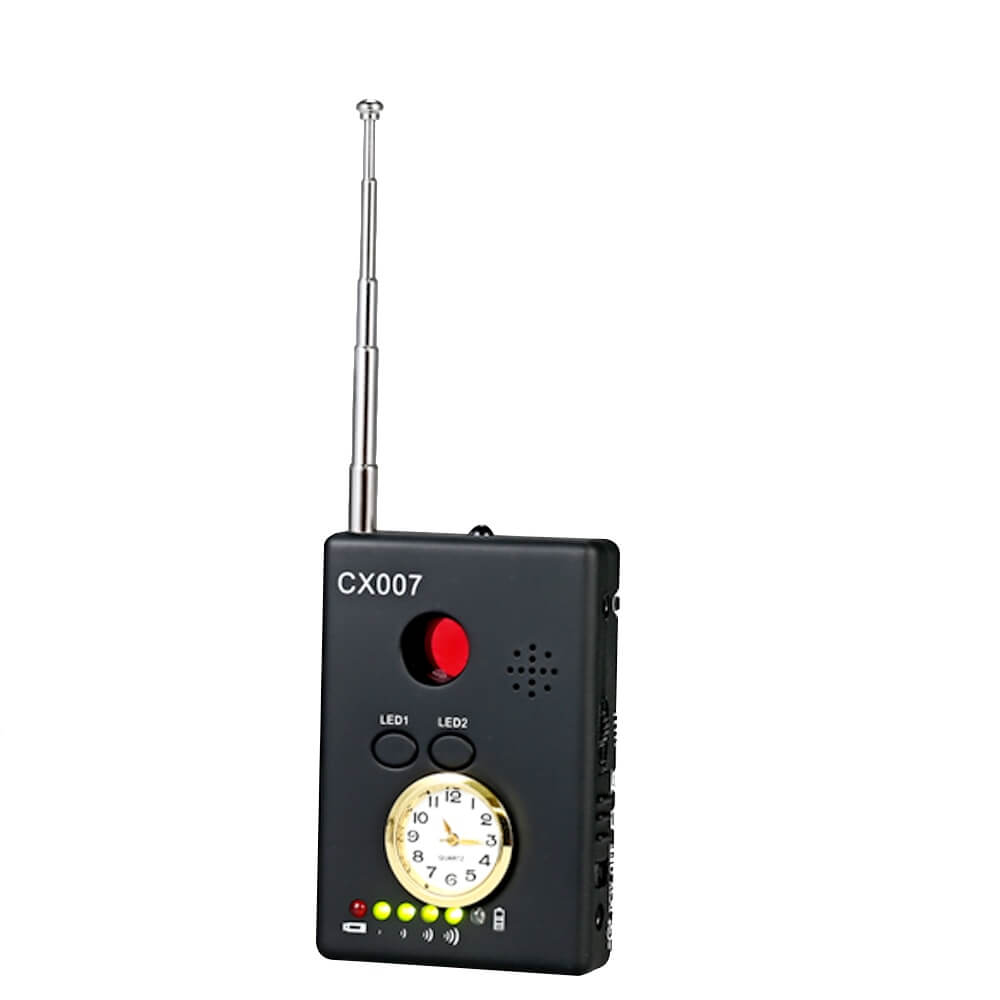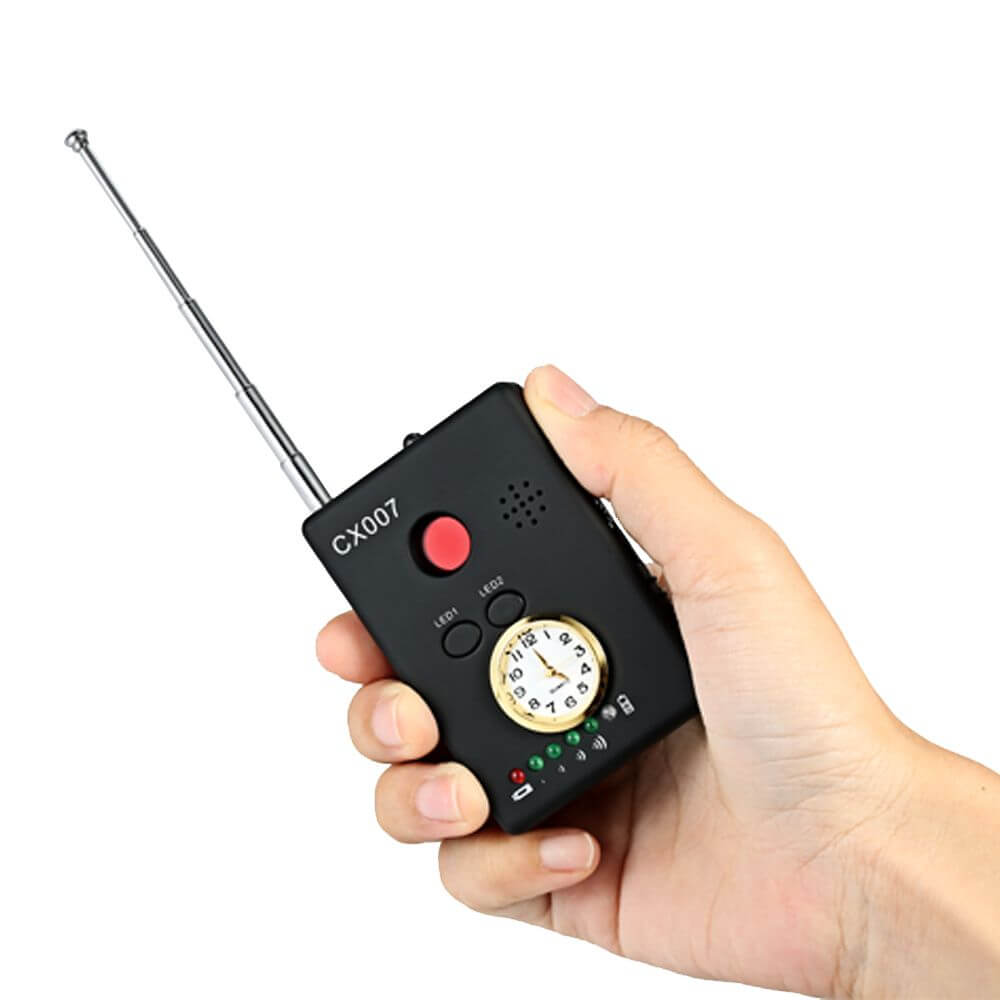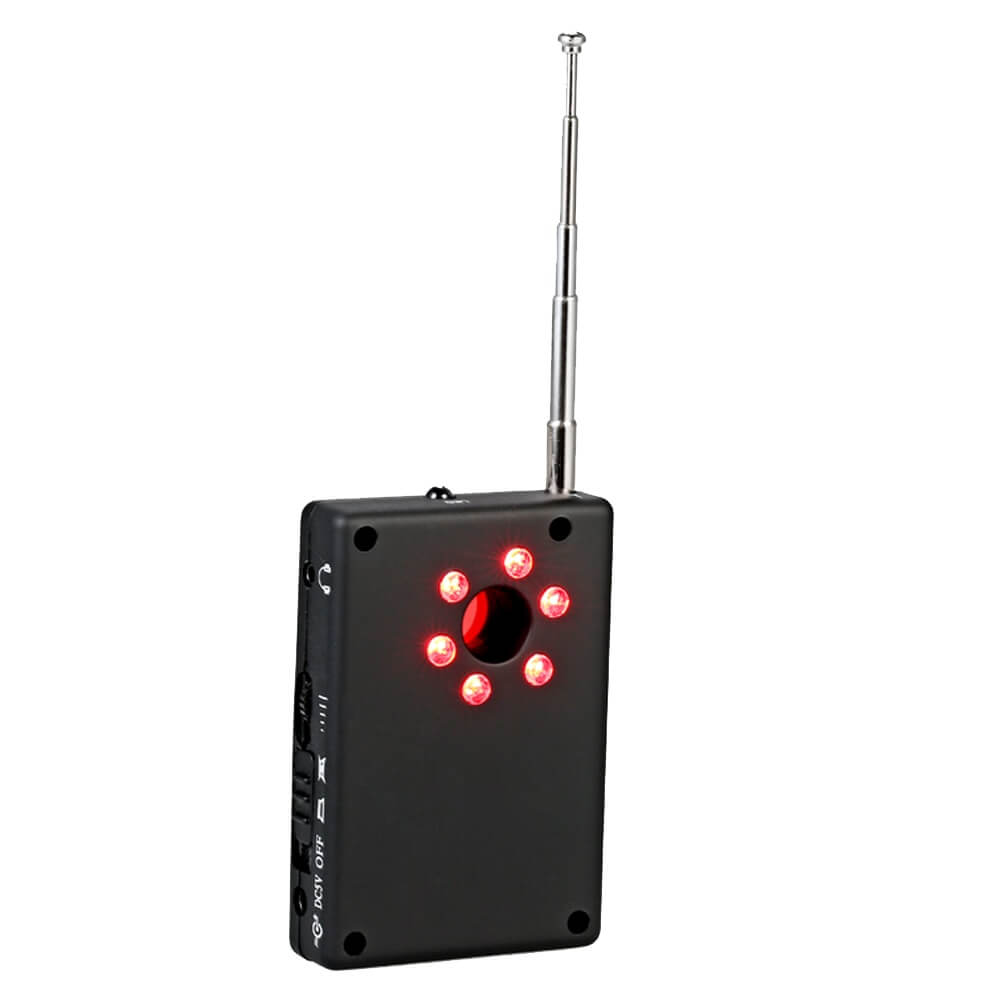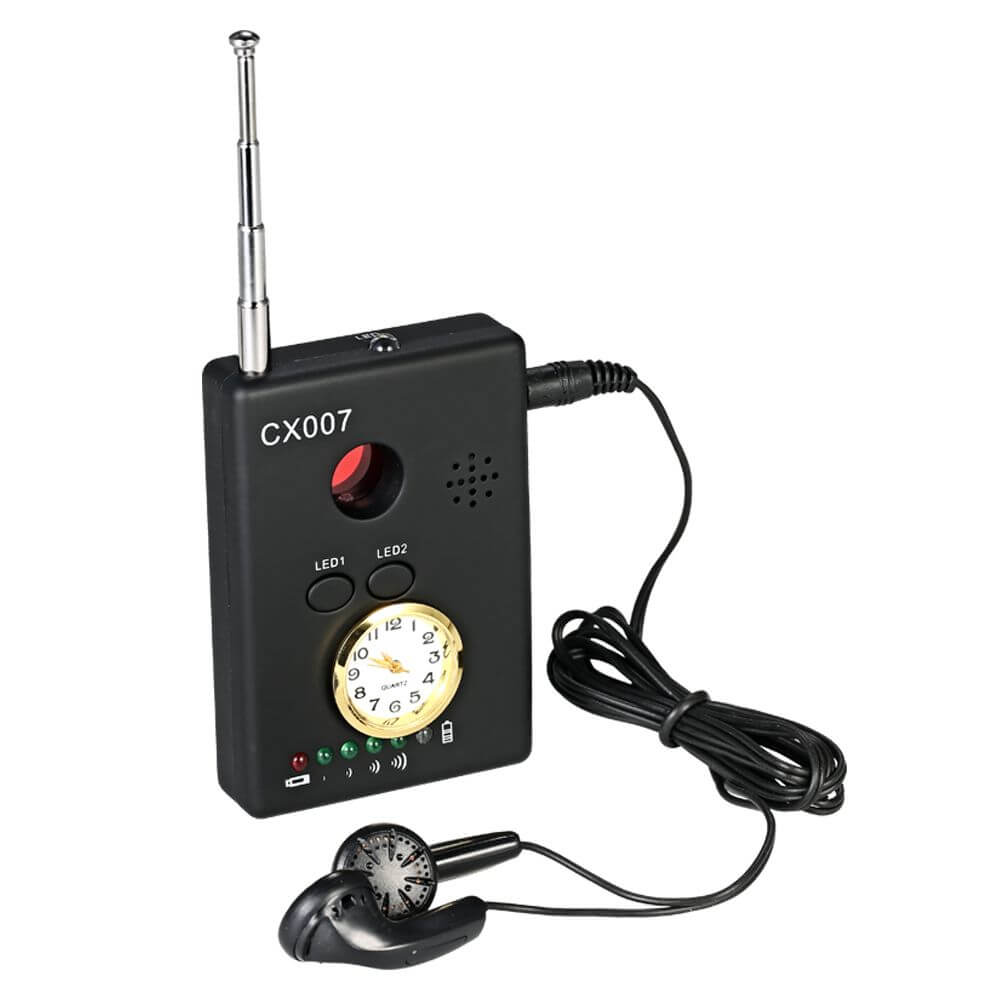 Data sheet
Weight

58 grams

Size

7.5 * 5 * 1.5 cm

Battery capacity

450 mAh

Frequency detection

1 MHZ - 6500 MHZ

Indication mode

Led, vibration or sound

Detection distance

Detects up to 10 meters, microphones and cameras