Camera signal detector and automatic spy microphone
Detector of high performance, high sensitivity, Auto search, detection of 1 MHz-12 GHz frequencies, easy to use


Average votes for this product
Based on
7
customers advices.

« Previous
Wireless camera and microphone detector high sensitivity
$169.90

Next »
Micro detector and compact spy camera
$109.00
Description
There's nothing worse than feeling spied on in your place of work, in your car, and even worse at home. Fortunately, thanks to the technology revolution, there are devices to detect the presence of the spying devices hidden in everyday objects. It's this detector that allows to locate the presence of a hidden camera and other devices emitting frequencies radio such as GSM or audio recorder. 
This sensor takes the form of a walkie-talkie in a black box. The device is equipped with dual antenna, with a few command keys and bright LEDs. Thanks to its very lightweight who weighs 175 g, the sensor fits easily in your pocket or in your purse. Its very simple operating mechanism, the device will emit signals in the event of a spying device. However, know that the device cannot send signals when the frequency band is not included in the range given by the unit. For this detector, it is perfect able to locate a frequency of 1 MHz-12 GHz Broadband. At this level, no spy equipment does not escape the range of sensitivity of this detector. If the device approximates a suspicious object, the detector displays through the 10 LED lights according to the frequency level.  
Versatile, this detector is in a perfect position to locate different types of spy equipment, namely: miniature camera, micro spy, Tracker and other listening devices. In addition, this device is very easy to use, you don't need to install any software to be able to turn it on. Besides, a manual comes with this detector for you even easier its use. With the option "automatic search", the sensor goes on without need automatically in case of presence of a spy equipment.  To locate the precise location this device, you have the possibility to regulate the sensitivity of the detector according to your need. This device is so invaluable to ensure your safety and the protection of your privacy.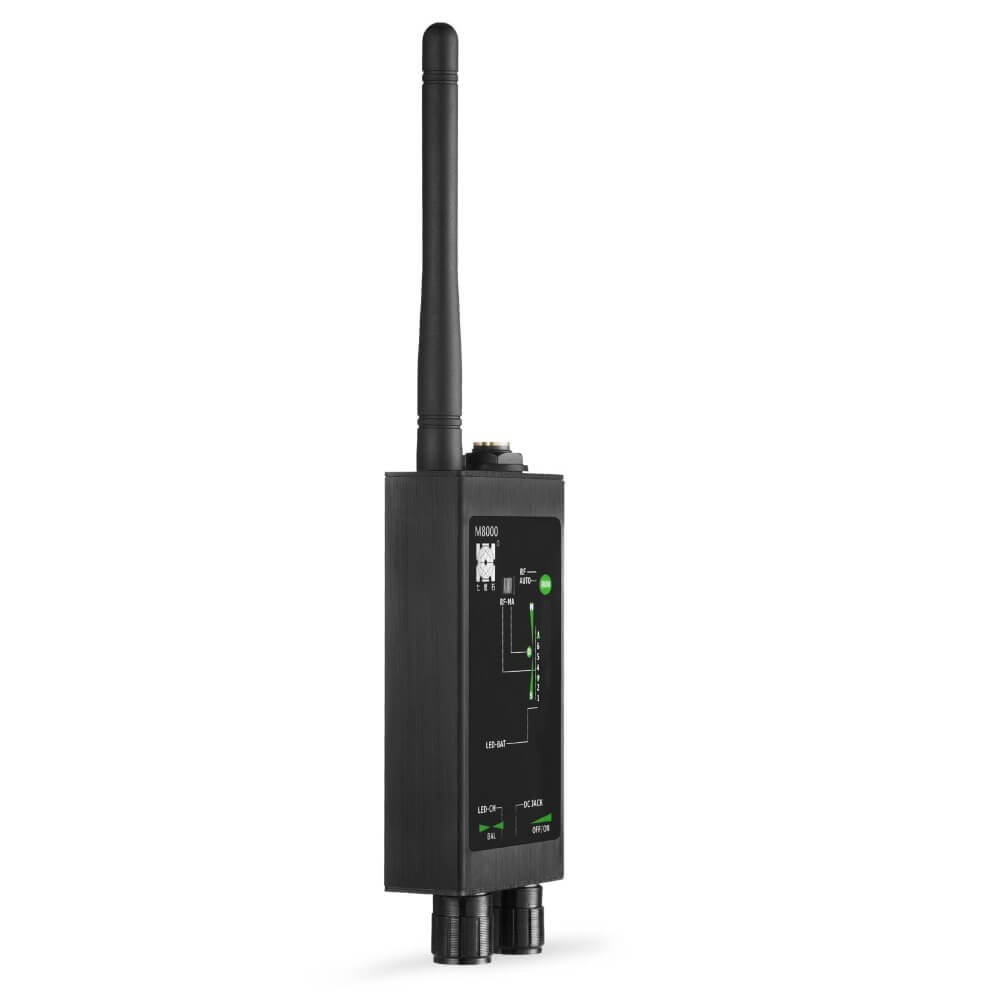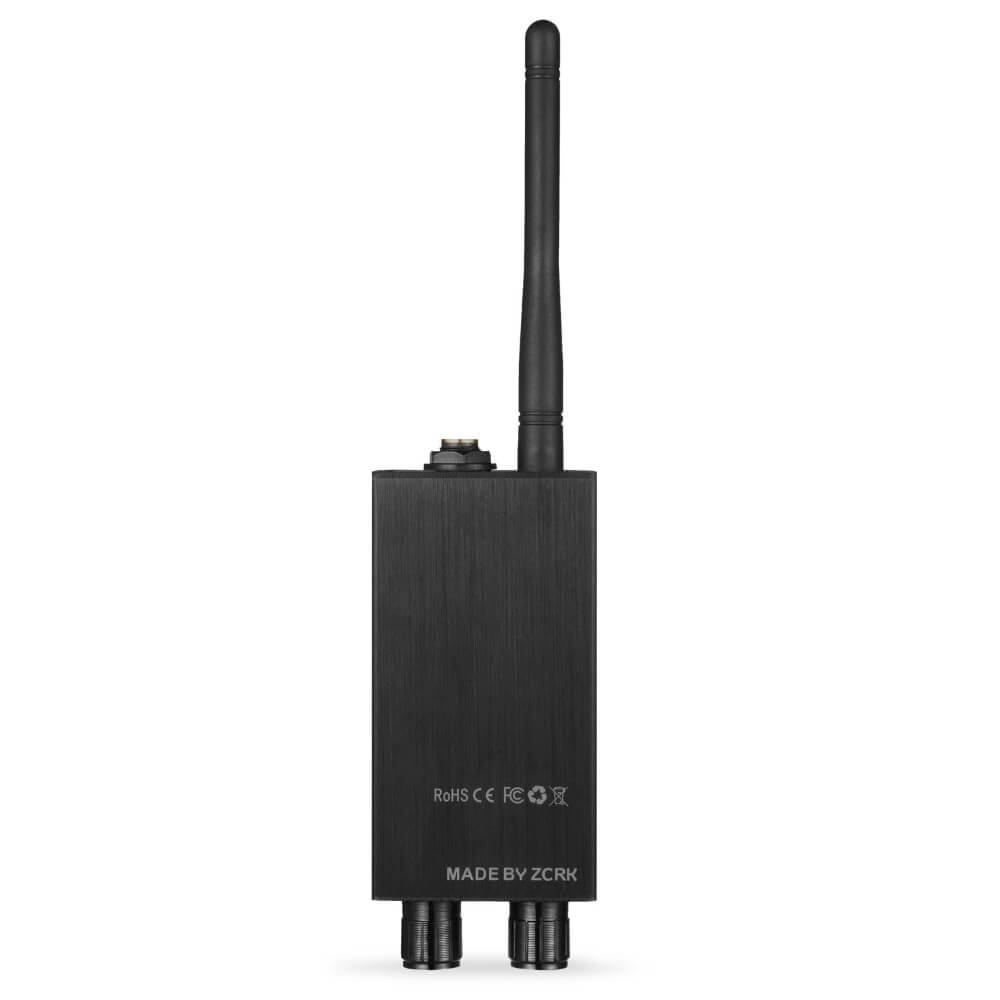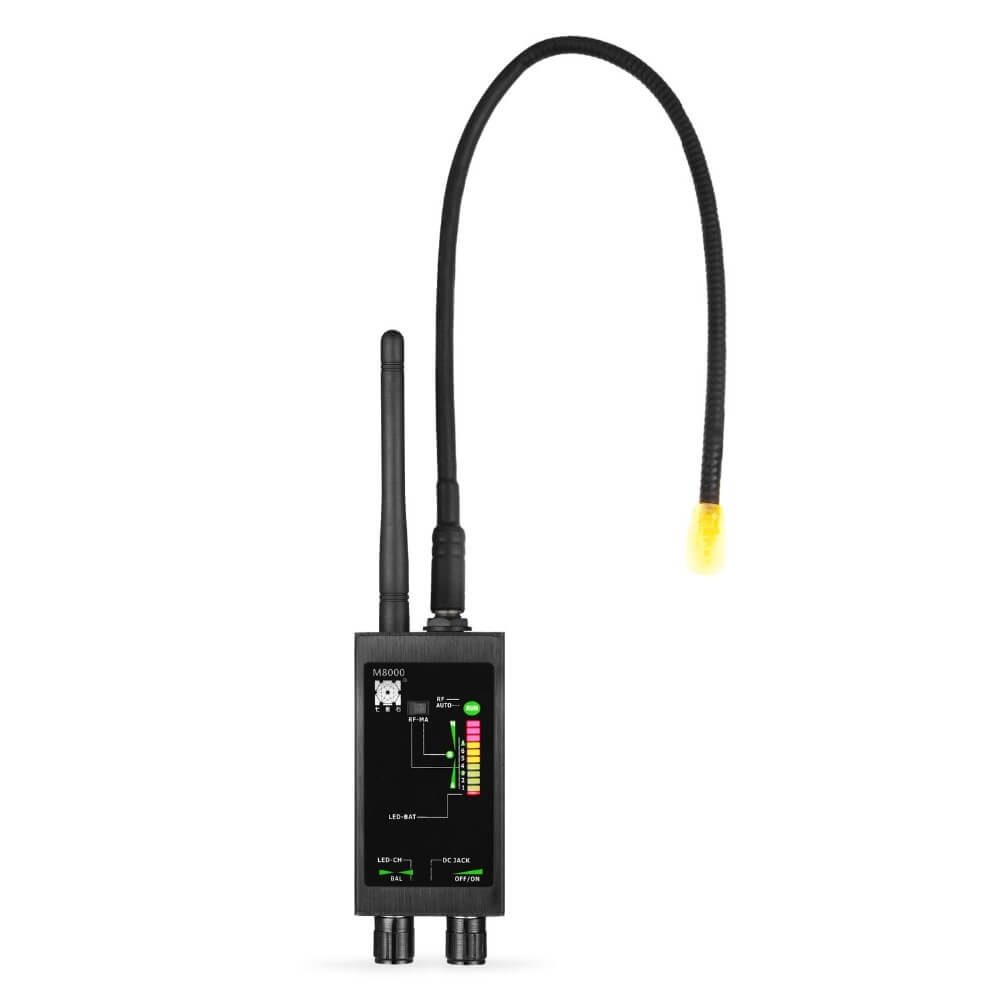 Data sheet
Weight

175 grams

Size

125x52.5x21.5mm

drums

Lithium polymer

Battery capacity

1500 mAh

Frequency detection

1 MHz-12 GHz

Detection distance

36 m2