Full HD WiFi camera alarm clock with intercom
Alarm clock with hidden camera WiFi full HD, 12 million pixels, possibility to talk remotely, live vision remotely on computer or mobile, infrared vision


Average votes for this product
Based on
9
customers advices.
« Previous
Wake up with Full HD spy camera infrared
$89.90

Next »
Alarm clock with mini WiFi infrared spy camera
$104.90
Description
This alarm clock camera is the ideal way to reinforce the security of his home. This is a practical solution, because its use requires no complicated installation. this spying material is indeed a wireless device. It uses a rechargeable battery as a power supply. The user can then benefit from a autonomy of about 4 hours or unlimited if it plugs the alarm into an AC outlet. The effectiveness of this alarm clock camera is based in some way on its design. The device is a perfect replica of a banal electronic clock alarm. Even a thorough inspection does not allow to distinguish the elements that can inform about the presence of a miniature camera. Indeed, the camera lens, the mini-USB port and the memory card location are camoufled. Shooting without attracting attention can then be done.
this spying material a miniature wide-angle camera with a capacity of 12 million pixels. This one is capable of taking images in very high definition (1080p or full HD). Moreover, a frame rate of 25 second image allows to have videos with a fairly fluid animation. This alarm clock camera also has an infrared vision to ensure image sharpness by filming in the dark.
there motion detection is one of the main features of this alarm clock camera. A sensor automatically triggers the device if an activity is detected. Another option is the remote vision. Thealarm clock camera is equipped with a WiFi antenna allowing it to broadcast live what it films. The user can view the images on his Smartphone or computer. Note that this camera clock alarm is compatible with the latest operating systems. Then there is the intercom function. The alarm clock camera has a speaker to broadcast what the user can tell the microphone of his Smartphone.
As a reminder, this alarm clock spy camera an expandable device. It can support a 64 GB Micro SD card for data storage. The hardware uses a standard extension for its videos. This makes it easier to read with native apps from mobile devices or the computer.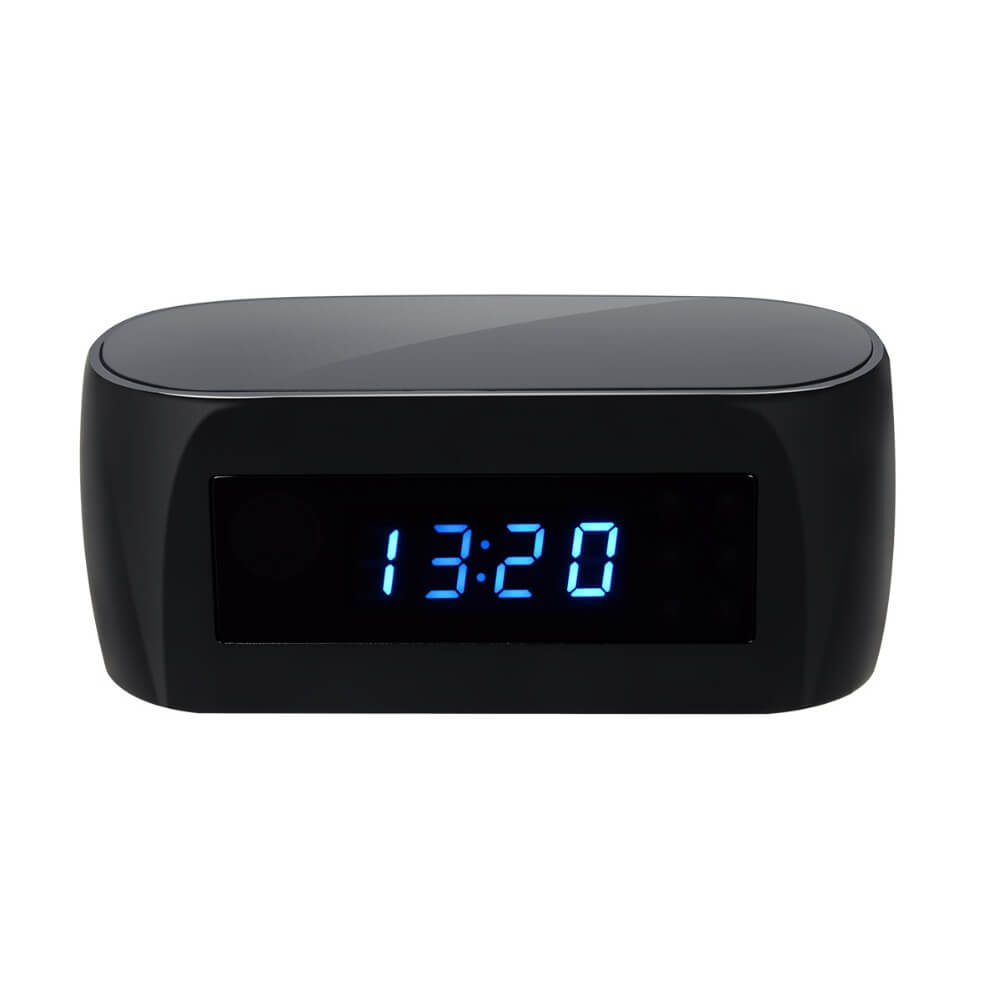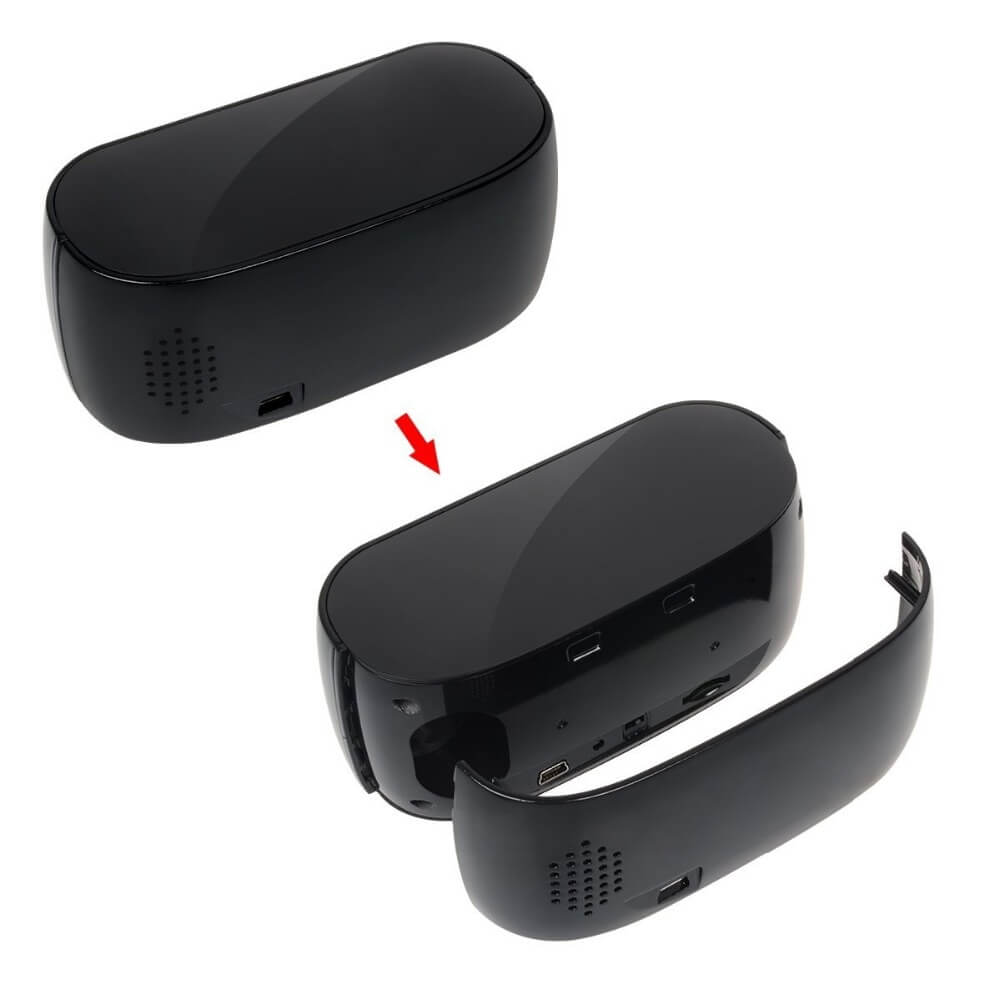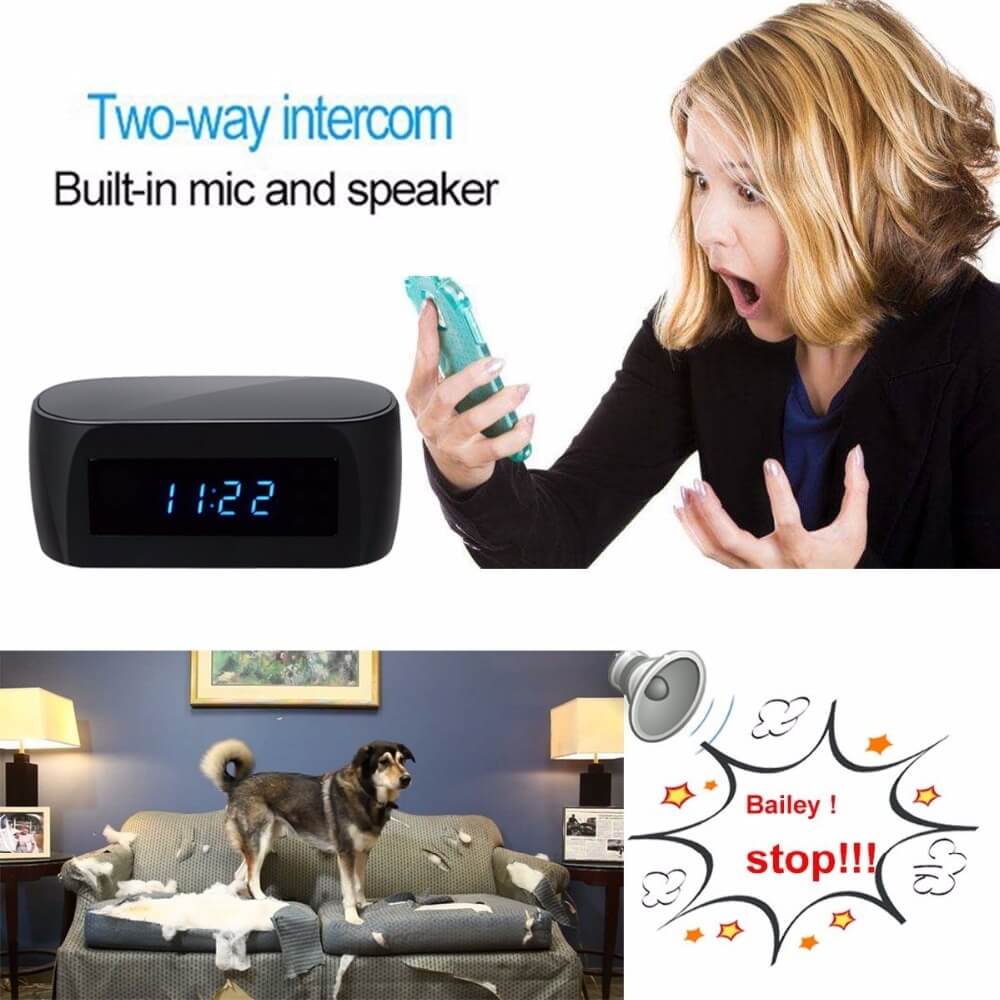 Data sheet
Memory

supports microSD cards up to 64Gb

Resolution

1080P

Frame per second

25

Video format

Avi

Continuous recording time

Up to 24 hours continuous

Operating system

Windows/Mac OS X

Software

Any type of media player

Pixels

12 million

Angle of view

140

Motion detection

yes

Image format

Jpg

Possible operating temperature

From-20 to 80 °c

Photo resolution

1080P

Battery capacity

3000 mAh

Compression format

H. 264

Compatible Smartphone

Android/iOS

Infrared vision

yes

Live view

yes