Mini WiFi full HD camera with motion detector
This full HD WiFi spy camera is a real security camera. Motion detector, audio recorder, live remote vision, angle of view 155 degrees, infrared vision.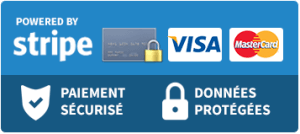 Average votes for this product
Based on
2
customers advices.
« Previous
Electric razor HD spy camera
€89.90

Next »
USB mains charger spy camera remote view WIFI
€119.90
Description
there mini camera is in the form of a case measuring 46.7 x 46.7 x 34.5 mm for a total weight of 51.4 g. Its simple and modern design makes it a fully-fledged decorative object. This mini camera easily finds a place in all the rooms of the House and fits perfectly with all the amenities. The camera is also illustrated by the quality of the captured images. The videos recorded by this material have a resolution of 1920 x 1080 pixels.
Complete safety equipment
there spy camera is compatible with Xiaomi smartphones, Samsung IPhone, Huawei running under the most common operating systems, namely: iOS and Android OS. The device is equipped with a micro SD memory card holder 8 GB to 128 GB. The camera has a sensor with 6 optical lenses to obtain realistic images on a angle of view of 155 °. The quality of the images is preserved even in the middle of the night and in the darkness infrared vision and the noise suppression system. The mini camera also has a Microphone who can record the voices and retransmit the sounds in a very clear and faithful way.
Essential features
Very easy to use, this Mini WiFi camera works according to the plug and play system. Theuser can remotely control his device from his Smartphone previously connected with the hardware. In particular, it can see, in real time, the images captured by the remote video surveillance camera using your Smartphone as a monitor or enable image capture and remote video recording. And to further reinforce the safety of your home, the device is equipped with a motion detector covering a monitoring distance that spans a radius of 5 to 8 meters. The device immediately sends an alert message to the Smartphone connected to the device in case of motion tracking. In addition to being a safety device effective, the camera can also be used as a charger to recharge your Smartphone.
Data sheet
Memory

Supports microSD cards up to 128 GB

Resolution

1080P

Frame per second

30

Video format

Avi

Angle of view

155 degrees

Motion detection

yes

Battery

No-need to be plugged into a socket

Microphone

yes

Image format

Jpg

Compression format

H. 264

WiFi

yes

Infrared vision

yes