Tracer mini GPS for bike 2G
GPS Tracker for effective bike, 2G, Geolocation in real time on mobile app, waterproof IP67, battery lithium polymer, precision of geolocation to 5 meters, possible connection 12 - 72V.


Average votes for this product
Based on
9
customers advices.
« Previous
Reduced size motorcycle GPS Tracker
$89.90
Next »
Mini gps magnetic motorcycle Tracker
$169.90
Description
This GPS Tracker is the ideal tool to monitor the movement of your vehicles. This device works with a 2G network and offers details of location with a margin of 2 to 5 meters in GPS mode. It can also work with a location via mobile phone, indoors, but in this case the margin is 5 to 10 meters. GPS and GSM antennas are integrated, which promotes efficiency and ensures the robustness of the device.
Also be aware that this type of motorcycle GPS Tracker has a small enough that will allow you to hide discretely on your vehicle. It installs easily and is very resistant to shock and water. All this to say that, even in difficult conditions, the plotter will ensure its role. It also equipped device battery 150mAh powered with a 12V power supply. For installation, simply give the Red wire to the positive pole of the battery and the black wire to the negative pole. This device may, in addition to the travel alert, warn you in case of overspeed or low battery.
The special option of this model is the remote shutdown feature. Indeed, in case you notice unwanted movement, a command will allow you to turn off your vehicle. The asset is done as soon as the vehicle is moving less than 20 km/h and after that restart will be virtually impossible.
It is also worth noting that this motorcycle GPS Tracker is a real safety device. Among other things, during a robbery attempt, if the criminal is trying to cut the wires, you will instantly receive an alert message. This will allow you to act quickly. Also, given that this device is equipped with detector, as soon as there is a movement of the vehicle you will be notified by SMS or call. Where there is still a movement, the follow-up will be in real time. Allows you to know at all times where your vehicle.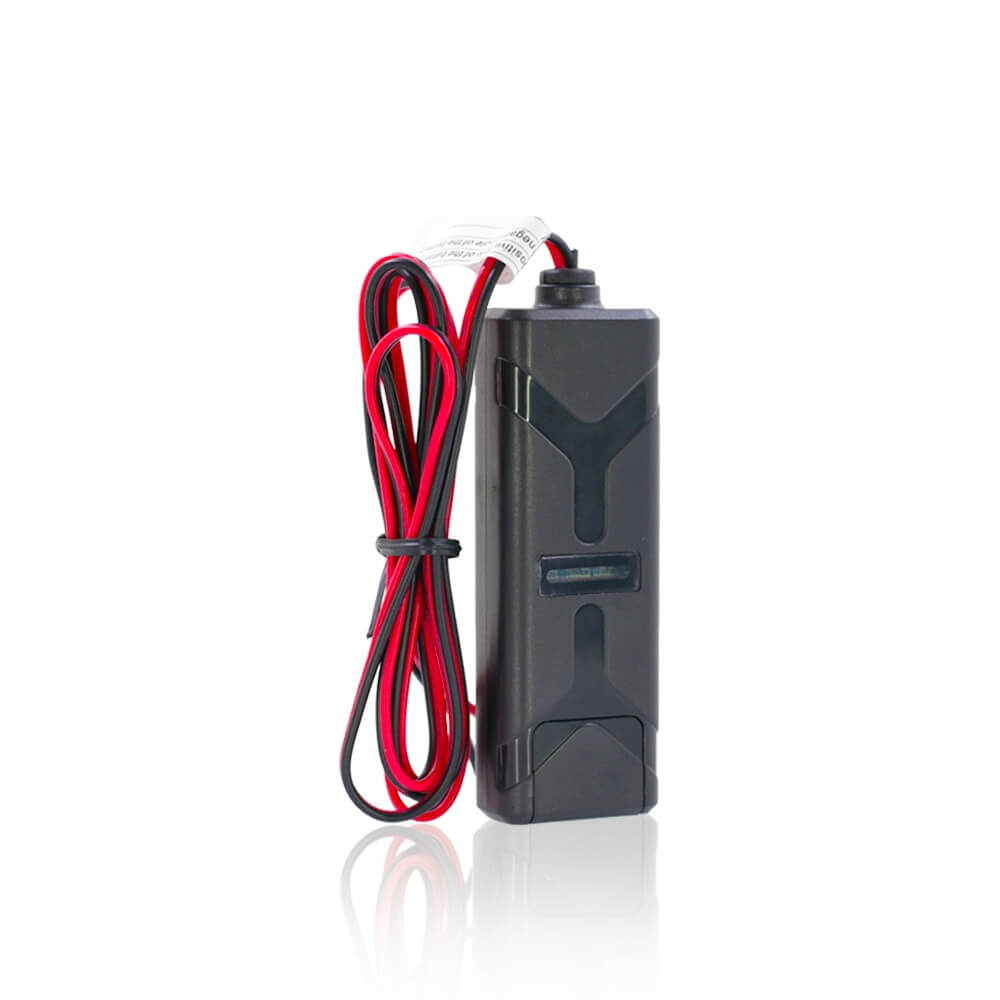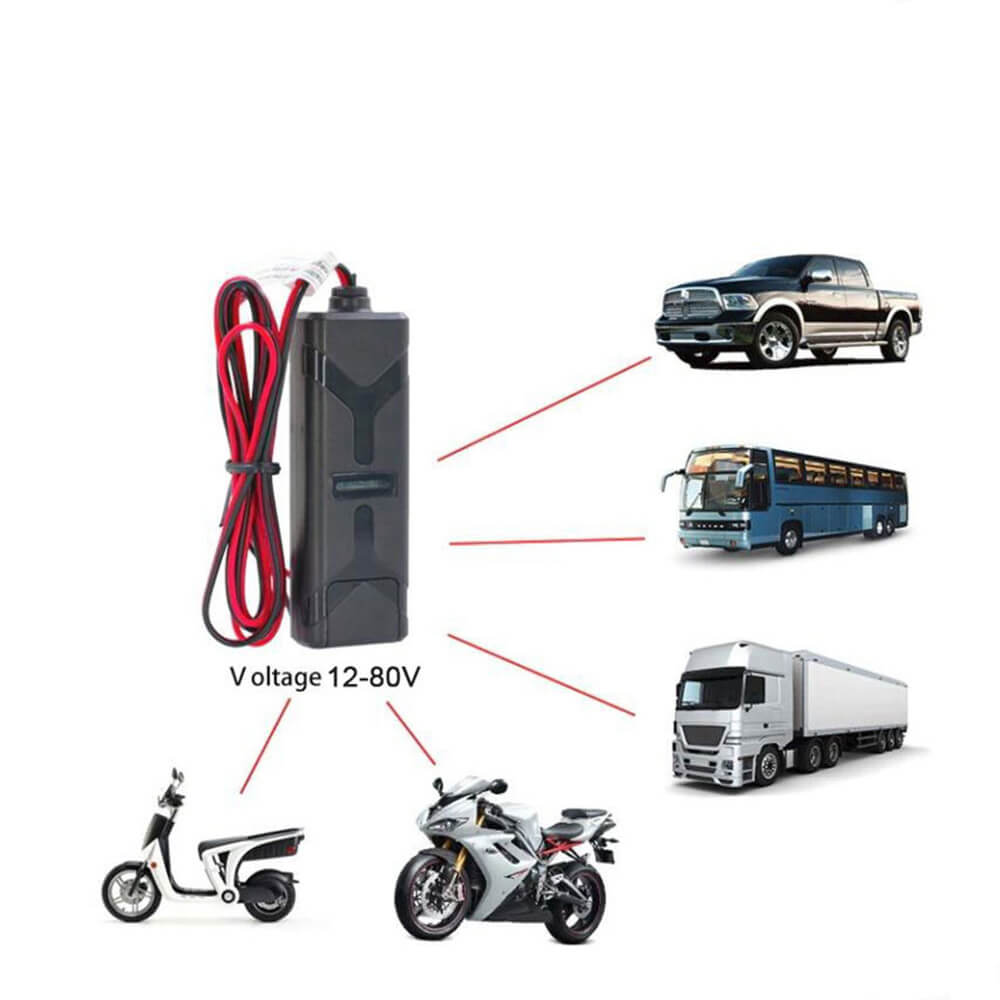 Data sheet
drums

Lithium polymer

Waterproof

IP67

Possible operating temperature

-20 ° C to + 55 ° C

Battery capacity

240 mAh

Smartphone compatible

IPhone and Android

GSM frequency

2G GSM 850/900/1800/1900 Mhz

Location accuracy

5 meters

Mobile app

Yes

Running tension

12-72V