Plotter GPS car loving WIFI 3G
This device of geolocation of car has impressive power up to 20000 mAh. What confers several months of autonomy. Positioning LBS, WIFI, 3G, free mobile app network, waterproof.


Average votes for this product
Based on
9
customers advices.

Next »
Tracer spy GPS integrated in a plug cigarette lighter
$89.90
Description
This GPS car tracker is a device incorporating a GSM module who works on a 3G mobile network. This model has a size of 160 x 64 x 47 mm for a weight of 570 grams (20000 mAh battery). Easy to install, good magnetism ensures its fixation on any surface metal of your vehicle. Equipped with a power ranging from 5000 to 20,000 mAh rechargeable batteries, the autonomy of the tag GPS can be months without requiring you need to recharge. And if you want to optimize the battery life, you can put the unit in standby mode. In this way, it saves more energy. This standby mode can be programmed in advance, so the unit will turn off and will turn on automatically when the time comes. Put the device in standby mode does however not mean that your vehicle is left abandoned, because thanks to a motion detectorIt starts as soon as events occur around him. With the anti-theft function, the device will send you a message or a call to alert in case of suspicious transaction orchestrated on the car.
With such a device, you can know every movement of your vehicle. You can even pre-set one GEO fence allowing you to be informed whenever the vehicle leaves or enters the indicated area. The Geolocation feature offers precise positioning of its location. Information will be sent in full with all the details up to the names of the streets. You have two ways to know these details, be it by an SMS sent by the device through a web platform or its free mobile application dedicated.
The GPS Tracker can support a type with a maximum capacity of 32 GB microSD external memory card. Storage space is indeed useful to back up the data collected by the device in case of need. Even if they benefit from LBS to 5 meters accuracy positioning, the WiFi also turns out be a precise way to geolocation of the device and allows the device when it captures more the mobile network to record GPS positions on the micro SD card. You plugged in your computer once, track GPS positions when the 3G network was not working.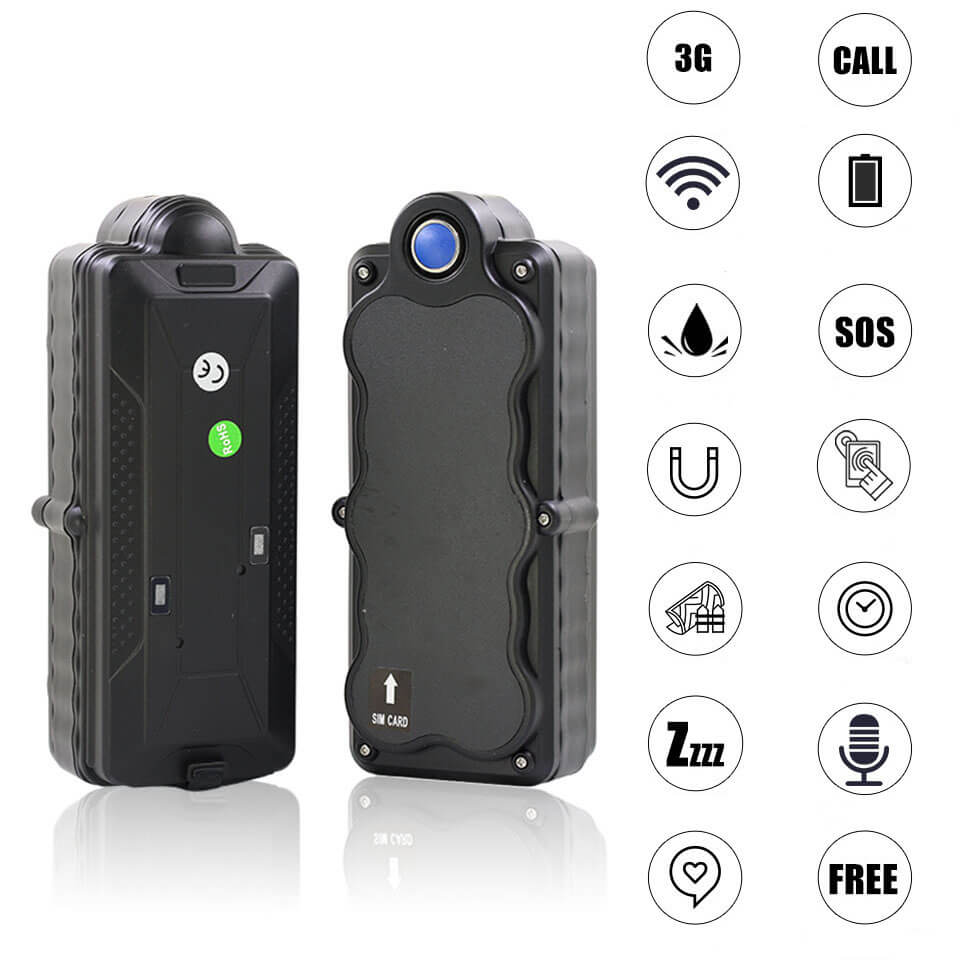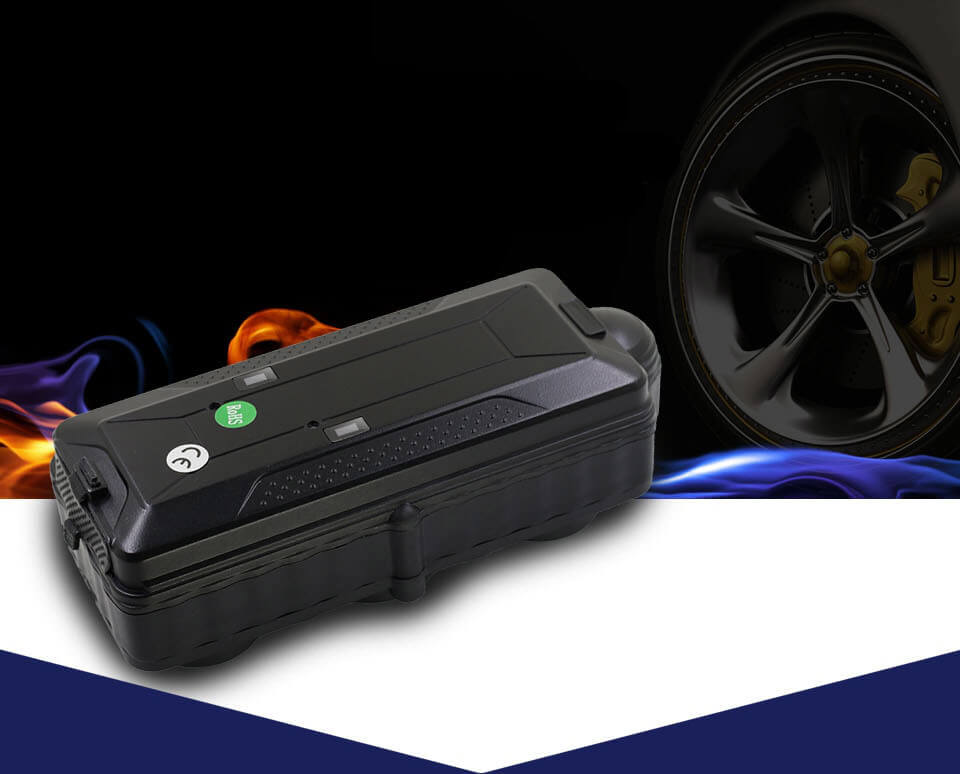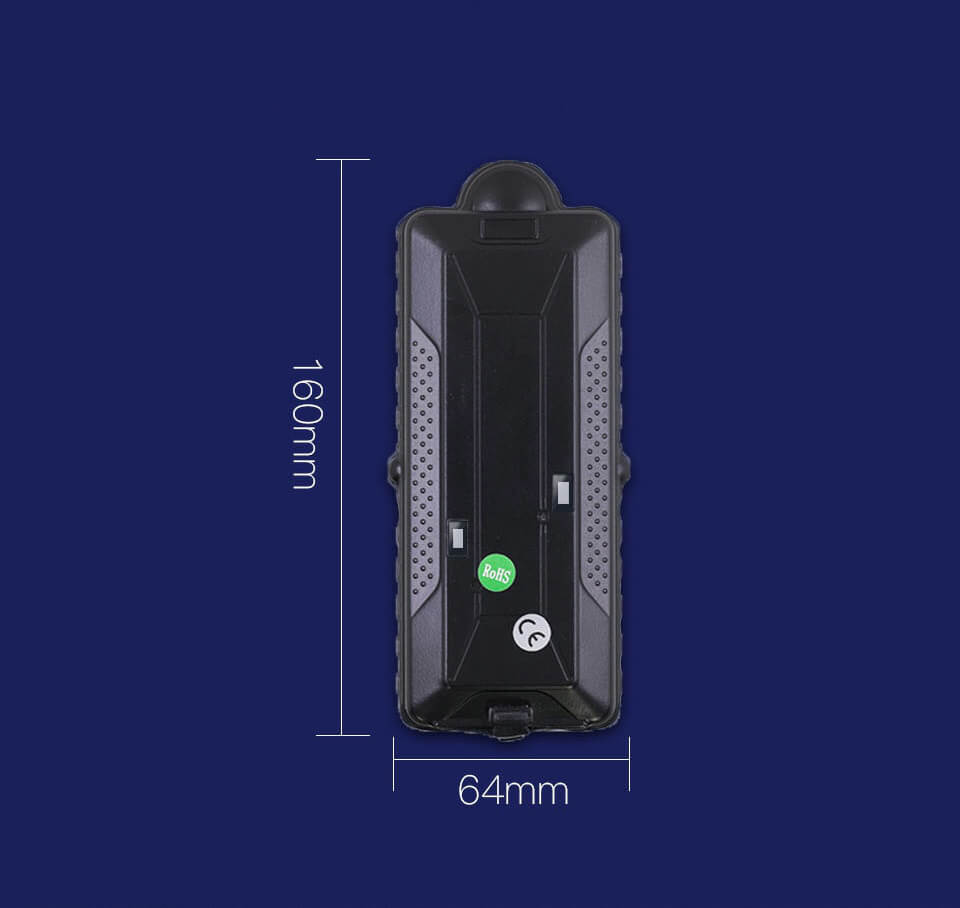 Data sheet
Weight

About 300 grams depending on the battery

Size

160 x 64 x 47mm

drums

Lithium polymer

Waterproof

Yes - IPX7

Microphone

Yes

Battery capacity

5000/10 000/20 000 mAh at the choice

Smartphone compatible

IOS-Android

magnet

Yes

Mobile app

Yes