Plotter GPS car with connector
Plotter GPS for car very convenient with a battery life of 30 hours and more (unlimited). Small, waterproof, with Antenna GPS/GPRS and equipped with motion sensor, the unit provides a convenient tracking. It works on a 2G network.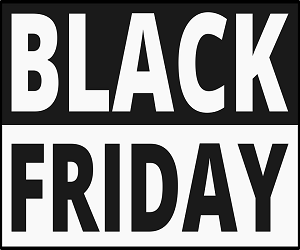 Average votes for this product
Based on
8
customers advices.

« Previous
GPS Tracker with connection battery 12 - 60v
$134.90

Next »
GPS Tracker car 3G with magnet
$174.90
Description
In order to keep to permanently, your cars, bikes, electric bike, bus or even trailers and many other vehicles... There is no more convenient than GPS plotters. Indeed, because of its small size, 89 mm long, 38 mm wide and 20 mm high, it can be installed almost anywhere. It is above all a security device that instantly alert you by SMS or voice call when your vehicles are on the road. You should know that this miniature GPS Tracker work with a SIM card and the 2G network. As a result, it works only in countries where this type of network still works. This is not the case for example, in Australia, Singapore, Mexico, Canada and the United States where, from 2017, only the 3G network is operational.
This Spy GPS car tracker was designed by technicians concerned their production quality. As a result, you can be sure to find a robust and effective mechanism. Indeed, it has a particularly weather-resistant design, which is essential to ensure a permanent monitoring in any situation. That your vehicle is indoors or outdoors, the device is equipped with built-in GPS/GPRS antenna allowing him to carry out his functions. In terms of battery life, the bug GPS car is equipped with a 500 mAh Li-ion battery capable of holding more than 7 days or for unlimited use you can plug it into a power supply 12V - 60V. In order to extend the life, the GPS Tracker also works with a sleep mode. In other words, if the vehicle is stopped, the device goes to sleep, but it automatically reactivates once a movement is felt. In case the movement is not normal, you can stop the vehicle remotely Thanks to the device via SMS.
Note that the tracer offers you a position accuracy with a margin of just 5 meter. You can also trace, with accuracy, the directed by your vehicle thanks to its platform. The GPS Tracker comes with a configuration of optimal basis, simply to install it to enjoy. The overall efficiency of the device is such that the professionals use it as a device to fleet tracking. The key is to always keep an eye on vehicles, their precise location, speed and direction. The speed of the GPS Tracker spy activation is about 27 seconds cold and less than 5 seconds to warm. This will allow you to act quickly if needed.
Data sheet
Size

89 mm * 38 mm * 20 mm

Motion detection

Yes

drums

Lithium polymer

Waterproof

Yes - IP67

Battery capacity

500 mAh

Smartphone compatible

Android, IOS

GSM frequency

850/900/1800/1900 mhz

Location accuracy

5 meters

Mobile app

Yes

Running tension

12 60V