Mini USB Key Voice Recorder For Remote Recording
This mini spy microphone USB key allows you to store files and make voice recordings at the same time. The recording range is 54 yards and the sound will always be crystal clear thanks to a noise reduction function. Note that it can also be converted into a music player.


Average votes for this product
Based on
10
customers advices.

« Previous
Professional Spy Microphone Recorder
$99.90
Next »
Mini Voice Recorder 8GB
$64.90
Description
This USB key is a technological marvel. Simply place it on a table, connect it to your computer or slip it into your pocket and start recording. Its high autonomy allows you to make long recordings that can last up to 30 hours. Thanks to its internal memory, you have considerable recording capacity, so there is no need to use external memory. Besides, this function is not included. The device records with a sampling rate of 48 KHZ. The recorded files can be stored in WAV or REC format.
This USB microphone key records conversations discreetly. Its small size allows it to slip anywhere without arousing suspicion. It measures 2.9" x1"x 0.2" and weighs 0.8oz . Its zinc alloy shell offers excellent resistance to impact. Equipped with voice-activated technology, the spy audio recorder switches on as soon as it detects sound. When there is no more noise, it automatically turns off. To make it easier for you, the device automatically names the files according to the date and time the sound was recorded. The recording works, even when connected to your computer (for more discretion).
In terms of sound quality, the device is equipped with a noise reduction function. This means that even if you are recording outside, the sound you hear will be clear. The device automatically adjusts to the source of the sound. The mini USB key remote spy microphone is powered by a built-in lithium battery and rechargeable from a USB port on your computer or from a power outlet. In the event of a battery failure, you have nothing to worry about, as the device automatically saves the current recording. In addition, this USB stick has a 2.0 connector for fast file transfer. You can use it to store any type of data, from videos to documents. You have nothing to worry about when it comes to your data, as the device is equipped with automatic password encryption.
The device can play WMA WAV MP3 and OGG files and can also be used as a personal music player. For this purpose, it has a 3.5 mm headphone socket. Headphones are not included in the package. A user manual and a USB cable will be provided.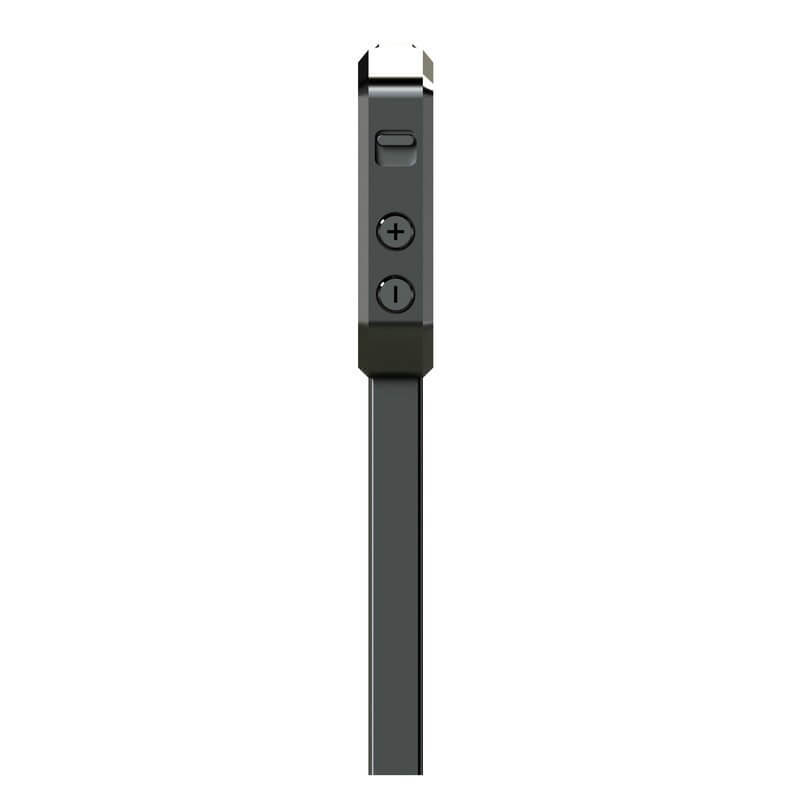 Data sheet
Weight

23 grams

Size

73 x 26 x 6 mm

Streaming time

10 hours

Operating system

Windows and IOS

drums

Lithium polymer

Interface type

USB 2.0

Possible operating temperature

0 ° C to + 40 ° C

Battery capacity

150 mAh

Audio format

MP3