Long distance voice recorder pen
This voice recorder pen offers a recording with discretion and is suitable for any occasion. It is sturdy and elegant thanks to its metal design. Available in 8, 16, and 32 GB depending on your needs. It offers up to 8 hours of battery life.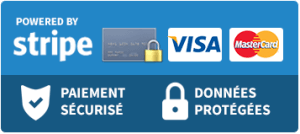 Average votes for this product
Based on
5
customers advices.
« Previous
Micro spy with listening HD
€139.90

Next »
Spy digital voice recorder and MP3 audio player
€79.90
Description
The use of this pen voice recorder assure total discretion, ongoing or in the office. Its appearance will not arouse the suspicions of contacts. While it is running, you can write at the same time. Its dimension is close to those of a banal pen that is 140 mm x 10 mm for a weight of 35g. Convenient to carry, you can store it in your pocket or your bag like a real pen. This tool can quite use gadget to spy in case of need. It is made of metal, which makes its robustness, but also its elegance. The model is available in three different capacities, namely 8, 16 and 32 GB. To get an idea of recording time that it offers, you should know that with this camera, 16 GB is equivalent to 180 hours of recording.
The unit of digital dictation has an omnidirectional microphone that allows him to capture the sounds at 360 °. His recording speed varies between 32 and 384 kbps. It is a high-performance device. It offers you a record high definition, as well as a noise reduction function. The device can also be activated with a single voice. Simply whether nearby pen begin to save himself. Easy to use, simply you click to start recording and to save the file. The Timestamp service will then automatically name the files by date and time. All records are in WAV format.
As this is a digital voice recorder Multipurpose, it can also use MP3 player and USB key. He has a Jack to plug in your headphones. Autonomy is ensured by a battery lithium polymer with a capacity of 80 mAh. With it, you get up to 8 hours of recording before the next recharge. A USB cable provided in the package will allow you to plug it into all the adapted load carriers. Note that when you run out of battery, being saved files are automatically saved.
For total convenience, your package includes voice recorder pen, a USB cable to transfer files and for loading and headphones. A manual is also included to allow easy handling of the device.
Data sheet
Weight

35 grams

Dimensions

140x10mm

Operating system

Windows and mac

Battery

Lithium polymer

Microphone

Yes - Omni-directional

Type of interface

USB 2.0

Possible operating temperature

-5℃ to + 45℃

Battery capacity

80 mAh

Internal memory

8-16-32 GB

Haut parleur

No

Audio format

WAV, Mp3

Voice command

Yes