USB Pen With Voice Recorder 8GB
In addition to being a beautiful and elegant pen with which you can write, this voice recording pen allows you to record high quality audio thanks to its intelligent noise reduction technology. It also lets you store all your files. Its 8GB internal memory allows for 20 hours of continuous recording.


Average votes for this product
Based on
9
customers advices.

« Previous
Leather Men's Belt With Spy Microphone Recorder
$89.90
Next »
Audio Recorder Spy USB Key
$39.90
Description
The digital voice recorder is what you need if you want to record conferences, meetings or interviews while being discreet. The device is not bulky and comes in the form of a pen. You can keep it on you at all times without anyone suspecting anything, especially if you want to play detective. Thanks to its multiple functions, the spy voice recorder can be used both as a dictaphone, but and as a flash disk with its 8 GB internal memory. 
The pen serves its purpose as a micro-recorder. It offers high recording quality thanks to an integrated sound processing system, providing you with a long-lasting stereo recording. It features intelligent noise and interference reduction technology. Even if you are outside, it will focus on the sound source to be recorded. Your sounds are then clear and pleasant to listen to. This device records 128 kbps sounds in WAV format.
As for its disk flash function, it works like any other USB key. You can use it to transfer your files from one computer to another or to carry important files with you. In the same way, you can transfer the data you recorded using the microphone. All you have to do is connect it to your computer and it will recognize it right away. No software is required for this operation.  The last function is obviously to write. You can proudly use this stylish pen during your business meetings. Despite having so much technology packed inside, it is small and lightweight. In fact, it weighs about 3oz and carrying it feels the same as a classic pen. It is available in two versions, black and silver.   This small microphone has a good range. With a Li-Ion battery, it can record for 20 hours non-stop. Charging it is easy. You can just plug it into your computer or into a power outlet with an adapter. It comes with a user manual to allow you an easy and quick handling. This product is currently unavailable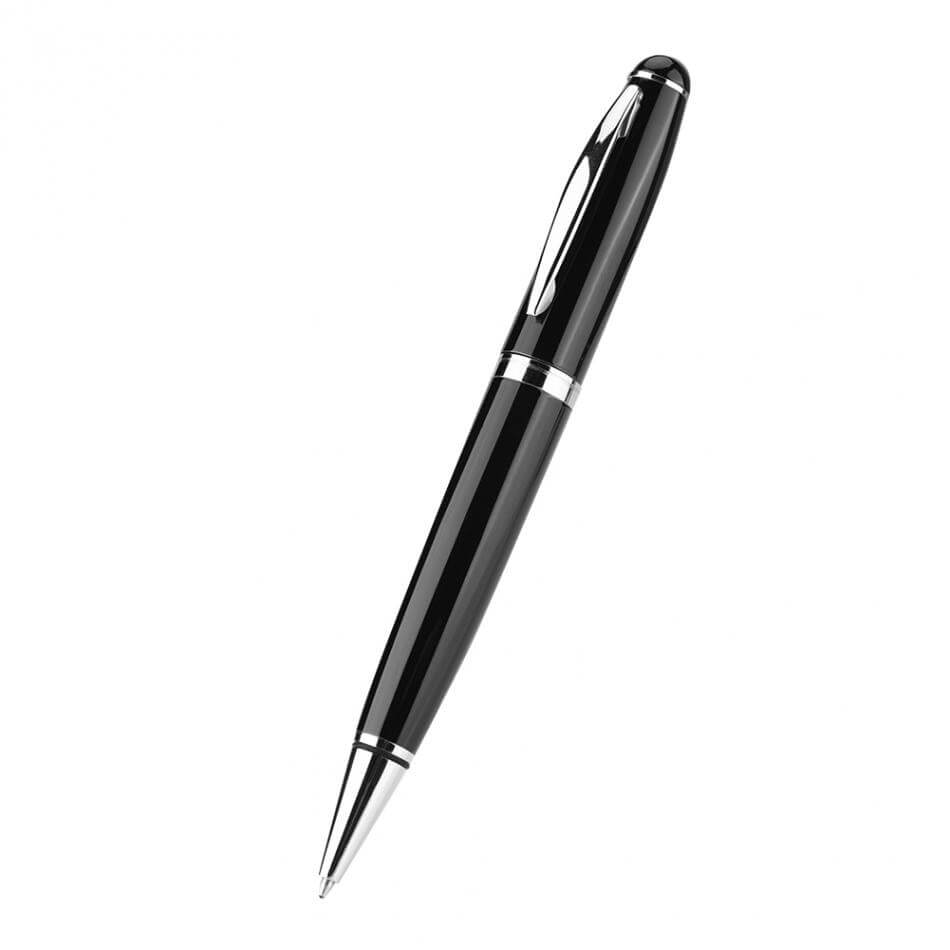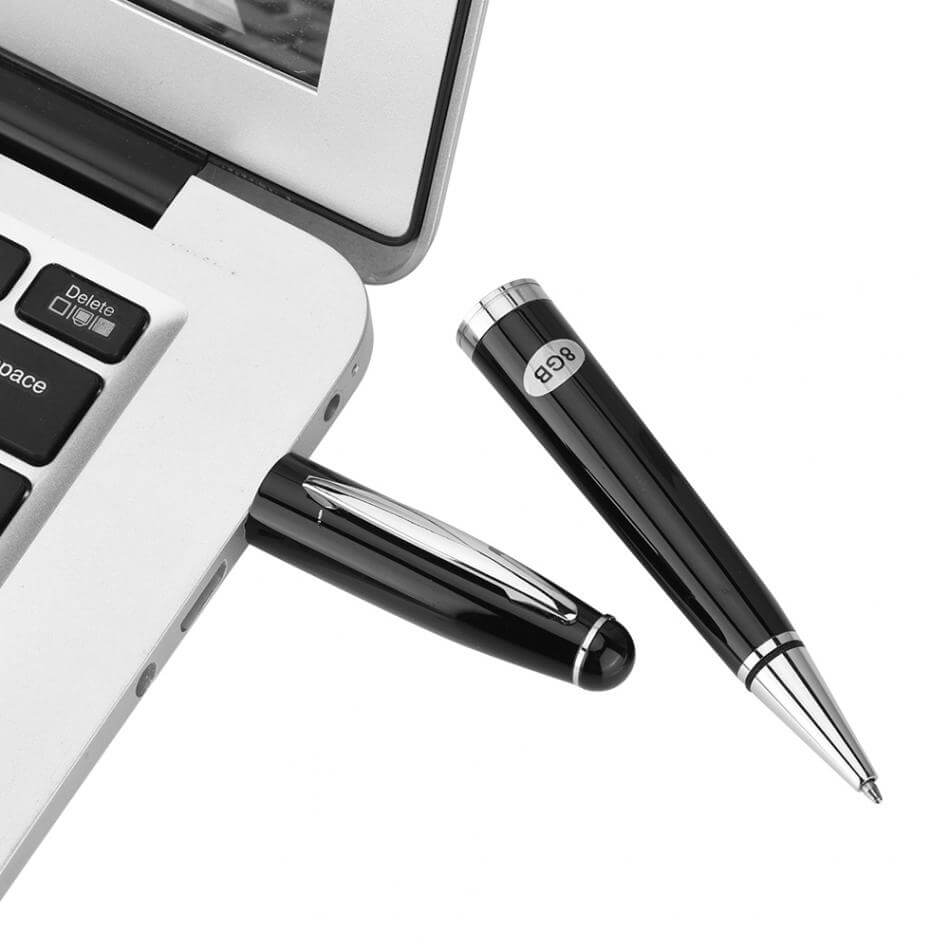 Data sheet
Weight

87 grams

Size

14x14x145mm

Streaming time

20 hours

Operating system

Windows and IOS

Microphone

Yes

Interface type

USB 2.0

Internal memory

8 GB

Audio format

MP3