Mini recorder voice 8 GB
That can hold in one hand, or cling to your keys, this Spy voice recorder is your best ally in any situation. He can memorize all the noises and voice around a given event, you allow to reuse when you most need.


Average votes for this product
Based on
8
customers advices.

« Previous
Mini recorder key voice to record remotely
$59.90

Next »
Mini microphone recorder digital 8 GB
$49.90
Description
The model proposed here is a key ring. True technological marvel, the micro spy recorder can be discreetly everywhere to record all the sounds that interest you. It is a device holding in one hand, perfectly discreet, and is very powerful. It is only 63 mm long, 24 mm wide and weighs only about 37 g. To not arouse suspicion, once this product used as a key ring, you can hang the miniature microphone on doors and lay it on the table or anywhere. In addition to his discreet, it is also easy to use because it only has one button for lighting as well as for recording and data backup.
Be aware that the sounds are saved in WAV format so that you get a quality recording. In terms of reading, the camera has to move sounds to the WMA, WAV or MP3 formats. With a 8 Gb internal memory, you can save and store them there, several data. In terms of autonomy, this micro spy recorder long time can provide a continuous record of 30 hours. In standby mode, the device can even hold up to 48 hours without needing to be recharged.
The external microphone offers an exceptional recording quality. Once the data has been transferred for listening, the realism of the sounds will give you the impression of living the live moment. Indeed, it is a model that does that recorder, it does not need speaker for listening. You should also know that this Spy voice recorder has a recording function intelligent that lights up when there is noise and shuts off when there is more. As a result, you will have what is essential without waste space unnecessarily.
The big plus of this device is that it is capable of intelligently encrypt data, if you wish. This will allow you to avoid any leakage of data and optimize the confidentiality of the information. In addition, if you wish, this micro spy recorder Professional can be coded by a password until you can access the data. It is so important to protect them. And finally, be aware that it is also a model equipped with a smart chip that allows a long distance record.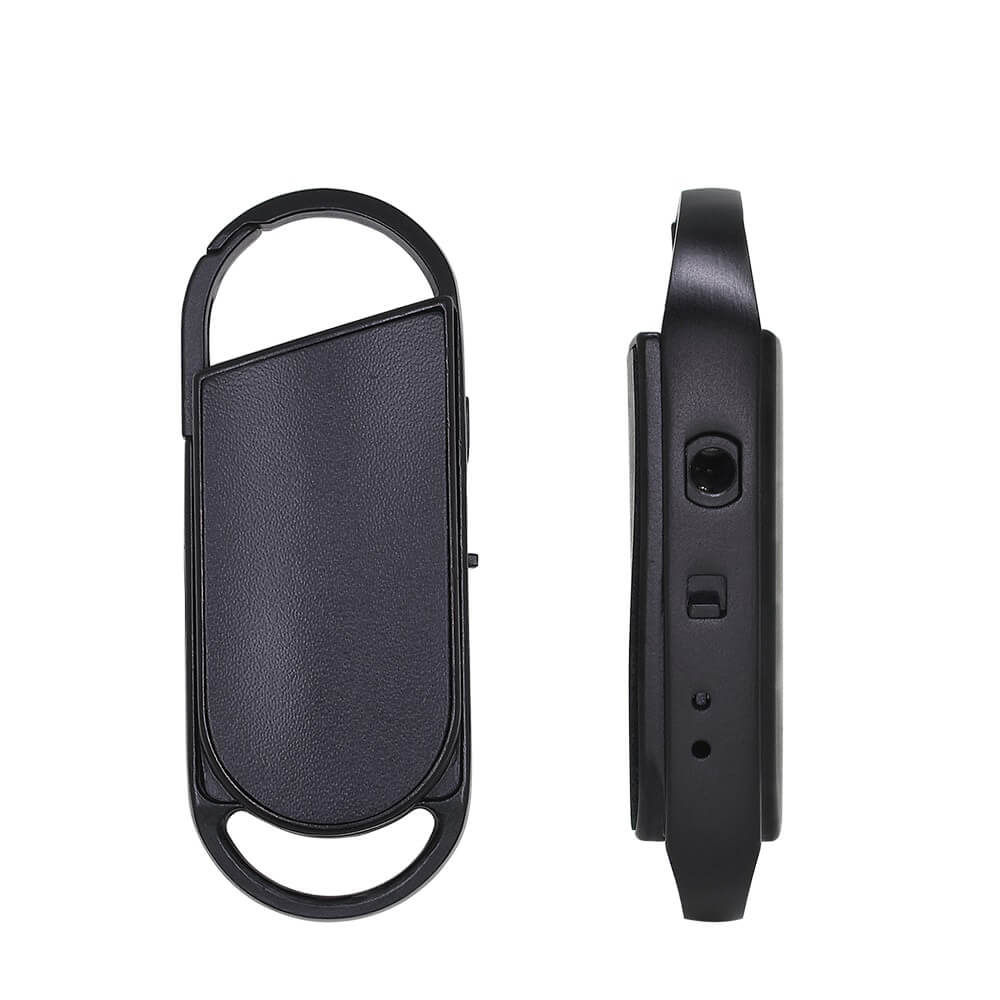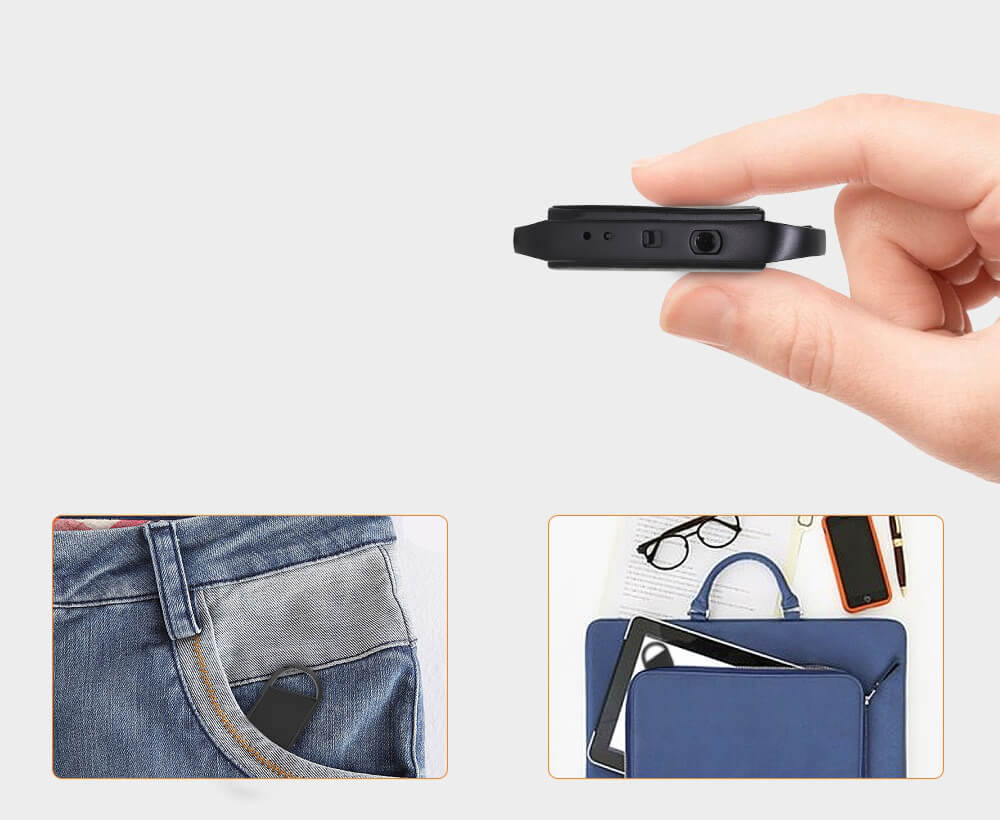 Data sheet
Weight

37 grams

Standby time

68 hours

Dimensions

63x24x11mm

Continuous recording time

30 hours

Operating system

Windows and IOS

Microphone

Yes

Internal memory

8 GB

Sound detection

Yes

Audio format

WAV