Micro spy recorder professional
With a spy recorder mini, this device allows you to record a sound quality. The sounds are so treated and cleaned. Apart from its design, its autonomy can reach 600 hours of recording. Your data is also stored and encrypted automatically for their safety.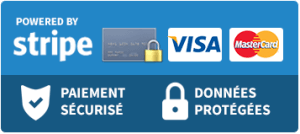 Average votes for this product
Based on
10
customers advices.

« Previous
Mini 8GB USB key with his spy recorder
€39.90

Next »
Mini recorder key voice to record remotely
€59.90
Description
For a personal or business, use the micro spy allows you to wiretap individuals you want to spy on. It is a high quality device that is distinguished by its refined and elegant design. Equipped with a battery that offers a range of the most impressive, it can cover up to 600 hours of recordings. In standby mode, it can hold up to 200 days. As well, it is enough to 2 hours to be fully charged. A size 6.5 x 2.5 x 1.2 cm, the device is easy to wear. The integrated magnetic absorption technology gave him the ability to absorb a voice in a defined area.
The unit of micro spy is designed to withstand any climatic condition: high heat, rain, or water jet. However, as it is not completely waterproof, avoid plunge into the water. Because of its small size, this product fits anywhere where you need, in a suitcase, in the pocket of your jacket or in the car. It is easy to use — just drag the button to the right to register and to the left to save the record.
The advantage with a camera of this quality is that he take him interesting technologies, citing that the noise reduction. It recognizes the noises and isolates the sound recording to make it clearer. A built-in feature deals exclusively with this treatment. Once you have saved your recordings, automatic encryption into action to ensure the security of stored data.
When the recorder microphone grave out of battery, you have nothing to fear for your record, as an automatic backup system is operated. With a voice-activated recording feature, you can save energy and memory on your device. During recordings for long periods, the device allows you to easily find files by segmenting the record all 5 hours with the smart segmentation feature. When the device memory is full, it removes automatically the oldest files to be able to continue recording. The Professional spy microphone comes with a user manual, earphones and a data transfer cable.
Data sheet
Standby time

200 days

Dimensions

6.5x2.5x1.2 cm

Continuous recording time

Up to 600 hours

Operating system

IOS-windows

Charge time

2 hours

Microphone

Yes

Magnet

Yes