GPS Tracker built-in road for bike lights
This bike GPS Tracker works both with a GPS and GSM module. A Sim Card is necessary for its operation. Its autonomy and its sealing makes him the ideal device to monitor your property. Tracking in real-time via the mobile application.


Average votes for this product
Based on
5
customers advices.

« Previous
2 in 1 bike GPS Tracker
$149.90

Next »
Hidden in gallows bike GPS Tracker
$129.90
Description
With this bike GPS Trackeryou won't have to worry about your bike. This device has been designed for most likely to be stolen bikes, but it can also help locate other objects.
Being a very capable aircraft, the bike GPS Tracker has an exceptional battery life thanks to a 600 mAh battery which can take up to a week when it is fully charged. A USB cable is provided to perform the load on a USB from any support. To deal with all eventualities, the builders chose to seal the device. It thus has an IP65 waterproof level. The tag GPS bike is also equipped with two LED lights. Like any GPS Tracker for bike self-respecting, it has a detector of movement and vibration. Whenever it detects a movement, it will send SMS or call to alert directly to your mobile phone. In an emergency, press and hold power button can trigger the SOS alert. Bike GPS can be put in sleep mode to save energy. It can be restarted with a preset timer or in case of movement.
Alert messages are sent through a built-in GSM module. A SIM card is necessary for network coverage. Note that the device is compatible with a nano SIM. Another GPS module also keeps track of the device. Geolocation is the latitude and longitude in order to allow a more precise location. For the case of geolocation, a follow-up on the web platform is free. You can benefit from mobile tracking applications compatible with smartphones running Android and iOS. Beside that, the device also supports of the third-party software such as gpswox, traccer or gurtam.
Your package includes him bike GPS Tracker, a USB cable for the load, a setting and a user manual and its original box. SIM cards are not included in the package.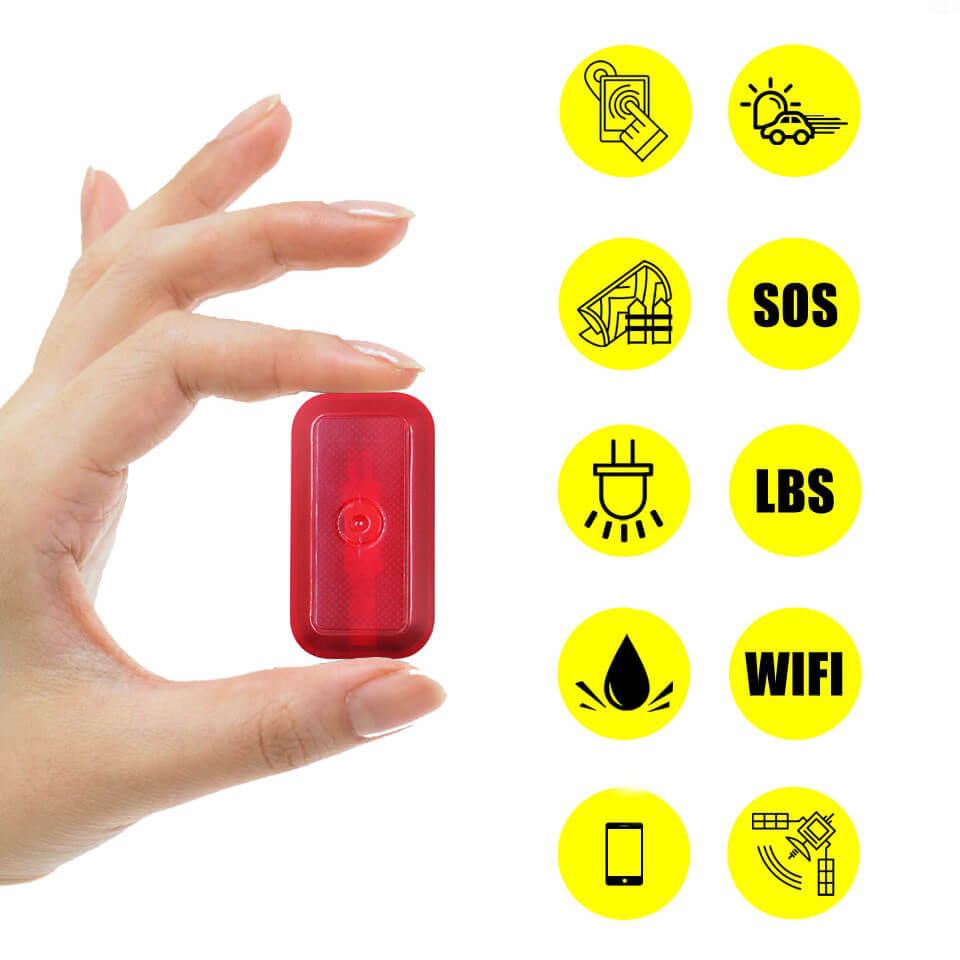 Data sheet
Size

50x27x19mm

Motion detection

Yes

Autonomy

7 days

Waterproof

Yes - IP65

Smartphone compatible

Android-IOS

GSM frequency

2G

Mobile app

Yes