Mini waterproof pet GPS plotter
This GPS Tracker for dog and cat works with two modules namely GPS and GSM. A SIM card is indispensable for this model. Waterproof, it is suitable for humid environments. Installed on the collar of your animals, it will allow you not to lose their traces. The device can also be used as a GPS beacon for car suitcases or elderly people.


Average votes for this product
Based on
7
customers advices.
« Previous
GPS Tracker for animals including subscription
$199.90
Next »
Waterproof GPS beacon to monitor dog and cat
$99.90
Description
With this GPS plotter, you won't have to worry about your pets anymore. Install the device on their collars and you will be aware of their comings and goings. As a result, you no longer risk losing them. However, this is not the only application of this device, as it can also serve you in many other occasions. For example, it is useful to track the trail of your rebellious teenagers or elderly people who are likely to get lost. With this device, you will be able to monitor your loved ones and belongings more closely. Indeed, it can also find its place on your bike or in your car, the possibilities are practically endless.
the GPS Tracker for dog is a very powerful device. Indeed, it has an excellent autonomy offered by a battery at 600 mAh. When it is fully charged, you can benefit from a 10-day autonomy. The charging is done thanks to a USB cable supplied with the product. All you need to do is find a USB charging cradle that matches it, whether it's a computer or a power outlet. Sealing is the best asset of this device. There is therefore no risk to the appliance when your pet is in a humid environment, as its water impermeability is IP65. The device is equipped with a motion detector that will be instantly transmitted back to your mobile phone or the free online tracking platform. It is equipped with a standby function that is intended to save energy. You can activate it when your pet is inside your fence or in a safe place. You can set the sleep setting for the night and the device will automatically restart the next day.
the GPS collar works with a GSM module that requires a SIM card. As the card is not provided in the package, it is up to you to obtain it. Configured with your own mobile phone, this GSM module will send alert messages via SMS. On the other hand, it also works through a GPS module which ensures the location of the device based on the latitude and longitude of the position of the unit. Tracking is done on a Web platform or through its free mobile app.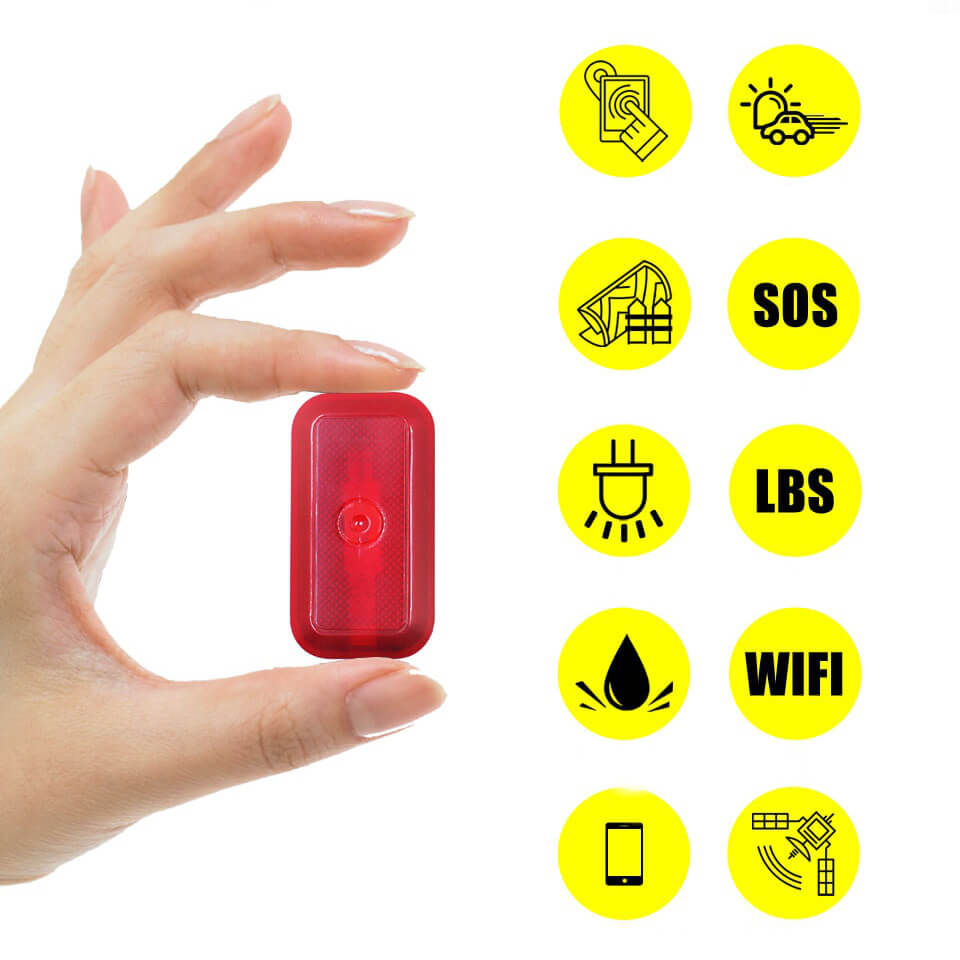 Data sheet
Size

50x27x19mm

Motion detection

yes

drums

Lithium polymer

Autonomy

ten days

Waterproof

Yes-IP65

Smartphone compatible

Android-IOS

Mobile app

yes