Professional wireless camera detector
Spy camera detector is dedicated to security professionals. Its multiple features contribute to quickly identify intrusions.


Average votes for this product
Based on
10
customers advices.

Next »
Wireless camera and microphone detector
$59.90
Description
This camera detector is a convenient size device which measures 175 x 60 x 65 mm. Its weight of 400 grams gives it robustness. Its main function is to detect the microphones running on a wide frequency GSM, the spy cameras, the GPS plotters, the Bluetooth and Wifi waves. The detection of waves is often a problem. Their traceability is difficult to follow because of their multiple sharing on different networks. The solution is to use a powerful tool: this spy camera detector. Its high performance allows to locate the air running on a wide frequency band ranging from 20 Mhz to 6.0 Ghz. To ensure these features, there is a removable antenna.

The advantage of this microphone detector is his great discretion and autonomy of use. Note that the scope of the device covers a radius of 50 meters. When the system identifies the presence of a spy system in its scope, it manifests itself in two ways. It emits a bright light, which is provided by the led display. The intensity of light increases when the detector is closing of spy equipment. This translates into a higher number of led lighting. The second alert system is sound. Depending on the adjustment, this feature is coupled to light or becomes active only. To ensure its energy supply, the device uses a high-performance lithium battery. Using the charger lets him develop its full capacity.

We recommend this micro spy detector for durability of life. With a robust shell, he does not fear the extreme temperatures. Suitable for outdoor use during the winter, it remains functional even at-10 ° C. This device also supports the high temperature. It preserves full capacity and still performing up to + 55 ° C. If you want to invest in a product combining discretion, efficiency and ease of use, this camera detector meets your expectations. The listening devices, hidden wireless cameras, hackers to mobile phones and wifi networks will be located without respite. Note that the package includes everything you need including the operating manual.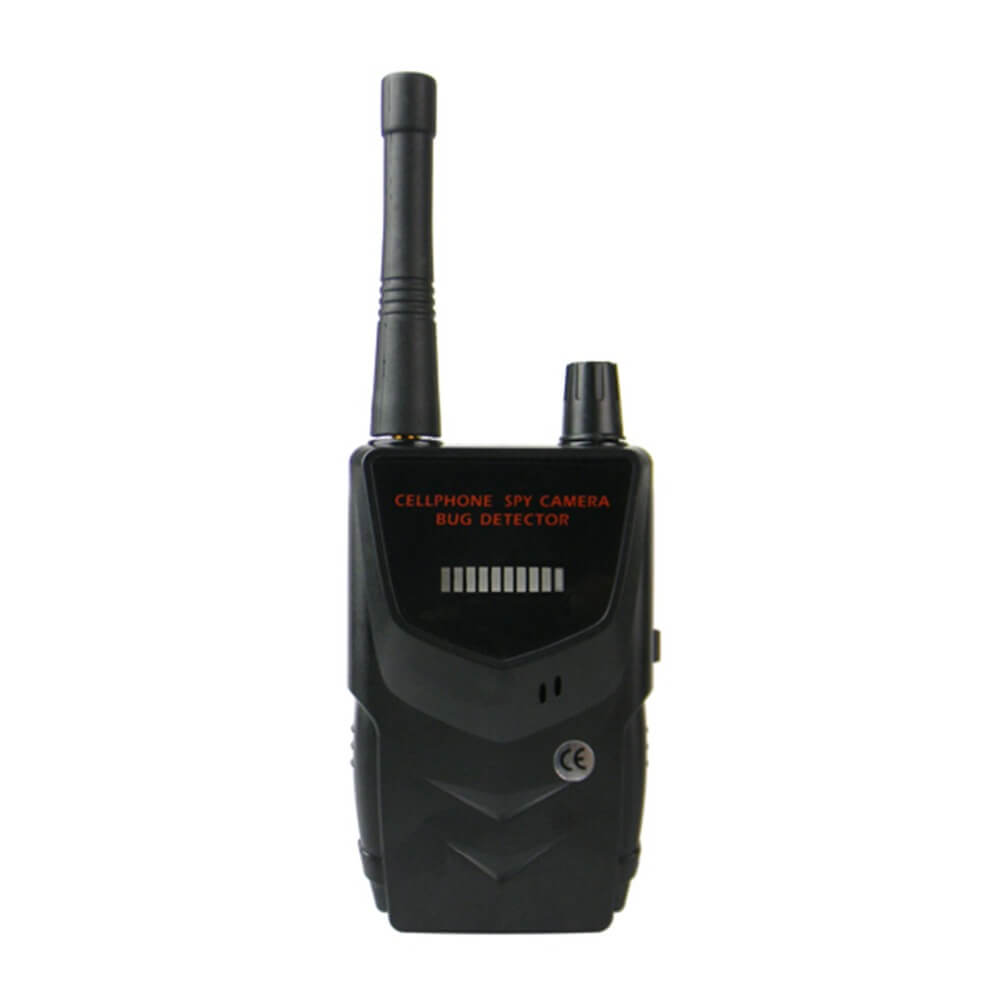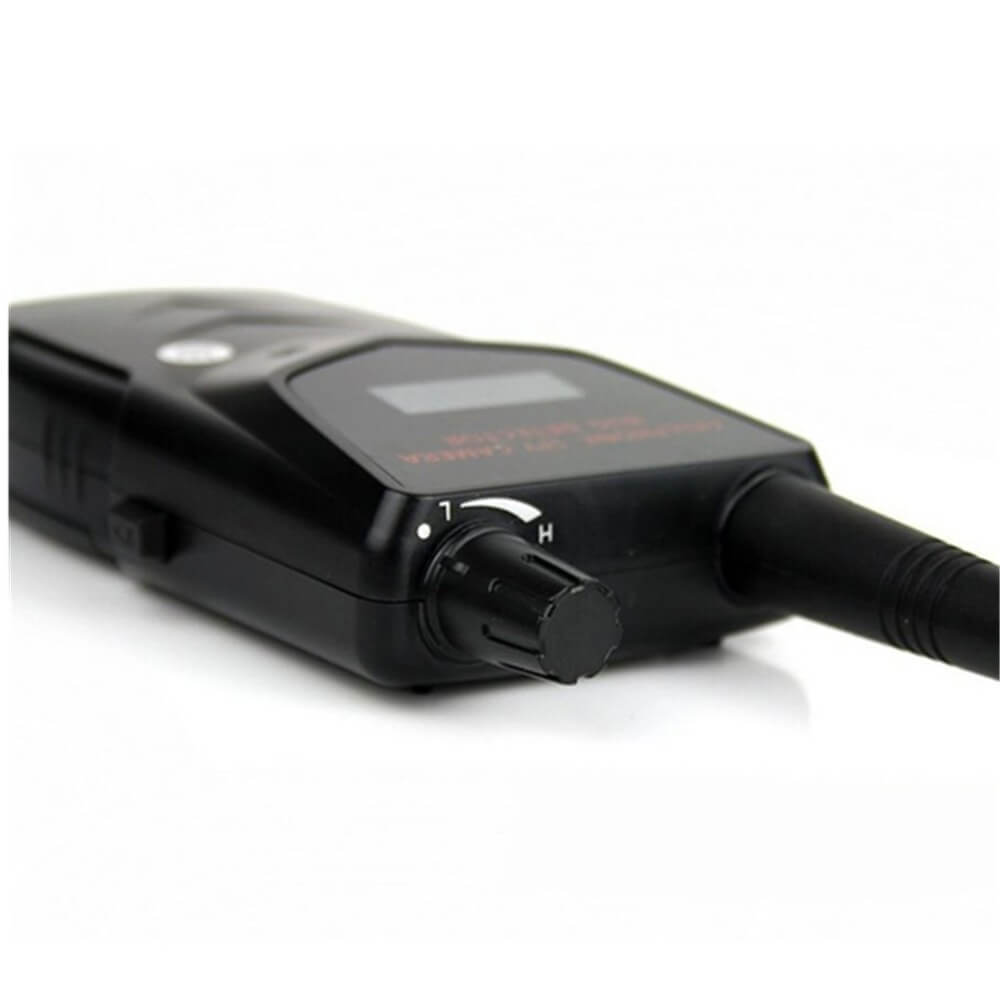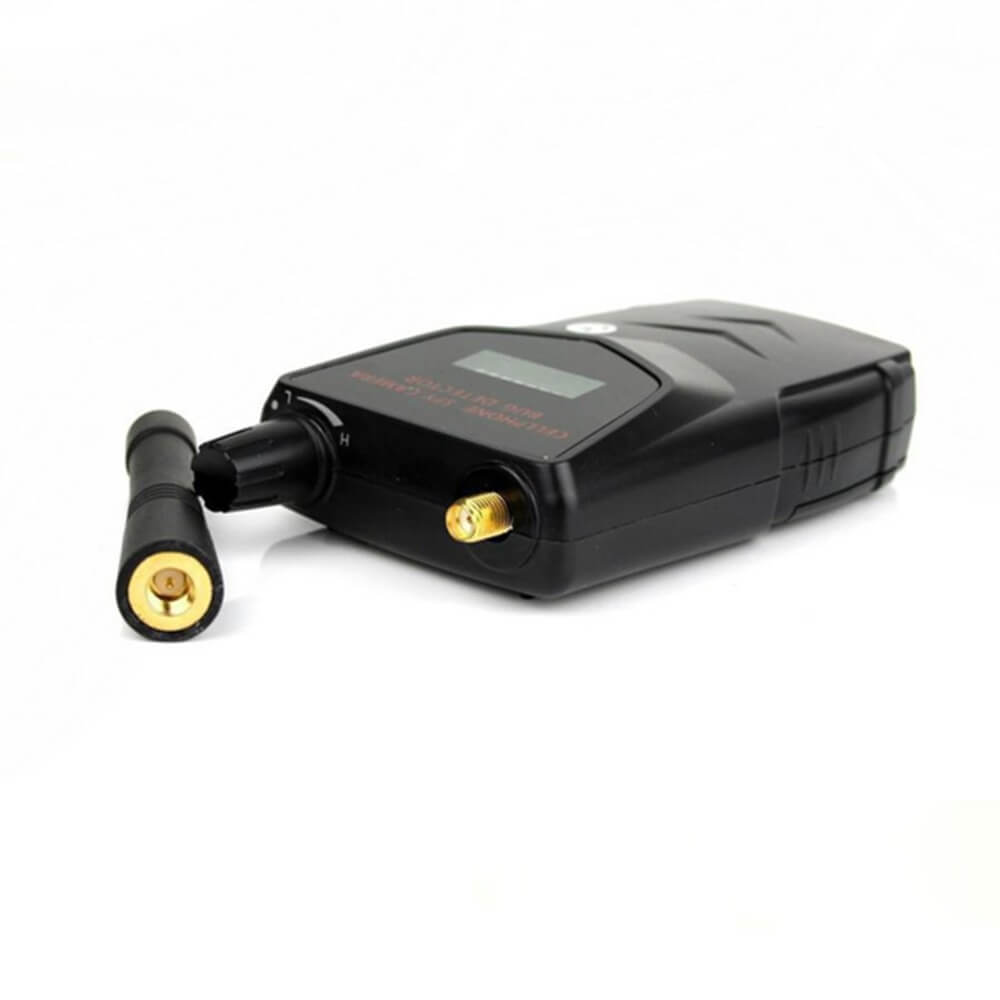 Data sheet
Weight

400 grams

Size

175 * 60 * 25mm

Possible operating temperature

-10 ° C ~ + 55 ° C

Frequency detection

800 Mhz - 1500 Mhz 1800-2500 Mhz / 20 MHz - 6.0GHz

Indication mode

Led and sound

Detection distance

Up to 50 meters

Notice: Undefined index: name in /var/www/clients/client0/web1/web/modules/ganalytics/ganalytics.php on line 530

Notice: Undefined index: category in /var/www/clients/client0/web1/web/modules/ganalytics/ganalytics.php on line 531

Notice: Undefined index: price in /var/www/clients/client0/web1/web/modules/ganalytics/ganalytics.php on line 539