Infrared hunting 36 million pixels Full HD 3 G GSM camera
Camera hunting mobile phones with 3G technology, it is equipped with a sensor overkill of 30 million pixels, motion detection at 30 meters by day and by night, 90-degree view angle, 1 second trigger speed, alert by sms-mms-email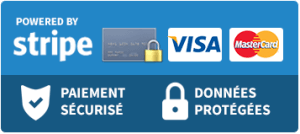 Average votes for this product
Based on
12
customers advices.

« Previous
Infrared camera hunting GSM 2 G Full HD 16MP
€169.90
Next »
GSM 4G full HD 20 million pixel hunting camera with GPS beacon
€399.00
Description
Realize of beautiful photos and videos of wild fauna thanks to this hunting GSM camera high-performance. The device of trap picture GSM works with a 3G mobile network. You should then get a SIM card with a suitable network and insert it into the GSM of the camera module. This coverage will allow the device to pass all, captured photos instantly. You will receive the files via MMS or email. Thanks to a to 36 megapixel image sensorthe device provides images sharp and impressive accuracy. The recorded videos are also good, because they have the 1080 p definition. The camera has an infrared feature allowing it to work even at night. This technology is intended to replace the use of flash that might scare away targets. However, it offers the same result.

The hunting MMS camera is equipped with a motion detector automatically activates the image capture. It can detect movement up to 100 feet or 30 meters from its location. The device also incorporates a 3 inch LCD to allow a good view of the images. It supports many languages, including the french. With microphone and speaker, the device can be used as a cell phone to call. Don't have no memory internal storage, the device requires the use of a memory card. However, the capacity may not exceed 64 GB.

The device of trap picture GSM is ideal for watching wildlife, but also in many occasions. It can for example be used as surveillance camera domestic. It can accompany you on your travels and capture the best moments. In addition, thanks to a loop strap, you can easily hang it on a tree. At this location, it remains discreet not to risk scaring targets. Besides, to blend completely into the landscape, it sports a cover type camouflage easily assimilable to a tree bark. Thanks to the performance of the battery, the trap photo GSM can stay on-site for months without that there needs to be charged. There is no risk that the device is damaged because of the rain, dust or insects, since it is completely waterproof.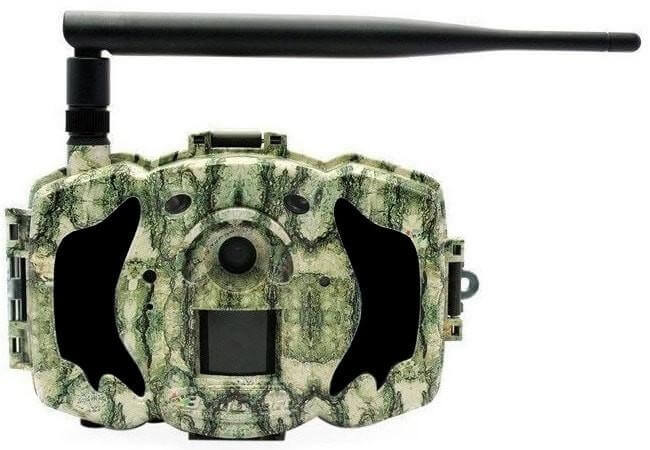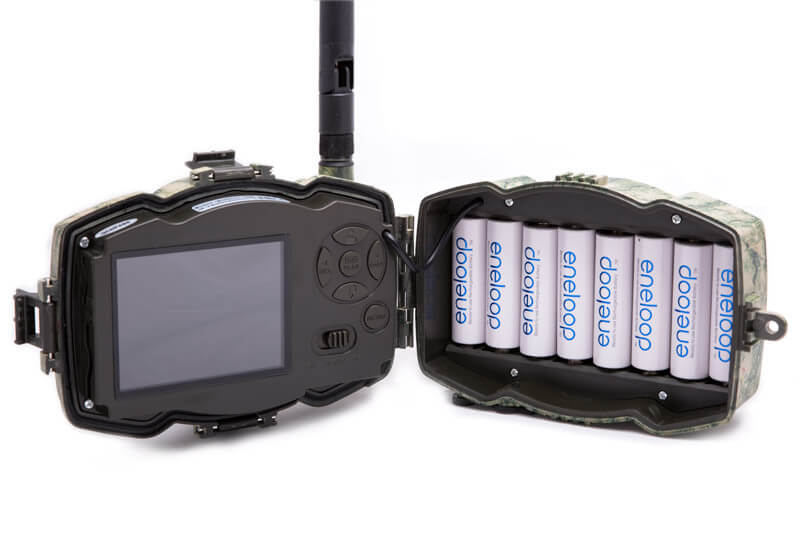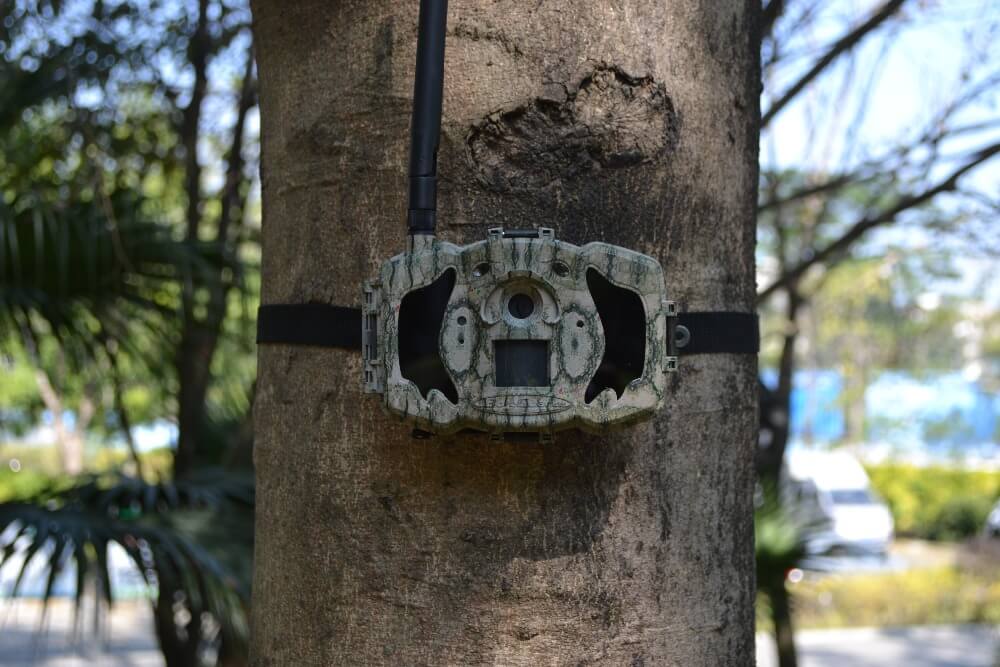 Data sheet
Weight

300 grams

Dimensions

147 x 96 x 79 mm

Resolution

1080 P

Frame per second

30

Video format

AVI

Operating system

All computers

Software

Media Player Classic

Pixels

30 million

Angle of view

90 degrees

Motion detection

Yes up to 30 meters

Waterproof

IP66

Storage type

Supports up to 32 GB microSD cards

Microphone

Yes

Image format

JPEG

Possible operating temperature

-30 to + 70 ° C

Photo resolution

30MP/20MP/14MP

Compression format

H.264

Compatible Smartphone

Android-IOS

Power

8 AA batteries

GSM frequency

4G - 3G - 2G

Led

Black, invisible 940nm

Trigger time

1 second

Screen size

3 inches

Night vision distance

30 meters

Haut parleur

Yes
Questions(FAQs)
Hunting cameras are mainly used to take videos and photos of floras and faunas. Thanks to this device, we can monitor the hidden life of animals and track the evolution of the vegetation. You should know that the camera does not illuminate continuously to film an empty session. But through its motion detector system, the device turns on automatically when it receives a gesture. Infrared LED vision allows him to film a video at any time, even at night. Hunting cameras benefit from advances in technology as well at the level of miniaturization of improving image quality.

 Indeed, the lens of the camera is able to record a video full HD and HD with a speed of ultra-fast trigger according to the camera model. With such a resolution of image, you can capture clear shots including the very hectic scenes. The day and the night, the quality of the images and videos is very good. Hunting cameras aren't cameras as others using this device, you can directly watch the videos provided on the screen of the camera and then shared them with other terminals associated with the device. All the controls of the device is done remotely via a GSM support. Know that you can also use this gadget to monitor effectively the least suspicion in your workplace or in your home. 

---

Hunting cameras aren't like other devices. They are mainly used outside to film the mysterious landscapes and lives hidden animals. But that's not all, they are also used to secure homes that require high-level security.  To record the best shots and to aim at the best nails such devices must be installed anywhere: under the trees, in the savannahs, in a cave... If the hunting camera is properly installed, you can get unique and original shots.  For residential use, the camera will be fixed in hidden places in order to complete the mission of espionage or surveillance.  

To use the cameras in hunting in best conditions, they feature a fastening system that allows them to be fixed on a medium like a trunk, a branch of a tree, a wall...  Indeed, the hunting cameras have a strong strap as mounting bracket. This equipment is easy to set up and adjust depending on its use. Hunting camera straps are strong and resistant fastening systems. 

---

The operating of a hunting camera system is very easy to understand. In fact, the user has no need to install specific software for this kind of device. Before you can use your device properly, you need to equip you all materials, namely: a card SIM, a telephone subscription, a fixing system, map USD, easy transfer cable. Indeed, without SIM card or phone subscription your hunting camera useless. Thanks to these two elements, you can receive and send data from your device and other users easily. The hunting camera and record a scene following the angle of view that the user has set. Be it for a video or a photo, the camera goes into active mode automatically in case of movement. 

These pictures will be saved to the internal memory or SD card. As a result, thanks to the SIM card, you can watch, receive and send pictures. The waiting time for receiving the images on a terminal is between 2 to 3 minutes. For other models of camera of hunting, you can watch the video instantly. However, knowing that the video in direct consultation requires a bigger phone plan. To be able to view the images received on your computer, simply connect the camera with your pc with a cable transfers. Before using your appliance, please check if the bracket is solid and that the level of loot can continue during your recording session. 

---

For lovers of nature, it is not abandoning the shot regardless of the time and the situation that arise. Fortunately, the hunting camera is a durable device with a strong and waterproof case. Because of this, the user can always continue to shoot in the rain. This figure can also bring a touch of originality to your photos. But that's not all, hunting camera is a device that is resistant to all kinds of weather: gusts of wind, in full winter period, during the hot summer, during heavy rains. Hunting cameras waterproof, meet the quality standards in force. However, if you need pictures in these conditions, it is strongly recommended to check the system for setting of your device. Alternatively, in case of rain or bad weather, it is quite possible that the camera doesn't pick up the network at the time of the photos. 

---

The choice of hunting camera should not be random. To qualify that perfectly fits your need and use, it must take into account some criteria. Namely: features, settings, image quality, autonomy, waterproofing... For the features of the device, it is preferable to opt for models that offer the most possible options: LCD display, movement, vision LED infrared detector, mounting bracket... More the device has several features, you will be able to save original photos or even monitor your home. Concerning the setting of the unit, it is best to acquire easy to configure templates. Particularly at the level of brightness adjustment, trigger speed... As for the quality of the image, if wish you to get a professional quality video, it is advisable to choose devices with the option HD or Full HD higher. 

During your purchase, feel free to check the resolution of the video. Namely that 1080 p is the classic standard for HD images. Furthermore, the autonomy of the device is also a very important selection criterion. Most models of hunting cameras work with batteries. The battery life is largely dependent on its use. In Active mode, the unit can hold up to one month, standby, hunting camera provides six months of autonomy. And finally, the tightness and the robustness of the device. To be able to withstand the weather, moisture, heat, cold... It must focus on robust and strong boxes for use in all security and a better life of your device. 

---

A hunting camera must not be installed anywhere. To get the best shots and to monitor a place, he must choose the right location.  In order to help you use the camera to film the animals and nature, you focus on the most popular places of the animals. If your goal is to know their way of life and their small habit on a daily basis, we have to find a small accessible in their home. To the extent possible, that the unit is installed in a corner that gives you better visibility of targets.  Otherwise, you'll miss your video. For residential use or in a professional environment, the ideal is to install the camera of hunting in a discreet corner. 

Check well view so that you can shoot the right target. Make sure that the fixing is very solid and that there will be no risk of falling in the event of unexpected movement. Please note that if your hunting camera is good quality, it can withstand any little matter of its location: heat, cold, moisture. And even in the dark you can still shoot and receive a good quality image with LED infrared vision. In all cases, after the installation of your hunting camera, don't hesitate to do a little test to see if the device is picking up and that the angle of view is well framed. 

---

Hunting camera is a very powerful device that has many features. Indeed, many users are sometimes lost to the possibilities of the use of this device.  Among the most frequent functions, there are hunting cameras that allow you to take photos and video remotely. But for everyday use, the camera can take pictures and classical videos. There are also functions that allow you to take videos and photos in the dark. The data is stored in the device and can be used when needed. You have understood, the hunting cameras are multipurpose devices. 

They can be used both in the personal and professional. In addition, hunting camera can adapt to all types of use: for photo enthusiasts, for individuals wishing to improve the security of his home, or for professional photographers. In particular, hunting camera can be installed at home to ensure the safety of your home. For example, at nightfall, you can activate the device so that it can monitor your surroundings with infrared vision LED, nothing escapes you. 

---