Hunting camera next-generation 4G 16 million pixels
Ultra powerful hunting camera, 4G technology, 16 million pixel image sensor, remote control by sms, alert by sms and email, standby time 6 months, triggering ultra fast 0.3 second, infrared vision


Average votes for this product
Based on
15
ratings and
3
customers advices.

« Previous
Camera hunting MMS SMS 16 million pixels Full HD
$189.90
Next »
Trap picture 12 million pixels Full HD mobile phone
$395.00
Description
Don't miss any target using of this hunting camera. It offers an image quality high definition with her digital camera built-in. In addition a MMS function and a function of automatic monitoring and recognition for quick monitoring of images. These functions allow him to substitute perfectly for your surveillance camera. Thermal hunting GSM cameraIt automatically detects the heat given off by an animal or even a human being. Capture images offers high definition 20 million pixels and 1080 p videos. This automatic detection technology brings many benefits. You are then on the lookout for all the moves that are taking place around your device. And thanks to a minimal 0.3 seconds delay time After the detection of the presence. But even if this feature is quite pleasant, turn it off allows you to save energy.
The hunting MMS camera is powered by 8 AA batteries that give it a autonomy of 6 months. When the previously mentioned feature is disabled, the energy consumption of the camera of hunting is 0.1 my. However, it can be set to be on constant alert, in which case its autonomy will decrease. Thanks to a integrated GSM devicethe device is able to send captures images and video recordings using mobile telecommunications networks. To do this, you need to get a SIM card. The images you are then transmitted by MMS or email. For screenshots and recordings of night, the le dispositif device uses the infrared function. With this technology, the images remain sharp, and this, unless you need to use Flash. As a result, no risk to flee the target. It should be noted that the infrared images are in black and white.
The device of phead picture GSM features a 2 inch LCD as well as a microphone for sound recordings. With sound module GSM and his camera, hunting camera can also be used as a cell phone or a camera. It can support an external storage memory up to 32 GB. Sealing allows him to adapt well to any kind of environment, either in nature or in urban areas.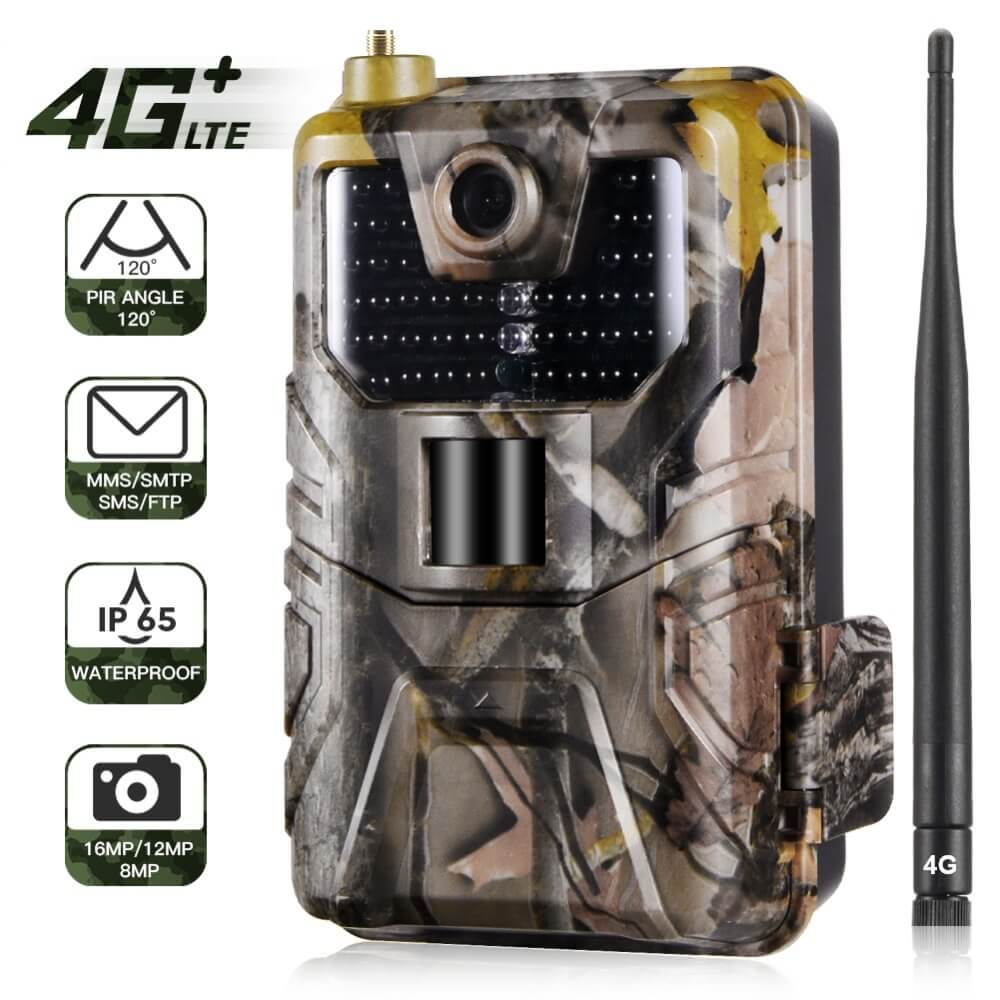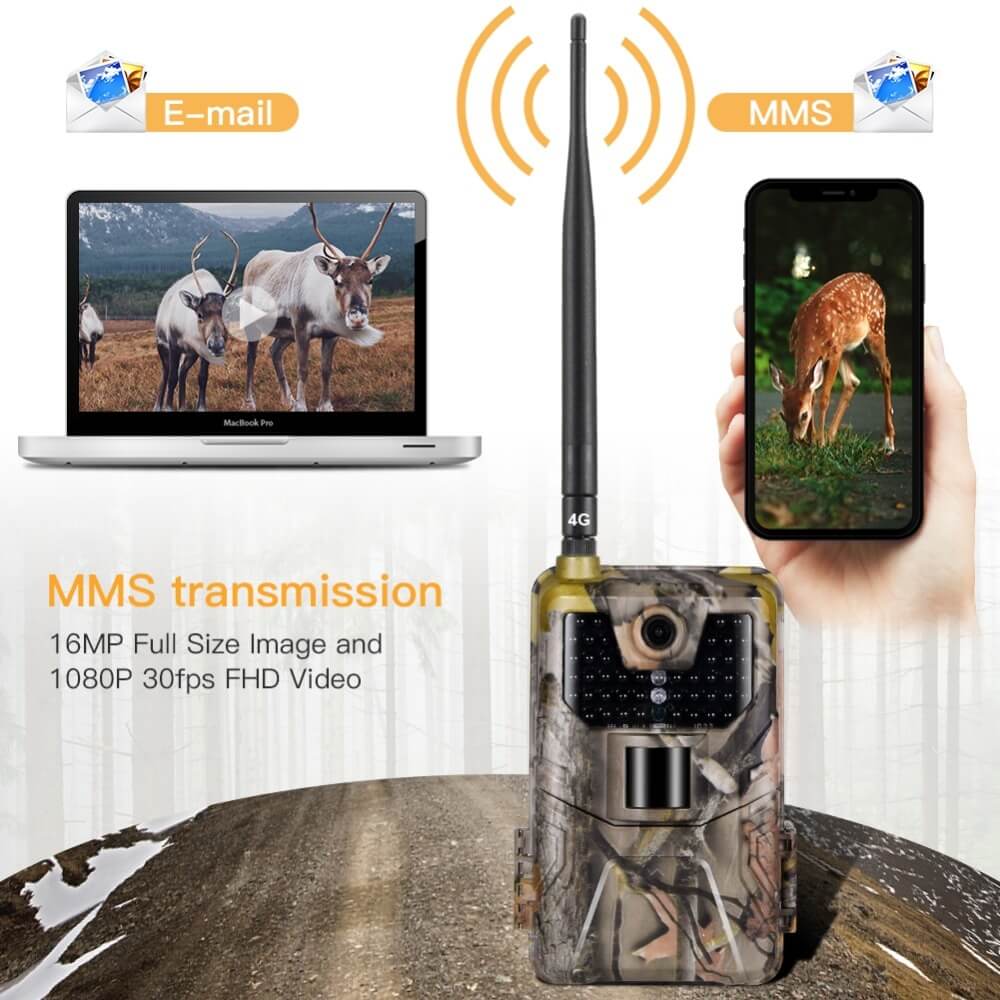 Data sheet
Standby time

6 months

Size

150x90x65mm

resolution

1080 P/720 P/VGA

Video format

AVI

Operating system

Windows-IOS

Pixels

16 million

View angle

120 degrees

Waterproof

IP65

Type of storage

Supports up to 32 GB microSD cards

Image format

JPEG

Photo resolution

8MP/12MP-16MP

Compression format

H.264

Smartphone compatible

Android and IOS

eating

8 AA batteries

GSM frequency

GSM: 900/1800

Led

44 black 940nm leds invisible

Trigger time

0.3 second

Screen size

2 inches

Distance from night vision

20 meters

GSM and GPS

GPS Longitude and Latitude

Mms

Stores up to 3 phone numbers

enamel

Up to 3 email addresses recorded