Professional digital audio recorder
Professional recorder with microphone unidirectional 90 degrees, AAA battery for long recordings. Memory external, easy to use, compact and lightweight, you can take it with you at all times.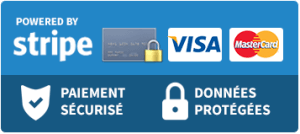 Average votes for this product
Based on
6
customers advices.

« Previous
Voice recorder USB professional to multiple capabilities
€59.90

Next »
High quality voice recorder
€89.90
Description
Among the best recorders dictaphones which are available on the market, we find this model very popular with professionals. This digital audio recorder offers a good quality recording. It may be used you during meetings, interviews, or even to save your favorite during a concert. Can also be used as memo, you can keep it on the important details when you don't have anything worth noting. It goes without saying that this is much more rapid and effective. This model is equipped with a backlit LCD screen showing you the progress of the recording as well as the battery level during use. Thus, with this unit you will not be caught short.
Asvoice recorderIt is also equipped with a microphone 90 degrees to capture the best sounds. With one such option, the clarity of the recordings will give you the impression to be on the premises and to listen in real time. Realism and the details of the sounds will impact heavily on this. The biggest advantage of this digital voice recorder is its simple design which offers easy to use. In order to exploit the recorded data, the Dictaphone comes with a USB cable to transfer. However, you should know that the device has internal memory. On the side you will find a micro SD port, which will then allow you to opt for various sizes of memory external. To make a sound recording, simply press the REC of the dictaphone recorder button and press it again to stop. The saved files are then available in WAV or Mp3. take notice that in addition to being a voice recorder, it can also play audio files. Indeed, it is a model with speaker, but also an input jack for headphones. To do this, the control buttons (play, pause, stop, rewind, forward...) are all on the front, just below the record button.
Medium-sized, it's a device that can accompany you anywhere to help you memorize everything that is important to you. Real miniature Dictaphone He can play the role of paper edge or reminder for you. Improve your productivity leaving him memorize, instead, the details sound around a given event. It's not a rechargeable dictaphone, it works with AAA batteries that allow any sustainable use and allows you to change the batteries at any time.
Data sheet
Weight

60 grams

Dimensions

50mm (W) × 137.5 mm (D) × 32 mm (H)

Memory

Supports up to 32 GB microSD cards

Continuous recording time

10 hours

Operating system

Windows/IOS

Microphone

One-way 90 degree

Type of interface

USB 2.0

Power

2 AAA batteries

Haut parleur

Yes