Dictaphone at the forefront of technology
This professional dictaphone has the voice control function, which makes it easier to use. With a discreet look, it can accompany you in any situation. Your data will be safe and protected by password. A powerful battery will ensure its autonomy.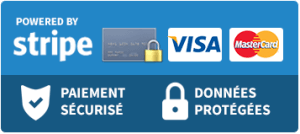 Average votes for this product
Based on
6
customers advices.
« Previous
Audio recorder features and shapes especially modern
€86.90

Next »
Recorder voice high performance
€129.90
Description
This digital recorder is a very useful tool in everyday life, because he knows many applications. Not only it is a Dictaphone Professional with a capacity of 8 to 16 GB, but it is also an MP3 player. In addition, you can also use it as a USB key. The device is easy to use. Its design is that it does not take much space, regardless of the environment with which it is associated. Simply a click so that recording starts. Registration can also take place through a simple voice command. Once the device is in the presence of a voice, it automatically turns on and turns off when the voice disappears. Simply activate this function manually. The USB port allows you to quickly transfer the recording files to your computer without even needing cable.
THErecorder dictaphone take a technology of intelligent segmentation of records. It allows you to automatically split a long file by recording time. This will help you to easily find your data. A powerful battery offers hours and hours of recordings and a quick charge. He can take on any medium load: plug, computer or external battery. If you need to record permanently, know that the device works even when he is in charge.
In terms of sound, he has nothing to envy to its competitors because it has the technology of DSP noise reduction. It reduces the noise around the sound source for clear and precise results. In addition, the recorder Dictaphone will define the exact moment of the beginning and the end of the recording by time, date, month and year. With this tool, no need to do for the safety of your data. It integrates a encryption protection system. Each registered folder is automatically encrypted using the password that the user will define. It may happen that the battery goes flat while you are recording. In this case, you don't have to worry about losing your check, as the unit will automatically save the file until the device turns off completely.
The unit comes with good quality headphones, a microphone, a USB cable and a manual. Also, it comes with an adapter that allows you to record your telephone conversations.
Data sheet
Dimensions

100x12.8x35mm

Memory

Supports up to 32 GB microSD cards

Continuous recording time

600 hours

Operating system

Windows/2000/XP/Windows 7 Windows 10 and IOS

Battery

Lithium polymer

Microphone

Yes

Battery capacity

1000 mAh

Haut parleur

Yes

Audio format

WAV, Mp3

Voice command

Yes