Digital Dictaphone both modern and very convenient
Light and compact, this digital dictaphone device will quickly become an indispensable tool. This device will record all the sounds that are useful to you and will allow you to listen to them at the right time. Thanks to this miniature dictaphone, don't waste more no notes.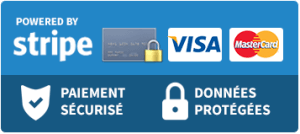 Average votes for this product
Based on
7
customers advices.
« Previous
Dictaphone digital high autonomy 8 GB
€106.90
Next »
Dictaphone digital art with features handy
€119.90
Description
This product is a recorder dictaphone that is extremely innovative. To help you improve your productivity, let this audio recorder all memorize at your place. During your course, interviews, meetings, conferences and even concerts or shows..., this recorder will ensure you a quality recording. Very handy, it consists in front of a single button to start the recordings in WAV format. Holding in one hand, with its 9.5 cm long, 2 cm wide, 1.3 cm thick and 56.5 g, it is a discreet device. It is also a significant design device, because made of metal, it is smooth to the touch.
In addition to its main functiondigital audio recorderIt can also be used as a Mp3 player. With its built-in speaker, listening will be more enjoyable.
To prolong your pleasure, it's a model with battery Li - ion rechargeable. Thanks to this, you will be able to save money and not worry about being caught short. In the same vein, this recorder is equipped with an LCD display showing all the useful information. According to your needs, be aware that you will have the choice of a memory between 4GB and 8GB. With such autonomy and capacity, save on this unit, your data and/or memos and store on all of the sound files you want.
If you want to free up space, or operate your records, be aware that this digital audio recorder comes with a USB cable. This will allow you to make transfers to high speed. Thanks to this type of device, no more data won't you. To help you, a manual is delivered with the device. Real voice recorder Professional, the device will allow you, among others, to achieve high quality of true digital dictations.
Essential, both in your daily and professional life, there are the basic criteria of the dictaphone that will help you make the right choice. This, to take into account the audio quality, autonomy, and the handling of the device. On these points, the brand Momomo dictaphone that is presented here has great options. As a result, models with multiple features, such as, can truly play the role of personal assistants. Finally, the biggest advantage of this model, because it is made of metal and all its components (speakers, microphones...) are integrated.
Data sheet
Weight

56 grams

Dimensions

95 * 20 * 13.5 mm

Operating system

Windows and IOS

Battery

3.7 V/350MA

Microphone

Yes

Type of interface

2.0

Possible operating temperature

-5 to-40 ° c.

Internal memory

4-8 GB

Haut parleur

Yes