Dictaphone Professional 8-16 GB Black
This digital voice recorder guarantees you a good recording quality with the AGC function which maximally reduces noise. The real-time recording monitor provides a hearing aid. It allows you also to play music and store files.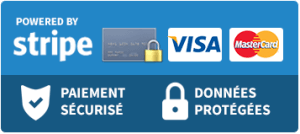 Average votes for this product
Based on
6
customers advices.
« Previous
Dictaphone with dual microphones 360 degrees
€74.90

Next »
Portable digital audio recorder HD
€94.90
Description
You will be immediately seduced by the classic look of this recorder Dictaphone professional brand Ucreem. Zinc alloy design gives it a high resistance to falls, which is not too much for a mobile device like this. Equipped with an LED backlit LCD display, you can even use it in the dark. The device supports 22 languages to ensure easy handling. In order to better find you among all your records, a Timestampy function is integrated. This function automatically names files for registration by date. With a clock which can be set automatically, you have the ability to program your recordings for a defined time.
With this recorder dictaphoneyou have nothing to worry about at the level of the quality of the sound. The AGC function ensures the noise reduction that could possibly affect the clarity of your recordings. For people with hearing difficulties, the unit provides assistance. This is possible thanks to the real-time recording monitor. But that's not all. This marvel of technology is both a music player. And if you need to bring your important documents on you, it can also store files of all kinds. You can transfer all your files on the device without fear for their privacy. Protected by a password, this tool can start only if your code is entered.
You must choose between the version to 8Gb or the 16 GB version. In all cases, their abilities are expandable with up to 64 GB memory card. Recording time varies according to the quality of sound you want to have. With a sound to 1536 kbps, you have between 12 and 24 hours record depending on the version. While a sound at 32 kbps with you until 1160 hours of recording time. And if you're still worried about running out of recording time, you have the possibility of knowing the time have left you. It embeds a powerful 1450 mAH battery that can run for 60 hours. In the event of battery failure, your current recordings are automatically saved. To transfer the files to your computer, the miniature Dictaphone has a USB 2.0 interface. A 3.5 mm headset interface lets you plug in your headphones and listen to your recordings directly on the device.
Data sheet
Weight

93 grams

Dimensions

97 x 32 x 13 mm
100 × 36 × 12 mm

Memory

You can add a maximum of 64 GB SD micro card

Continuous recording time

60 hours

Operating system

Windows and iOS

Battery

Lithium polymer

Microphone

Yes

Type of interface

USB 2.0

Possible operating temperature

0 ° C to + 40 ° C

Battery capacity

1450 mAh

Internal memory

8-16-32 GB

Haut parleur

Yes

Audio format

WAV, REC, Mp3

Voice command

Yes