Recorder voice high performance
This voice recorder is a professional quality integrating various technologies, including the noise reducer MCO and the Timestamp, as well as recording with voice command. Practical and easy to use, the device can support a 32 GB memory card. Its autonomy is 35 hours.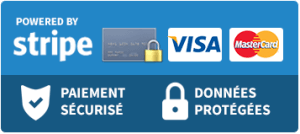 Average votes for this product
Based on
6
customers advices.

« Previous
Recorder voice digital 8 GB
€49.90

Next »
Black compact digital voice recorder
€69.90
Description
THEvoice recorder Professional is perfect for those who demand a high quality product. Its design is both discreet and strong. Zinc alloy hull gives it an impressive resistance to falls. The device is 85 x 26 x 11 mm for a weight of 45 g. It is easily in a bag, or in the Pocket without it way you. It is equipped with an LCD display to a resolution of 96 x 64, as well as of a large built-in speaker of 15 x 26 mm which contributes to the quality of the recorded sound. His record sample rate is 48 KHZ.
The device is equipped with Timestamp technology, thereby, the recording files are automatically appointed to the date and time of the sound. It also has a timer to record that launches theaudio recorder during a time preset. The AGC function reduces noise and adjusts sound to the sound source. What makes the sounds produced are of good quality, no matter where you save it. Whether you are in meeting, class or interview, you will be satisfied with your records. With registration to voice command function, the device detects the sounds and automatically starts. It goes out when the source disappears. This device is also useful for those whose hearing ability is reduced thanks to the real-time recording monitor.
The unit is both a voice recorder, an MP3 player and can also serve as a USB key. You can thus transfer and store your data by connecting it to your computer through an easy transfer cable. All audio formats are compatible with the player and any type of files can be stored. The records are however provided in WAV and MP3 formats. However, there need a card memory to operate. And for that it can support up to 32 GB. Recording files are automatically saved when the battery is discharged. Power of 410 mAh, lithium battery can run up to 35 hours for only 2 hours of charge. To ensure total confidentiality of your data, the Dictaphone is protected by a password, which is required every time you start. It comes with a data transfer cable and a manual.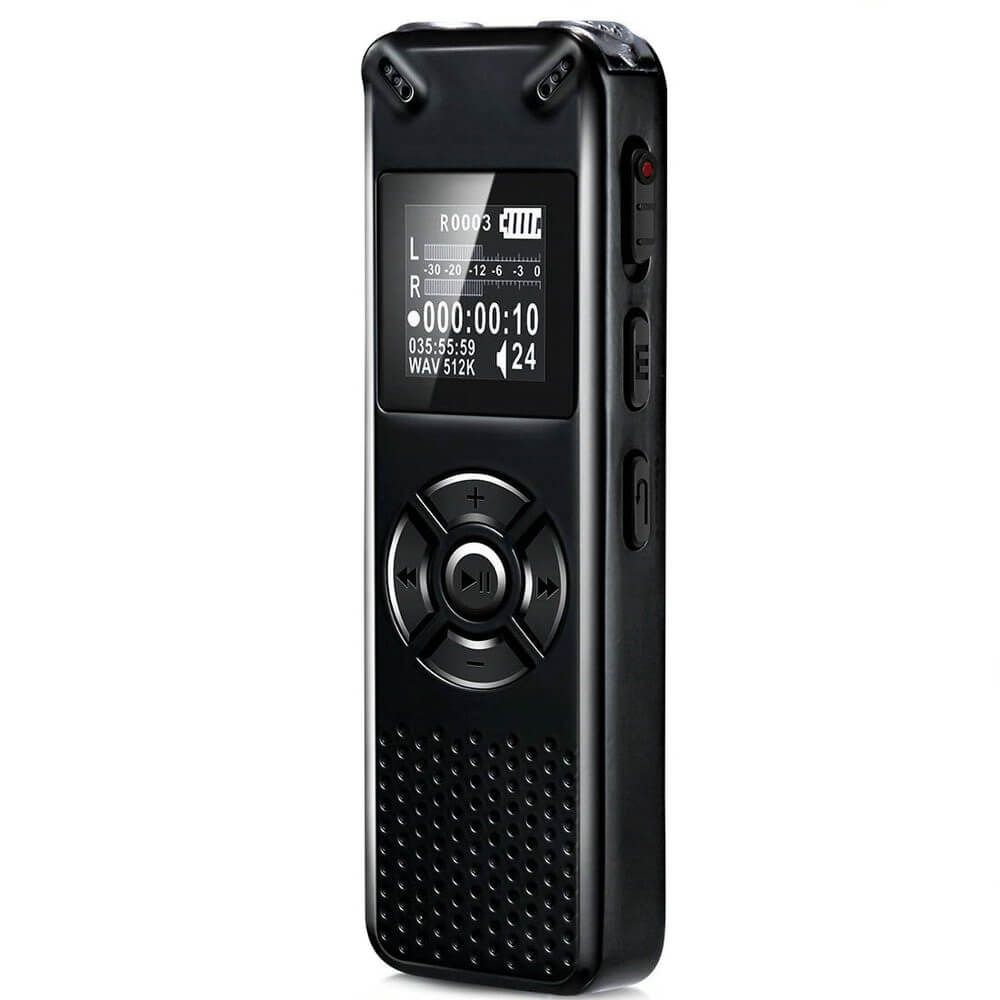 Data sheet
Weight

45 grams

Dimensions

85 * 26 * 11 mm

Memory

Supports up to 32 GB microSD cards

Continuous recording time

35 hours

Operating system

IOS/Windows

Battery

Lithium polymer

Microphone

Yes

Type of interface

USB 2.0

Battery capacity

410 mAh

Haut parleur

Yes

Audio format

WAV

Voice command

Yes