Recorder voice digital 8 GB
2 in 1 product with both a voice recorder and music player function. It offers a recording time of 650 hours for 30 hours. Quality of its warranty!


Average votes for this product
Based on
7
customers advices.
Next »
Professional digital voice recorder
$74.90
Description
Do not miss out on important information in the classroom or in a meeting, take notes no longer enough. The use of a Dictaphone may be a good solution. This model ofdigital voice recorder is right for you. With a memory capacity of 8GB, it offers up to 650 hours of recording time that you can use in your work or your studies. Not only it can be used to record meetings and courses, but it can also record phone conversations. Small size, the unit records discreetly conversations in any situation.
Thanks to its design, the device offers an easy grip. It also has an LCD that displays the status of the current record. It is available in only one color, gray. With its large capacity memory and autonomy, you will have several hours of recording in front of you. The sound quality is impressive. It clearly distinguishes the source of the voice and no noise is disturbing your listening. Using an adapter, you can record your telephone conversations from a landline. It is worth noting that this function is not compatible with a mobile phone. It also has a voice-activated recording feature. For this, the digital recorder Dictaphone has a record button, a Stop button and a Play/Pause button.
The unit also plays the role of a music player and for that it is compatible with several audio formats MP3 or WAV. You have buttons volume + and - on one of the sides of the device. Simply connect it to your computer to download your songs. Thanks to the USB 2.0, the data transfer is very fast. It is compatible with operating systems Windows from Windows 2000 to Windows 10 without the need of driver software.
The Li-ion battery offers good battery to the device. When it is fully charged, it can record up to 30 hours. The battery can be charged directly from the USB port of a PC or an outlet through an adapter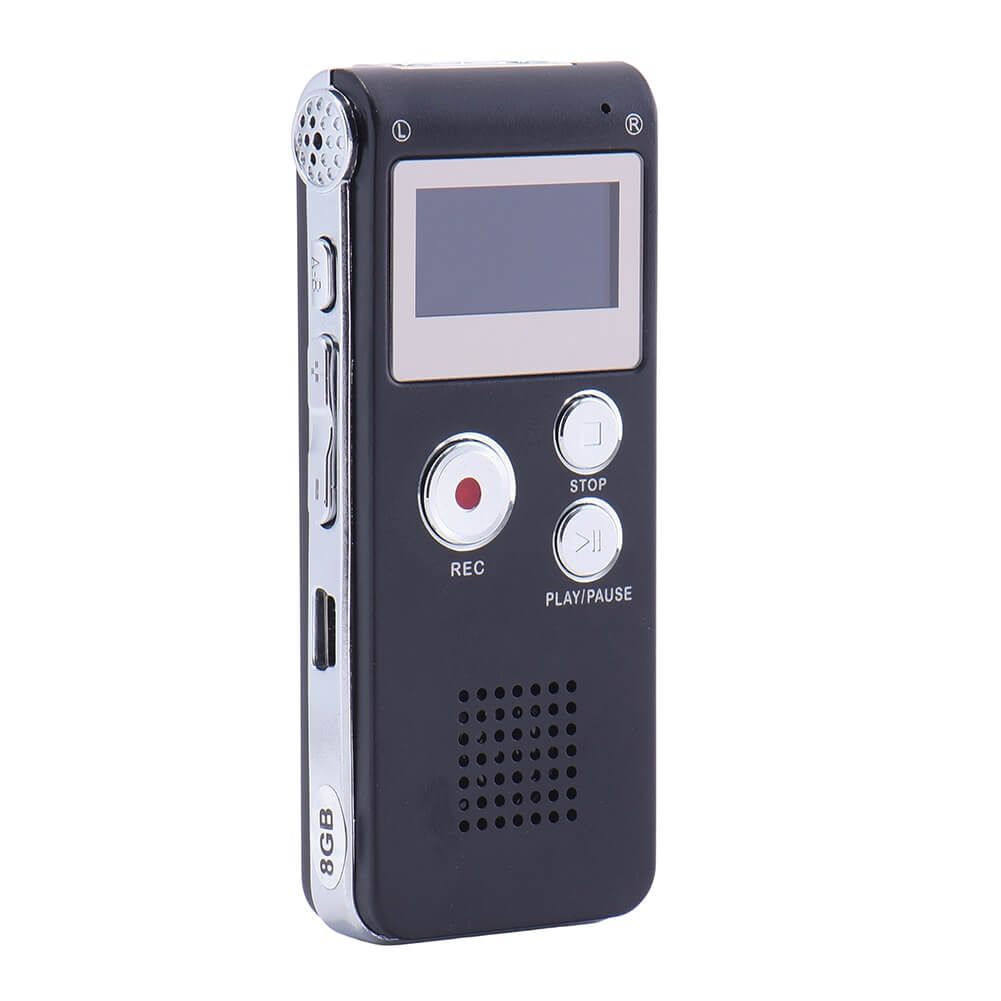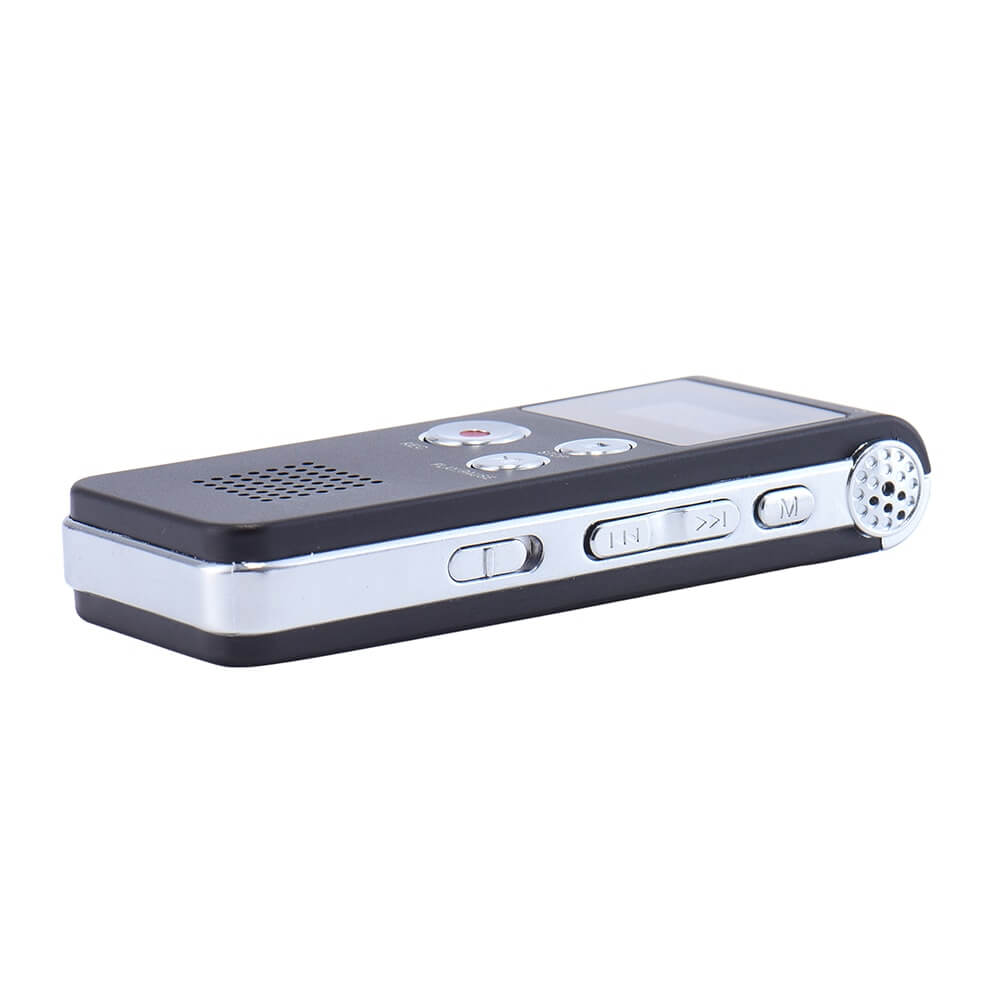 Data sheet
Dimensions

85 x 36 x 14 mm

Continuous recording time

30 hours

Operating system

Windows and IOS

Type of interface

Mini usb 2.0

Internal memory

8 GB

Audio format

WAV