Trap picture 12 million pixels Full HD mobile phone
Trick photography Full HD 12 million pixels 1080 p, infrared vision with vision at 20 meters, 44 invisible black Leds, quick release 0.3 second time, standby time 6 months, 120 degree view angle, waterproof IP65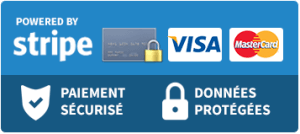 Average votes for this product
Based on
11
customers advices.

« Previous
Hunting camera next-generation 4G 16 million pixels
€369.90

Next »
Infrared hunting 36 million pixels Full HD 3 G GSM camera
€409.90
Description
This photographic trap GSM is equipped with a passive infrared sensor (PIR) capable of detecting a change in room temperature. Therefore, this hunting camera off the machine and takes videos or pictures of its surroundings. Subsequently, the device send the file saved, via GSM, to your cell phone or by e-mail and the stock on its memory card. Depending on the configuration you choose, the device may send you a high definition ranging from 5 to 12 megapixel image.
This hunting GSM camera is equipped with a wide-angle, up to 100 ° lens, so you can get pictures 4 times wider than with other camera models. It is a device compact and very discreet, hard to find and yet very easy to deploy. Indeed, it is that a 12.7-cm long, 7.62 cm wide and 5.08 cm high. You should also know that it can be controlled remotely via SMS. Equipped with an excellent type of battery, this device can have battery life up to 6 months in standby mode. One of the biggest benefits of this model is its speed of response. It fires in just 0.6 seconds, if the area in which it is located is covered by a 2G network.
In General, it is a device that allows you to observe the flowering of plants or the evolution of certain animals, like a bird building a nest. However, you can also use the hunting GSM security camera as being a safety device. You can install it in an area requiring increased like a parking lot surveillance. With this in mind, and to extend its life, the appliance is equipped with timer being able to program a trigger at specific times of the day.
If you want to look directly at the photos or videos on site, this hunting GSM camera is equipped with a screen of 2.36 ". To allow you to better interpret the image observed, all this is date, time, temperature and location will be placed on it. With these features, you can make sure to get beautiful shots or to ensure the security of some places.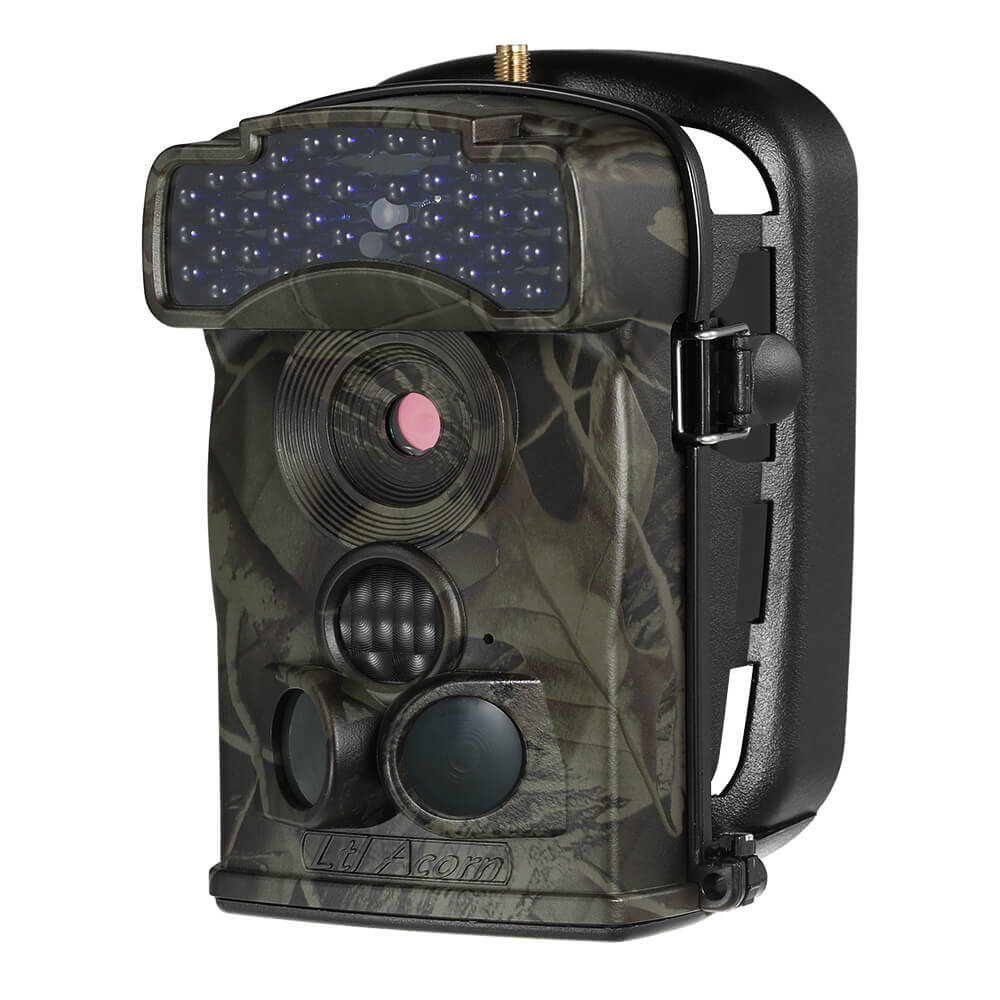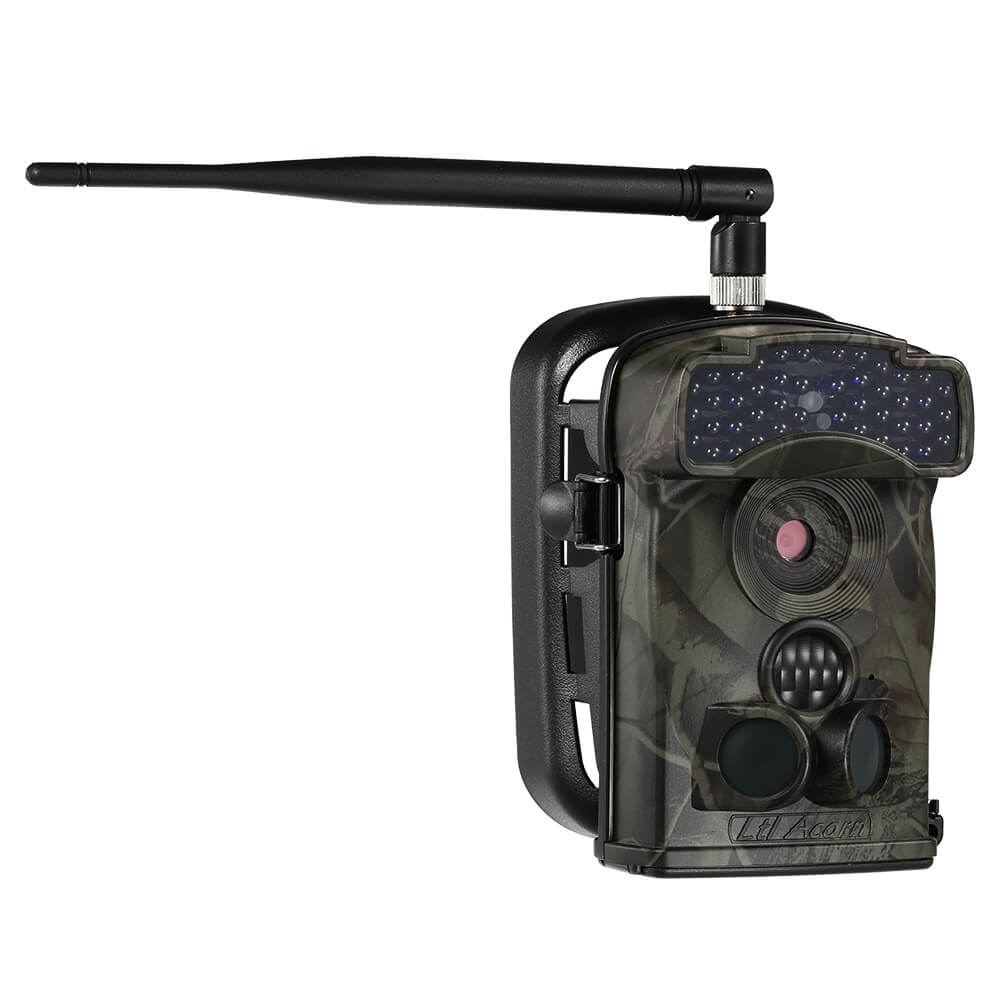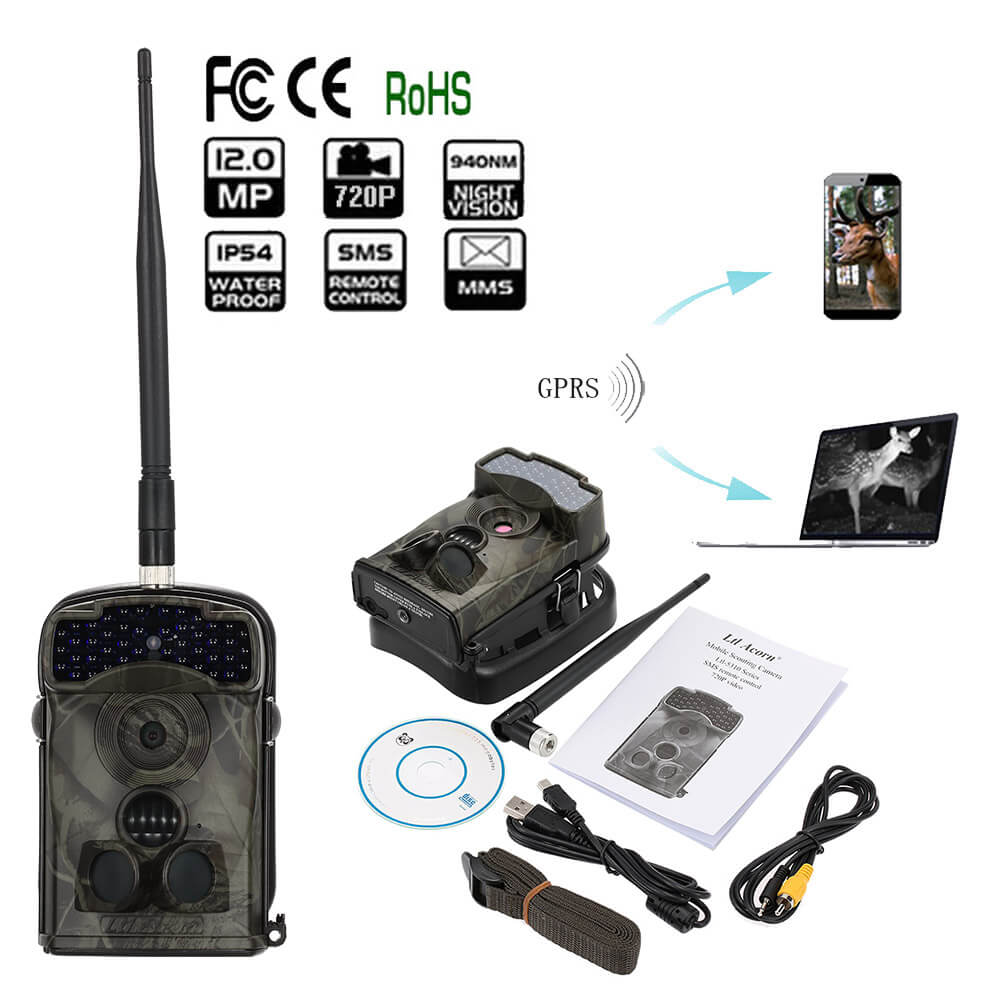 Data sheet
Standby time

6 months

Dimensions

150x90x65mm

Resolution

1080 P/720 P/VGA

Video format

AVI

Operating system

Windows-IOS

Pixels

12 million

Angle of view

120 degrees

Waterproof

IP65

Storage type

Supports up to 32 GB microSD cards

Image format

JPEG

Photo resolution

8MP/12MP-16MP

Compression format

H.264

Compatible Smartphone

Android and IOS

Power

8 AA batteries

GSM frequency

GSM 900/1800

Led

44 black 940nm Leds invisible

Trigger time

0.3 second

Screen size

2 inches

Night vision distance

20 meters

GSM and GPS

Yes - Longitude and Latitude

Mms

You can save up to 3 phones

Email

You can save up to 3 emails