Hunting for discreet surveillance GSM 12MP camera
Beautiful camera hunting compact GSM, 12 million pixels sensor, 40 invisible black LEDs, motion detection to 20 meters, very powerful infrared vision, ability to record up to 4 mobile numbers, angle of view 60 °


Average votes for this product
Based on
13
customers advices.

« Previous
Infrared camera hunting GSM 2 G Full HD 16MP
$169.90
Next »
Hunting camera GSM 4 G Full HD 12MP with GPS Tracker
$339.90
Description
Opt for a hunting GSM camera high performance for your activities in the wild. With this one, you have a cutting-edge device with which you can get quality images. The device is equipped with a photo sensor high definition with auto attendant. It captures the high resolution of 16 million pixels images and videos high definition at 1080 p. The collected images are saved in JPEG and AVI format. Note that the unit is powered by 8 AA batteries, which offer good battery life. In sleep mode, the device consumes only 0.2 my and enjoys a battery life up to 6 months. With this device, you won't have to worry about the confidentiality of your files because it can be protected by a password that you re yourself.
The trap picture GSM works with a GSM module. Thanks to the latter, it will be possible to transfer the pictures and videos captured to mobile numbers or email. Even that it can support 4 numbers and 4 email addresses. The device is compatible with a standard SIM card. It also supports memory cards microSD that can go up to 64 GB of storage. For controlling the camera remotely, you can enjoy a remote control.
Size 145 x 80 x 55 mm, the hunting GSM security camera completely blends into the landscape. It has a display of 2 inches and a sound recorder. For more precision in the photo capture, the device uses laser pointers. Muni a motion detectorHe starts to capture when an action or something happens. The interval time between the time when the device sees the target and the the capture is of 0.3 secondswhich says a lot about his performance. This model of hunting camera sports a camouflage type colors allowing it to go unnoticed and not scare the animals. It has an IP54 sealing. It comes with a remote control device, a USB cable, a belt to facilitate its installation. This product is currently unavailable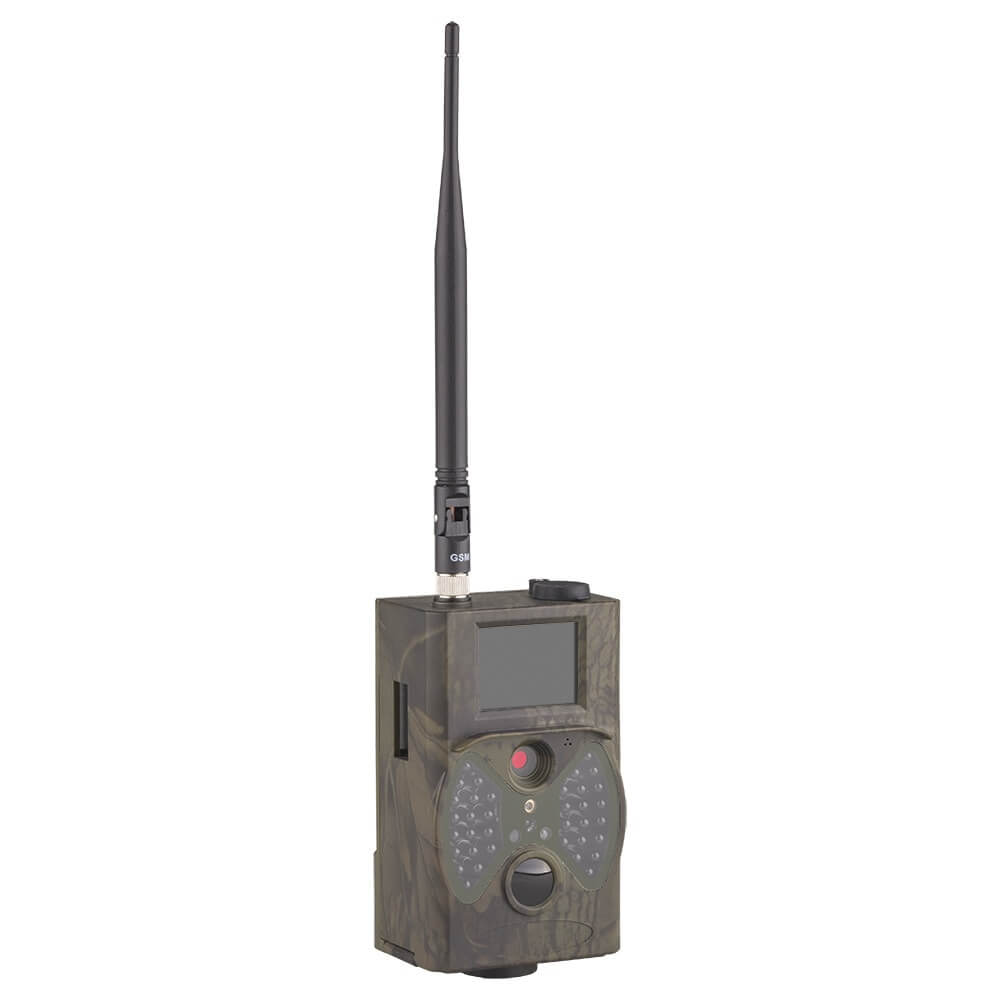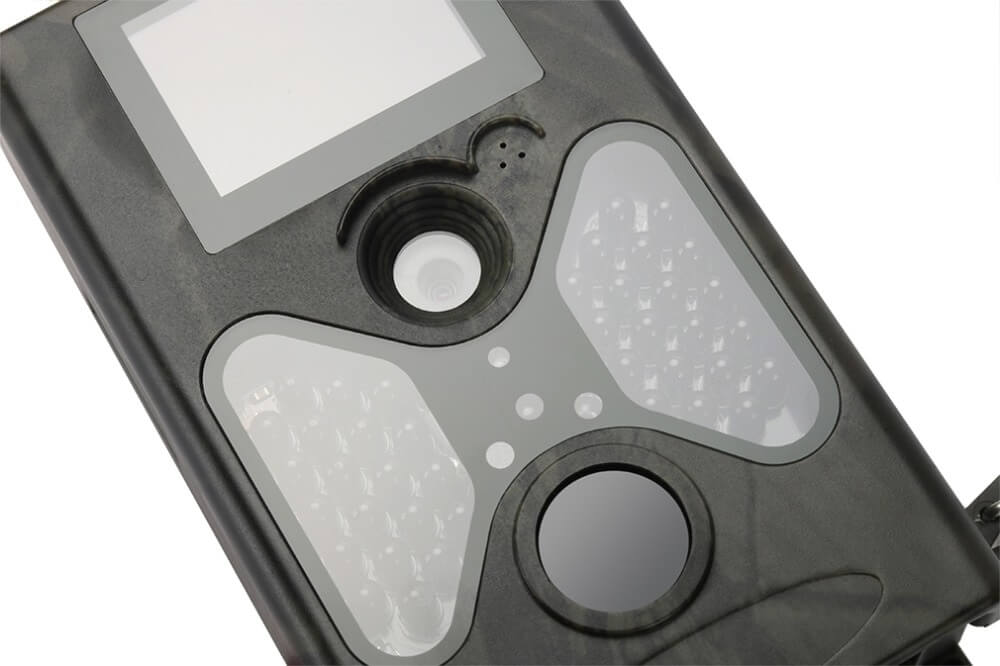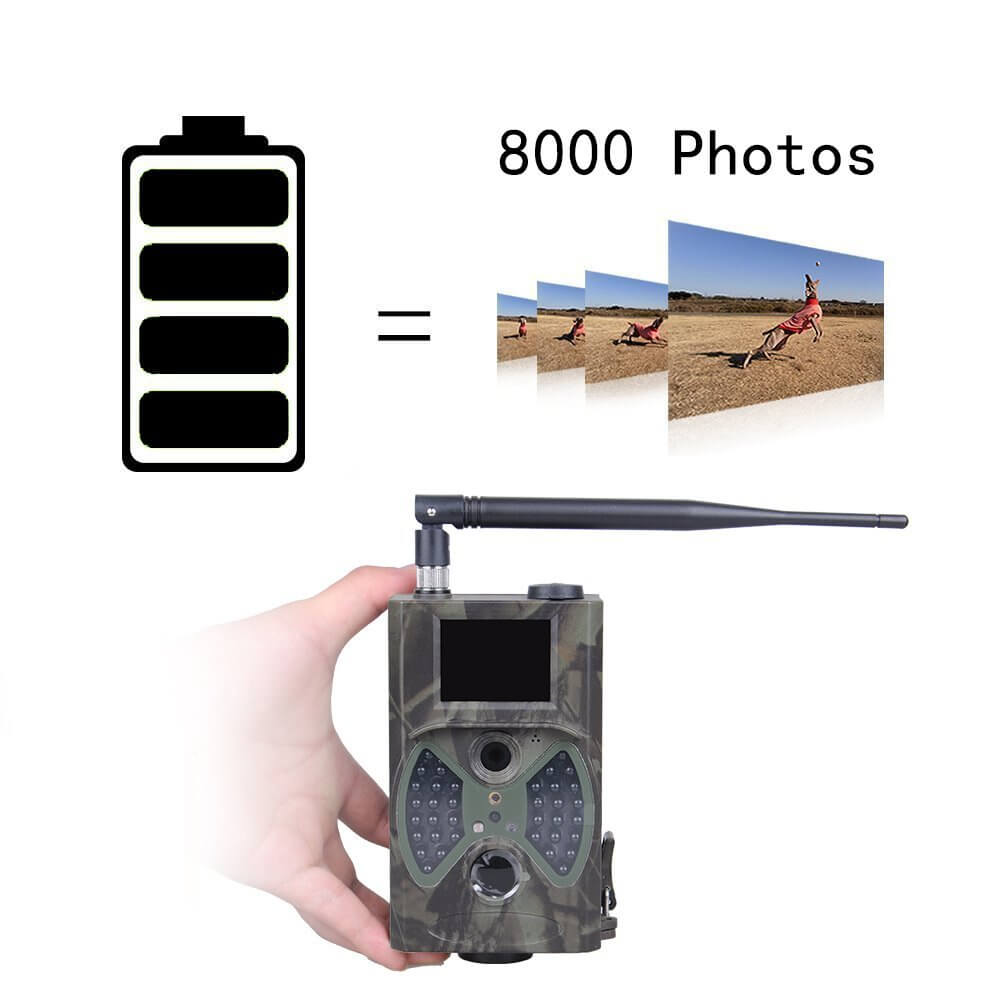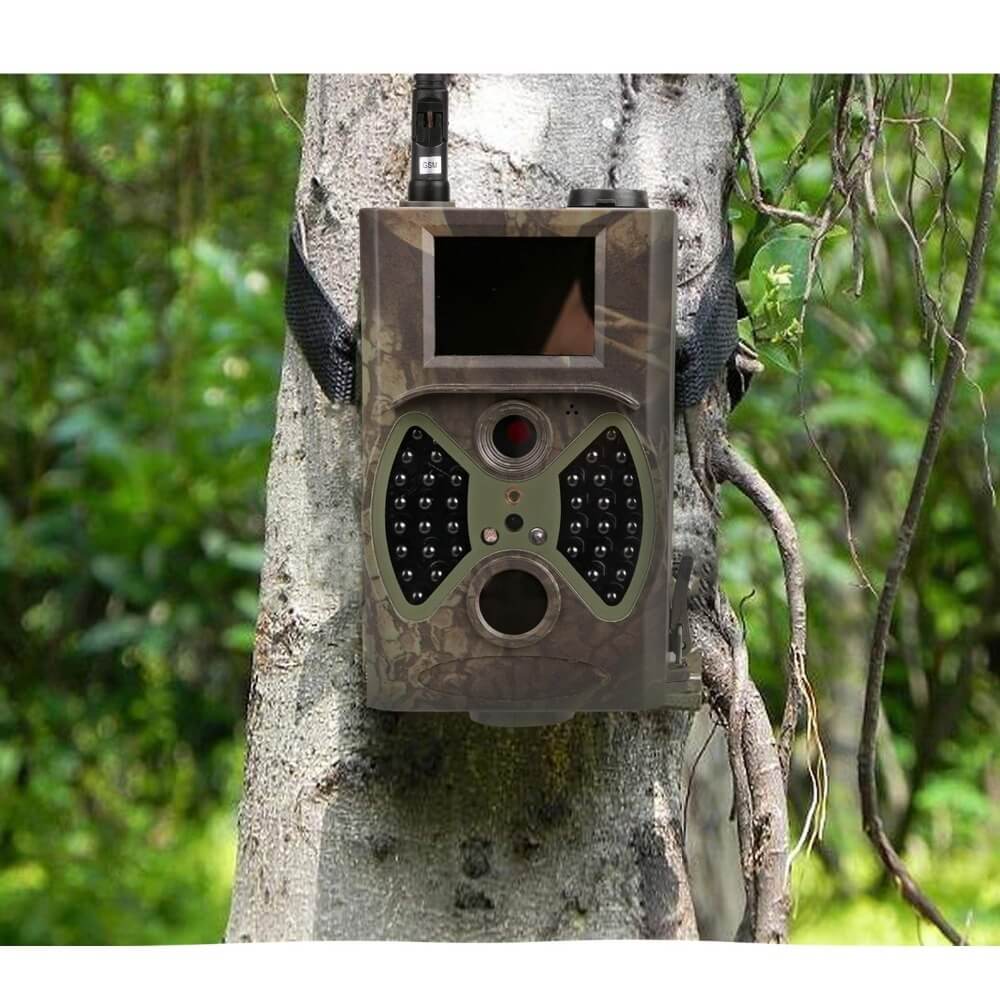 Data sheet
Weight

600 grams

Dimensions

145x80x55mm

Resolution

1080 P

Frame per second

30

Video format

AVI

Operating system

Windows-IOS

Pixels

12 million

Angle of view

60 °

Image format

JPEG

Type of interface

Mini usb 2.0

Possible operating temperature

-30 ° C to + 70 ° C

Photo resolution

4000 x 3000

Compression format

H.264

Power

8 AA batteries

Led

40 black leds invisible 940nm

Trigger time

s 0.3

Screen size

2 inches

Sensing distance

20 meters

Mms

Up to 4 phones stored

Email

Up to 4 configurable emails