Dashcam rearview mirror 4G full HD WiFi GPS
This Dashcam is a high performance car recorder with which you can record full HD videos of 1080 P. This unique front-facing camera also features a touch screen and a 10-inch LCD display. GPS navigation, 4G, WiFi, motion detector, dual lens, ADAS.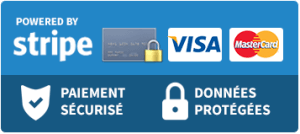 Average votes for this product
Based on
1
customers advices.
« Previous
Dashcam 4K WiFi ultra HD 2160P innovative
€97.90
Next »
Onboard camera for full HD 4K WiFi car
€129.90
Description
This Dashcam can be installed on your rearview mirror. It has a 10-inch LCD touch screen. His camera has a resolution of 1920 x 1080 and it has 2 lenses. This dash cam has a expandable memory up to 64 GB. The brightness is adjusted automatically. The device allows you to keep an eye on the road in General. To adjust the image, you just need to swipe your finger as you would for a tablet or Smartphone. The video mirror allows you to have an improved vision and gives you a better view compared to a single rearview mirror. And as for the battery, just connect it to the original charger of the car. This will prevent voltage problems that may affect the device. The front camera is flexible and you can adjust it according to the size of your rearview mirror.
The operation of the camera is ensured by the dynamic range. You just have to adjust the exposure in order to create sequences and images that are balanced. If you want to see the other cars and objects that are behind your car, you only have to resort to the smart rear view angle switch.
The wide-angle lens of this car camera is 140 degrees. The device allows you to monitor the tracks without worrying about the blind spots. Note that you can surf this camera that allows the 4G network connection and can connect to the Wi-Fi network. With LDWS/FCWS/FVMA alarm systems, you will safely drive.
You can pair the Dashcam car to your Smartphone through the Bluetooth connection. From then on, you can receive calls from your rearview mirror that already contains a speaker and microphone. there Dashcam is also equipped with a GPS Navigator to guide you through your road routes.
Thinking of doing a reverse? Be aware that this car camera to the rear camera via a 10-inch mirror screen. The images remain of optimal quality and you can control your maneuver to avoid accidents. Even if you are able to download these videos in case a car located near yours would have suffered damage. You will be able to rely on these images to get you cleared. This Dashcam also incorporates a function of FM transmission to connect the music it sends from the rearview mirror to the one in your car.
Data sheet
Memory

Supports microSD cards up to 64Gb

Resolution

1920x1080

Video format

Avi

Interface

Micro SD, USB 2.0

Angle of view

140 degrees

Motion detection

yes

Microphone

yes

Image format

Jpg

Compression format

H. 264

WiFi

yes

Screen size

10 inch-touch

Mobile application

yes

Haut parleur

yes

G-sensor function

yes