Full HD car DVR camera
This onboard full HD car camera works with a loop recording that allows you to never run out of storage space. G-sensor sensor, motion detection, external memory, time and date display, microphone, anti-vibration, auto white balance.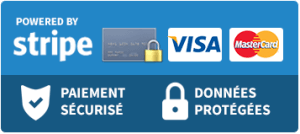 Average votes for this product
Based on
3
customers advices.

« Previous
Dash cam dual lens full HD
€49.90

Next »
Dashcam voiture Full HD
€39.90
Description
With this car camera, you won't have any worries about registering your travels. Such a device allows you to provide Visual proof in case of road accidents. Also, it needs to be performing. And the first criterion to be taken into account is its reliability. To do this, you need a car camera that does not drop you in the middle of a course on the pretext that there is not enough storage space. This is good because this model works with a Loop recording. The older files will be overwritten by the new ones as the recording progresses. This unit also rotates automatically as soon as the car starts, so it does not require to be activated.
In General, loop recording is associated with the function G-sensor or G-sensor. Its purpose is to back up the key files of a route so that they do not fade into the continuous recording cycle. These key files are automatically saved in case of collision, abrupt change of speed or even robbery. The locked files can then be used as legal evidence.
there Dashcam is equipped with a 3-inch LCD display allowing you to take a look at your recordings either in real time or not. It has only one objective with a viewing angle of 120 °. The image sensor offers a full HD recording quality. The recorded videos are of a 1080P resolution. Since such a device must operate day and night, it has been equipped with the technology of night vision, allowing it to offer clear images even in the evenings.
A model of Dashcam performance when equipped with a motion detector. A very handy function when the unit is in standby, in other words, when the motor of the vehicle shuts off. The motion detector will then trigger the camera when something or someone is facing it. When you park in a restricted parking lot, there is always a risk that a car will be stamped yours. If an impact occurs, the detector will locate it and immediately trigger the recording. Another function called parking monitor will then lock the backed-up file with the G-sensor so that it does not fade in stride.
Data sheet
Weight

300 grams

Memory

Supports microSD cards up to 32Gb

Resolution

1920x1080

Video format

Avi

Angle of view

120 degrees

Motion detection

yes

Battery

Lithium polymer

Image format

Jpg

Type of interface

AV, HDMI, USB 2.0, micro SD

Compression format

H. 264

Infrared vision

yes

Screen size

three inches

Screen ratio

16:9

Image sensor

Sony CCD

G-sensor function

yes