Dashcam with screen and 3 HD cameras
This Dashcam for HD car is a good device for filming driving incidents. His major advantage is that he has three objectives that allow him to have several angles of view, namely in the front, in the rear and inside the car.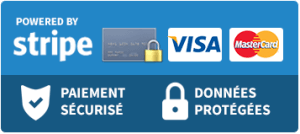 Average votes for this product
Based on
5
customers advices.
Next »
Dashcam full HD WiFi with built-in GPS beacon
€134.90
Description
This car embedded camera is the ideal device to record all the events you will encounter on the road. Once installed, the unit will no longer require any manipulation. It turns on automatically when you start the car and shuts itself off when the engine shuts down. It offers you a high definition image Thanks to its 1080P full HD lens. DVR type, the device compresses recordings from 1080P to 720P before the backup. To be able to operate, the unit needs to be plugged into the cigarette lighter with its car charger. To do this, it incorporates a battery with a power of 300 mAh. there dash cam is equipped with a 4.0-inch display that allows you to see the recordings made by the device in real time. It has three objectives, whose lens at the front of the car to record your driving, a lens with view inside the car that allows you to record all the pleasant moments spent in the car. The internal objective is also very useful in case of theft, as it allows to shoot more closely the robbers. And finally the lens at the back can also serve as a rearview camera.
there dash cam easily installs on the windshield thanks to an adjustable support that allows you to orient the camera lens. He embarked on the WDR technology that improves the image quality, regardless of the brightness variation. This allows you to have a clear picture even at night. The collected videos are in MOV format. Waterproof, the device does not fear water splashes.
The unit is equipped with motion detector. Each time a movement is made in the direction of the vehicle or around the vehicle, the device automatically registers these movements. there car camera embedded the loop recording. This technology allows you to continue recording even if the storage memory of the device is full. The oldest files will thus leave room for new recording files. To increase the storage space of the device, you have the option of using a Micro SD memory card with a capacity of 32 GB maximum.
there car camera film in a angle of 170 ° and the rearview camera at an angle of 140 °. there Parking monitor function you will be of great help when you leave the vehicle unattended. It allows to record all the events around the vehicle when it perceives a shock.
Data sheet
Memory

Supports microSD cards up to 32Gb

Resolution

1920 * 1080 P

Frame per second

25

Video format

Avi

Angle of view

170 degrees

Battery

Lithium polymer

Microphone

Image format

Jpg

Battery capacity

300 mAh

Compression format

H. 264

Screen size

four inches

Haut parleur

Screen ratio

16:9

GPS logger

no

Backup camera

Yes-angle of view 140 degrees