High quality voice recorder
High quality Dictaphone, of its high quality, long distance recording thanks to its microphone high sensitivity, 8 hours recording time. The device also incorporates a sound feature voice command.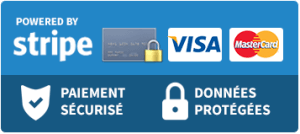 Average votes for this product
Based on
6
customers advices.

« Previous
Professional digital audio recorder
€199.90
Next »
Dictaphone with dual microphones 360 degrees
€74.90
Description
Use this Dictaphone guarantees you a voice recording of high quality with smart noise reduction function. Different record modes are available. Normal mode that is suitable for a record close. The train is ideal for recording outdoors. The long distance mode allows you to capture a voice to dozens of meters in the round. Of a size of 106 x 24 x 10, 5 mm for a weight of 70 g, this Dictaphone is practical. You can store it in your pocket or slip it into your purse without that it takes too much space. The model is available in three versions according to its capacity of memory, namely 8 GB, 16 GB and 32 GB. However, the internal memory is not expandable via an external memory card. But fear not, because the 32 GB version provides ample recording time. He joined a small LCD that lets you see the status of the record.
The sound quality is ensured by a record at 1536 kbps and two microphones to high sensitivity. This allows for thevoice recorder able to record very clear. This unit is recommended for its high autonomy. Indeed, it offers a continuously from 8 hours recording time. When the battery is low, the file being recorded is automatically saved to avoid data loss. It is powered by a Lithium polymer battery. Thanks to a USB 2.0 port, reloading is done on a PC or any load with the cable provided with support. Easy to use, just push a button that activates the recording. The record formats are MP3 and WAV. In addition, it is also possible to activate sound by voice command. The device supports 24 languages, including the major European languages, Russian and Arabic.
In addition to performing voice recordings, the rechargeable Dictaphone can also use music player; It supports all files audio MP3, WMA, APE, FLAC, WAV and OGG. It has an entry for 3.5 mm headphones. Highly practical, the tool is able to record telephone conversations.
Data sheet
Weight

70 grams

Dimensions

106x24x10.5 mm

Continuous recording time

8 hours

Battery

Lithium polymer

Microphone

High sensitivity

Type of interface

USB 2.0

Possible operating temperature

-10 ° C to + 40 ° C

Internal memory

8-16-32 GB

Haut parleur

Yes

Audio format

WAV, MP3, WMA, APE, FLAC, WAV, OGG

Voice command

Yes