Sports with Full HD wifi spy camera sunglasses
Sunglasses spy camera Full HD wifi, goal of 12 million pixels, vision directly on smartphone, continuous recording of 150 minutes, 155 degrees viewing angle


Average votes for this product
Based on
7
customers advices.

« Previous
Bezel with mini sport Full HD camera
$99.90
Description
Spy camera glasses provide a double function: in addition to being a beautiful sport sunglasses, they also conceal a Full HD camera. This type of device is in a perfect position to record a video and high-resolution imagery. For the video, they offer a resolution of 1920 x 1080 and 4032 x 3024 for photography. These files are saved as JPEG and AVI format. With its angle of view of 155 °, nothing escapes the purpose of this device.
These spy camera glasses are equipped with a microphone recorder and a 380 mAh 3.7 Lithium battery V. Regarding his time recording, they can run up to 150 minutes continuously. 2 hours can be enough to load these spy camera glasses. Note that this device has no internal memory but can accommodate a 32 GB microSD card. In addition, these glasses are equipped with a Wi - Fi feature that will allow you to access remotely from a smartphone or computer.
With its attractive design, this spy camera sunglasses model assure you a great freedom of movement. In addition, it is very easy to use, you have to press two buttons to commands on the end of the glasses to take pictures or record video. Contrary to what one might think, this device is very light and comfortable to wear.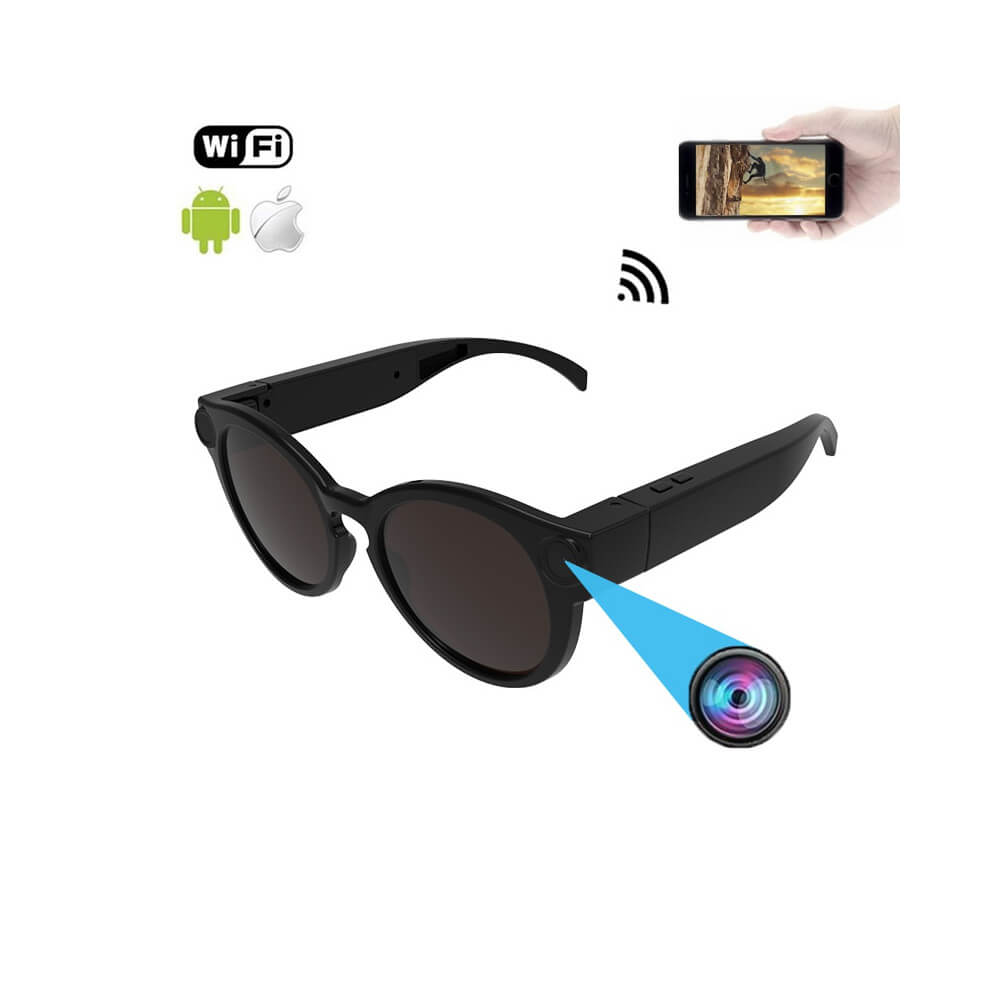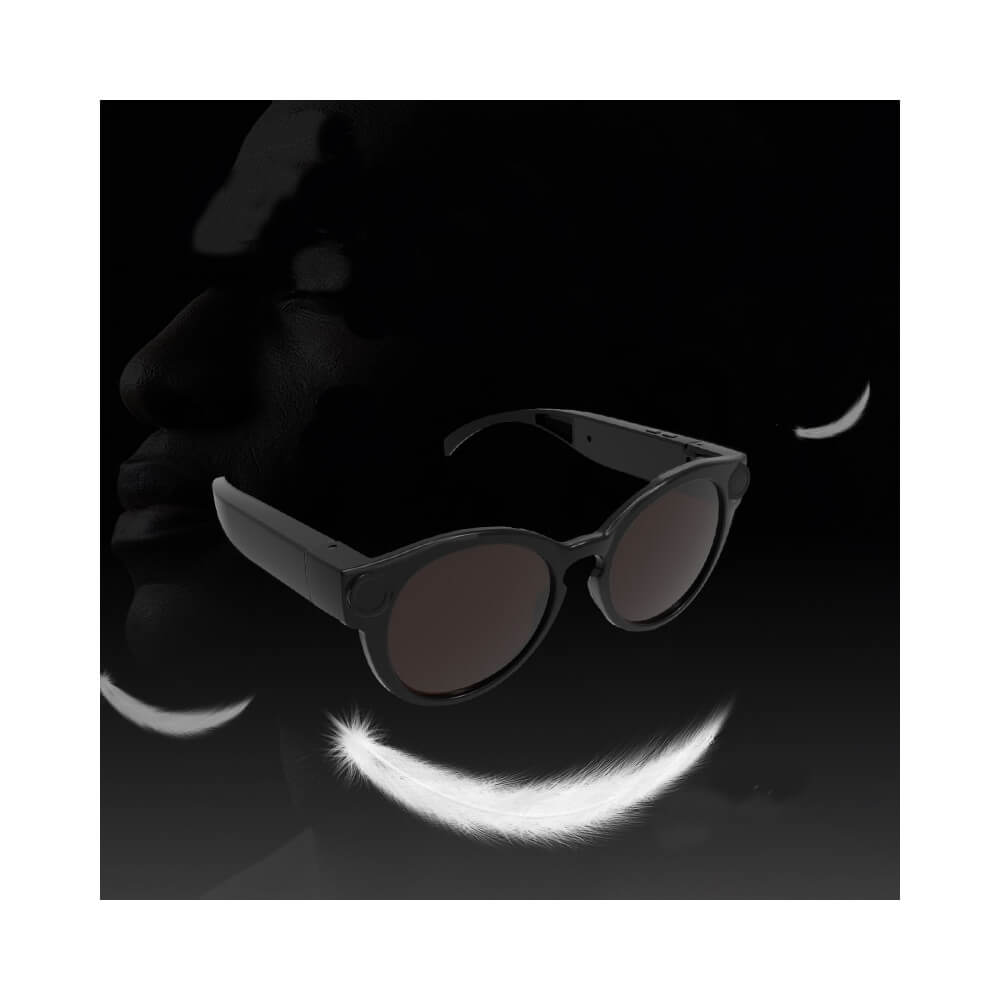 Data sheet
resolution

1920 x 1080

Frame per second

30

Video format

AVI

Streaming time

150 minutes

Operating system

Windows-IOS

software package

Classic media player

Load time

2 hours

View angle

155 degrees

Type of storage

Supports up to 32 GB microSD cards

Image format

JPEG

Possible operating temperature

-10 to 50℃

Photo resolution

4032 x 3024

Battery capacity

380 mAh

Compression format

H.264

wifi

Yes

Smartphone compatible

Android-IOS

Notice: Undefined index: name in /var/www/clients/client0/web1/web/modules/ganalytics/ganalytics.php on line 530

Notice: Undefined index: category in /var/www/clients/client0/web1/web/modules/ganalytics/ganalytics.php on line 531

Notice: Undefined index: price in /var/www/clients/client0/web1/web/modules/ganalytics/ganalytics.php on line 539