Mini 8GB USB key with his spy recorder
With its classic and sober design, this USB stick with a capacity of 8 GB spy micro mini off with her a wonder Spy voice recorder that can contain up to 70 hours of recording. Practical and easy to use, it will fit perfectly in your daily work record and espionage.


Average votes for this product
Based on
12
customers advices.

« Previous
Spy digital voice recorder and MP3 audio player
$79.90

Next »
Micro spy recorder professional
$99.90
Description
This Mini USB key spy integrated two features, namely a function voice recorder and a flash disk drive function. It has an internal memory with a capacity of 8 GB that allows you a record of long term up to 70 hours. In the form of classic USB key, this Spy audio recorder has a dimension of 70 x 21 x 9, 4 mm and is available only in black color. Very discreet, it won't take much space in your bag or on your desktop. In an interview, your interlocutor will not doubt that you are recording the conversation.
With this device, you get an exceptional sound quality with a record at 128 kbps in a WAV format. No matter where you are, the noise will be hidden to allow a clear record. The micro spy recorder is powered by a rechargeable Li-ion battery on any support of USB support. When it is fully charged, the product can operate up to 5 hours.
This micro spy recorder is compatible with all Windows operating system: 2000, XP, Vista and Windows 7. Easy to use, it has only a single button. Simply click on it to start the voice recording at the beginning of your meeting, your course and your Spy operations. In the end, you have to perform a long press of the same button to save your record.
The key USB microphone also works as a flash drive classic disc. So you can use it to bring your documents on you. You can easily transfer your audio recordings on your computer. For this, you need to do is plug the device into a USB port and the computer will recognize it immediately. Even when it is plugged into the computer or to a power outlet, the key can continue to record. In this case, you have unlimited range. Another amazing feature, simply plug it into an Android smartphone to be able to record all your telephone conversations.
The recorder microphone is able to fit in the worst conditions. It works at any temperature between 0 and 40 ° C. With cable, the unit comes with a user manual. Object to use multiple and very easy to use, this key will be of great assistance on a daily basis.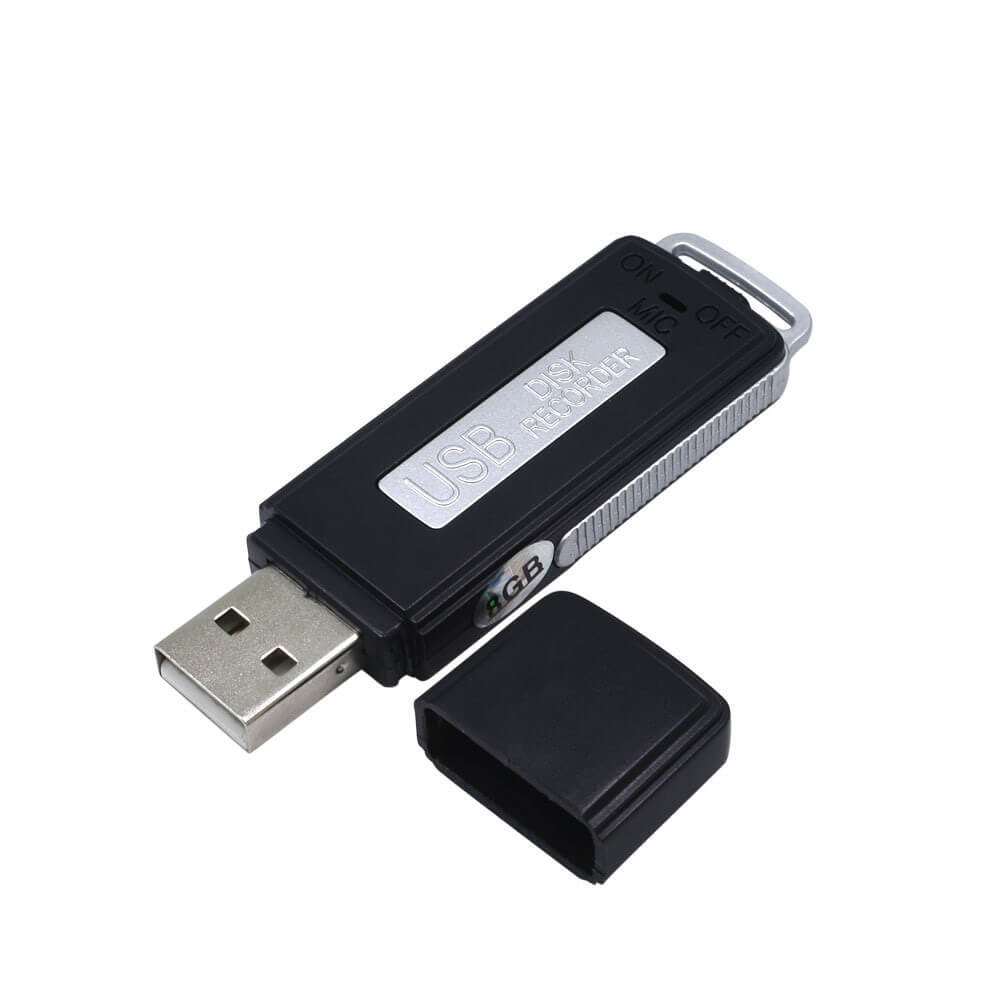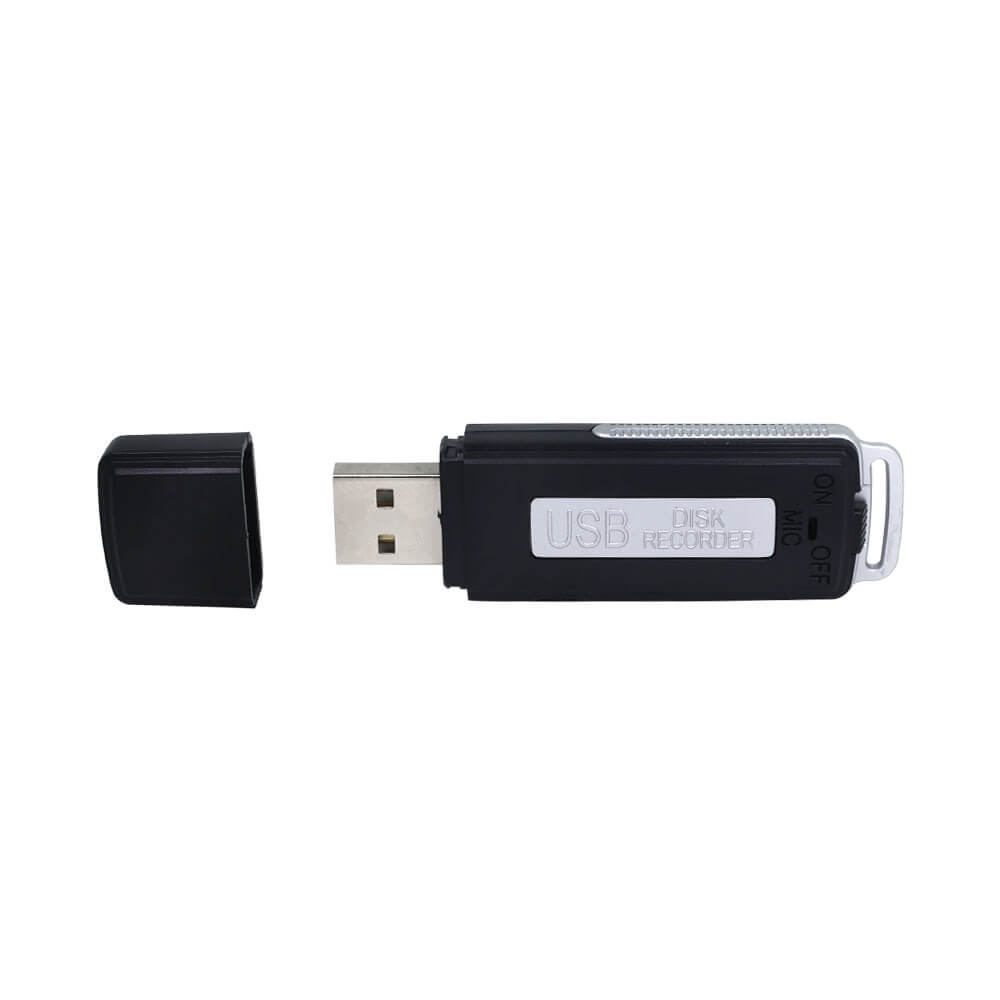 Data sheet
Dimensions

70mm x 21mm x 9.4 mm

Continuous recording time

70 hours

Operating system

IOS and windows

Microphone

Yes

Type of interface

USB 2.0

Possible operating temperature

0 ~ 40 ° C

Internal memory

8 GB

Audio format

MP3