Spy digital voice recorder and MP3 audio player
With a design super slim, this spy voice recorder ensures a total discretion and capture good quality sounds. It can also be used as a music player. Compatible with MP3 files, it has a memory capacity of 8 GB, approximately 80 hours of recording.


Average votes for this product
Based on
10
customers advices.
« Previous
Long distance voice recorder pen
$94.90

Next »
Mini 8GB USB key with his spy recorder
$39.90
Description
Some activities require to bring a device to voice recording to be able to assimilate all of the useful information. This is why having a micro spy recorder is essential in the practice of these activities here. Only a classic voice recorder can be cumbersome, but also annoying while you are at work. This is not the case of this Spy voice recorder Digital. 68 x 40 x 50 mm in dimension, the device offers an easy grip and ranks anywhere. Its super slim design even lets him get a place in your portfolio. No bigger than a credit card, this device will be able to remain discreet at all times.
Its primary function is the audio recording. For this, it offers exceptional sound quality. He picks up the sound to its source and reduces background noise for clarity. It has a 1000 mAh Li-ion battery, thanks to which it can record for a long time. It is a rechargeable battery that you can load on any USB charging stand or on your computer. The device recorder microphone has an internal memory with a capacity of 8 GB, you can record up to 80 hours of sounds. During a long-term record, it automatically segments the band into several files and appoints to allow you to easily find each part of your records.
Beyond its function of Spy voice recorderThis device is also a music player that you can take anywhere with you. You will then have to do is plug it into your computer, then add songs and start playback. Only the volume control buttons, which allow also to move to the next song, are present. The MP3 format is still the only compatible with this player.
Finally, you also have the opportunity to use it as a USB key that would allow to store any type of file. Simply plug the unit to the computer with the transfer cable and it will be immediately recognized. Thanks to him, you will have all your documents at your fingertips. The digital voice recorder comes with its manual, 1 USB 2 cable that allows both load and transfer the data, as well as headphones.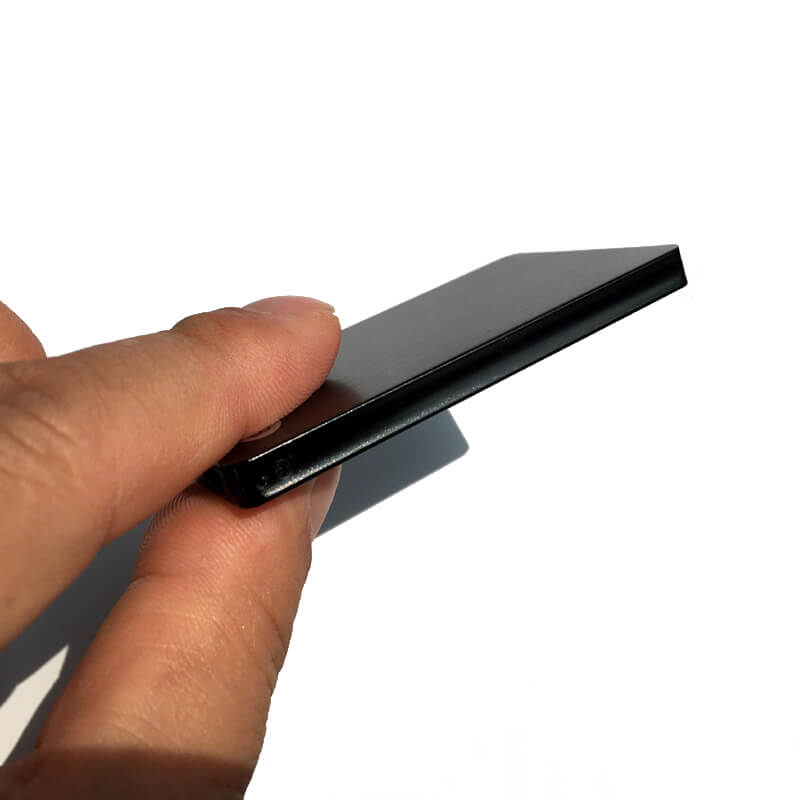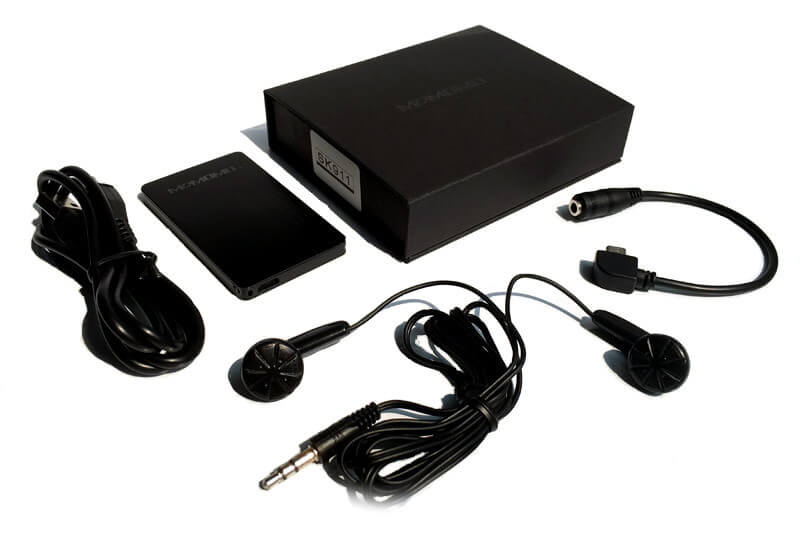 Data sheet
Dimensions

68 x 40 x 50 mm

Operating system

Windows and IOS

Battery

Lithium polymer

Microphone

Yes

Type of interface

USB

Battery capacity

1000 mAh

Internal memory

8 GB

Audio format

WAV