USB stick micro spy silver and black
This USB comes in two versions, 8 GB and 16 GB. It allows you to record sounds clear, without background noise. Discreet and easy to use, the device also functions as a conventional USB and can store videos, documents and music.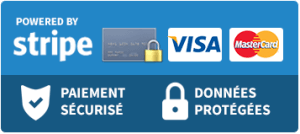 Average votes for this product
Based on
10
customers advices.

« Previous
Mini microphone recorder digital 8 GB
€49.90

Next »
Spy digital voice recorder and MP3 audio player
€79.90
Description
Sometimes, whether you need to save information for not missing a beat. Whether in the Auditorium, a meeting at the office or in a simple conversation, the Spy micro USB key comes to your rescue. This model is a dimension of 70 x 21 x 9 mm. You may have guessed, this small size allows it to slip anywhere without attracting attention. In addition, in the form of a USB key, it will play its role of micro spy to perfection. You can lay it on the table or hook it up to your computer without that nobody knows what you do. And if you doubt its ability to record sound, don't worry, because you will receive a registration at 192 kbps with a sampling frequency of 48 KHz. The device gives you a recording and clear without any background noise.
This pretty Spy USB key is made of plastic, but also metal, which gives this modern and original appearance. You can also choose between the version to 8 GB or the 16 GB. The choice can be defined in terms of its usefulness. If you plan to use for short recordings, the 8 GB version may perfectly suit you. However if you need one Spy voice recorder every day, the 16 GB allows you to record up to 120 hours of sounds in WAV format.
In terms of autonomy, the unit embarked a battery rechargeable lithium which will load on any USB support, including branch on your computer.
You suspect that the USB key is not there to look pretty. Its second equally important function is that you can also use it to store your data in a few formats either. Videos, documents, music, you can store everything, subject to capacity. For this, the micro spy device is compatible with all Windows operating systems: 2000, XP, Vista and Windows 7. It is also compatible with a Mac OSX 10.3 and earlier versions.
Data sheet
Weight

15 grams

Dimensions

74 x 26 x 12mm

Continuous recording time

18 hours

Operating system

Windows and IOS

Battery

Lithium polymer