Light bulb camera wifi with night vision
With infrared vision, our camera wifi light bulb remains can be used day and night. Accessible at a distance, it is controlled from your mobile to activate its features.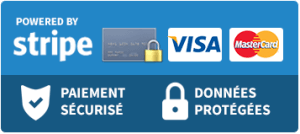 Average votes for this product
Based on
9
customers advices.
« Previous
Bulb spy camera HD with vision smartphone
€169.90
Next »
Bulb HD video camera with night vision
€99.90
Description
Install like a traditional lamp, the camera bulb is a accessory to espionage essential. Its design incorporates a micro camera which may not be noticeable in the room. Discreet and effective, it allows to record high resolution video. Concentrate of technology, sound built-in microphone also captures conversations and sounds. With a 3.6 mm lens, our light bulb camera wifi offers 1 MP quality images. Convenient and practical, it is compatible with the common operating systems, including Mac and Windows. Available in a compression H264 format, it allows to record a high volume of data. In addition, this spy camera HD allow the reception of micro SD card with a maximum capacity of 32 GB.
The camera wifi light bulb is distinguished by its accessibility remotely. Real spy equipmentIt represents a discrete tool you order with your mobile phone. More on: You can view videos or images from your mobilewherever you are. You have the ability to continuously monitor your home. During your absence, you are informed about what happens in the case of burglary. Functional on an average distance of 15 metres, this motion detector spy camera you send a signal. You are immediately notified of the presence of an intruder and this, in real time. You can quickly act accordingly and notify the police. With a angle of view of 90 degreesIt can cover a wide area. This is a definite advantage to ensure safety and supervision of a perimeter with efficiency.
Why choose thelight bulb camera wifi? Integrating completely into its environment, it remains undetectable by the human eye. Aesthetically, its design resembles a classic LED bulb. It can be regarded as a mere accessory lighting and decoration. Practical and extremely simple, it is fixed by a simple screwing on its support. Note that the activation of this Mini spy camera requires no specific expertise or knowledge in technology. Ready to be used, it comes with the adapter micro SD, the flexible nozzle and operating instructions. Your advantage? The acquisition of our bulb spy camera represents a profitable investment with an excellent quality/price.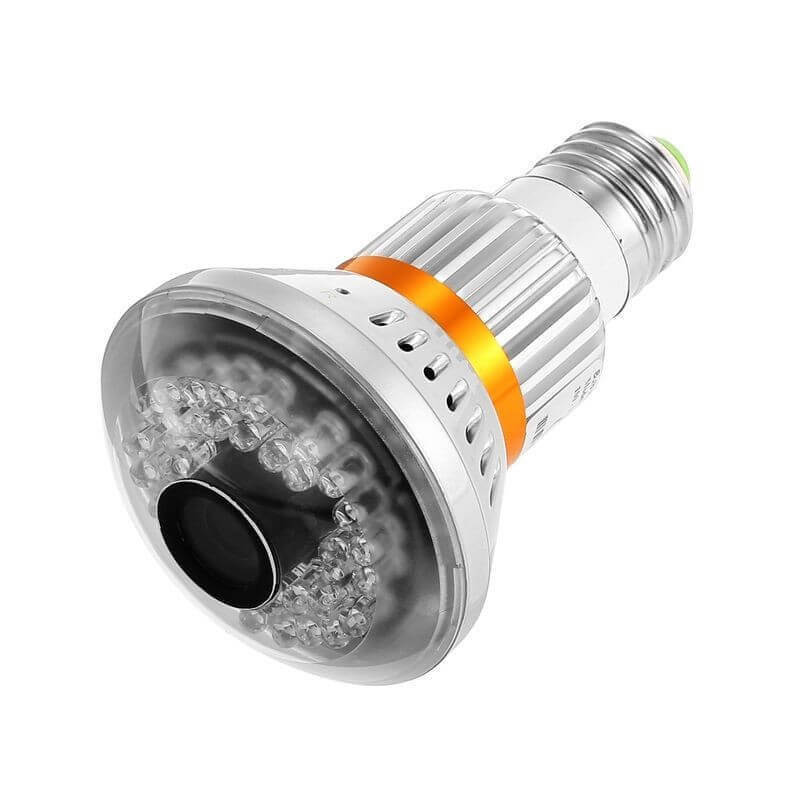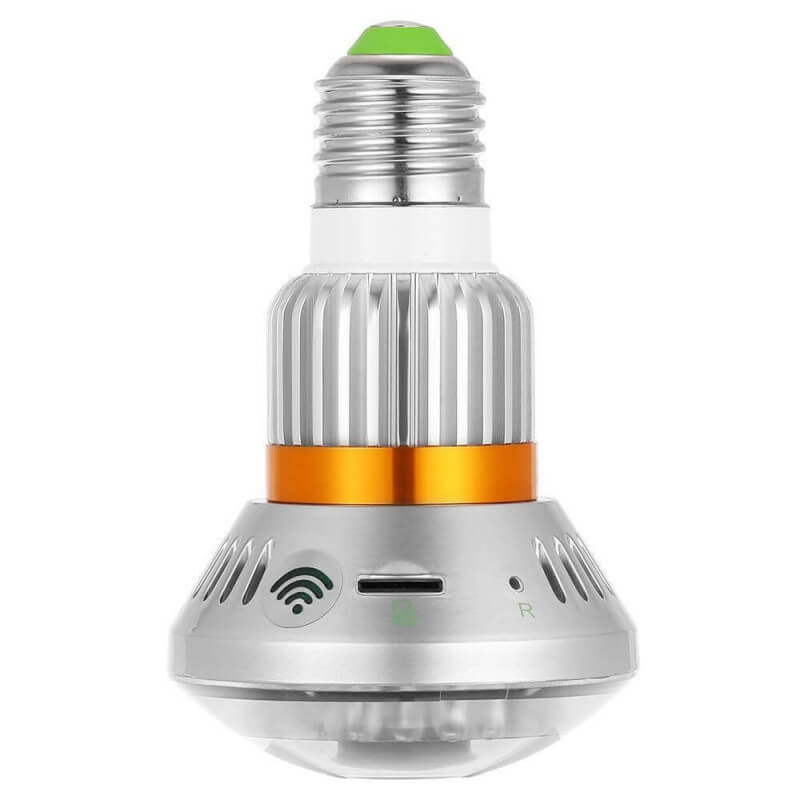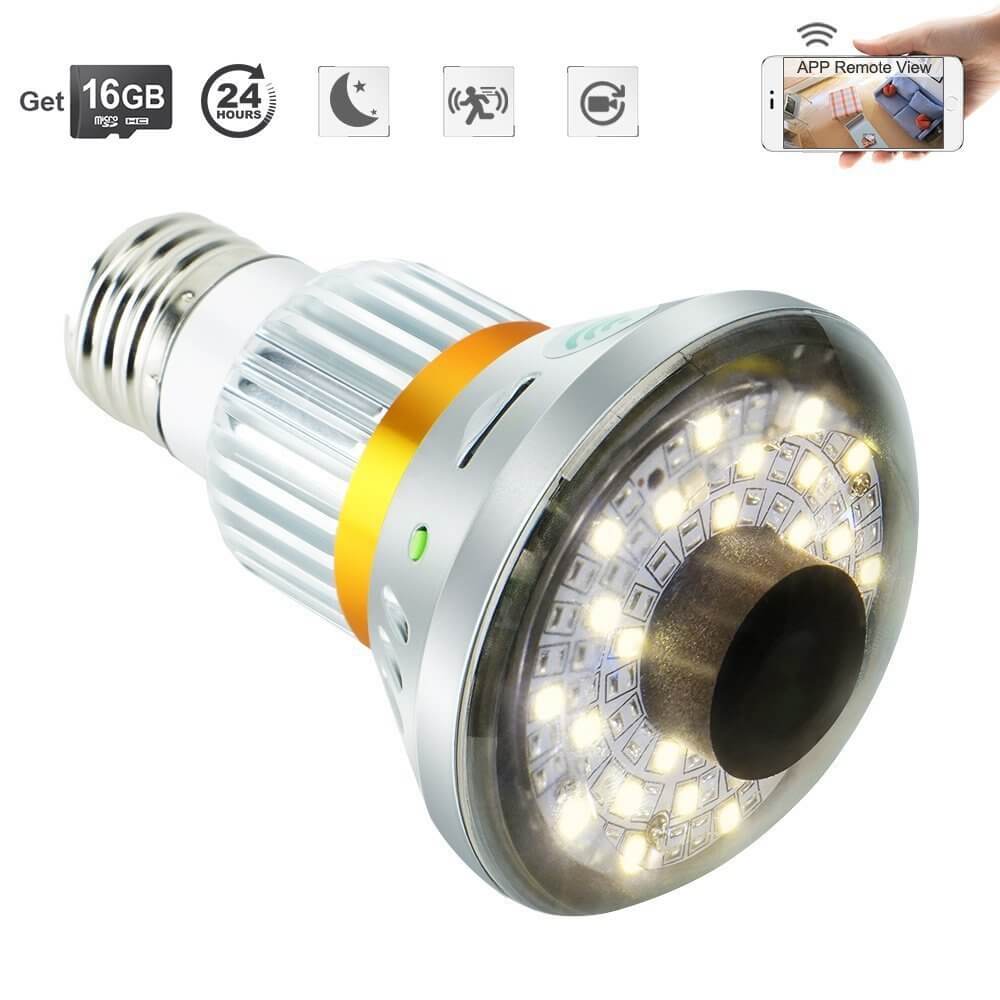 Data sheet
Memory

Until 32 GB microSD cards

Operating system

Windows - Mac

Pixels

1 million

Angle of view

90 degrees

Motion detection

Yes

Microphone

Yes built-in

Compression format

H.264

WiFi

Yes

Compatible Smartphone

IPhone/Ipad - Android

Lens

3.6 mm

Infrared vision

Yes
You might also like