Spy Camera Bulb Infrared Vision Wi-Fi
This wifi connected spy camera stands out for its high performance. It can be used at night and features infrared vision. Use it like a traditional video and photo camera. Our bulb camera provides complete discretion.


Average votes for this product
Based on
9
customers advices.
Next »
HD Spy Camera Bulb With Smartphone Viewing
$169.90
Description
On top of providing LED lighting, this wifi camera bulb records videos. It delivers exceptional image quality with a resolution of 1280x720p. The best part: its built-in microphone captures conversations and sounds. Equipped with a high-quality camera, it can also take pictures of 5 million pixels. Thanks to its 120° viewing angle, this spying equipment covers a large area of the room in which it is located. It is perfect for professional surveillance missions and has a large volume of available data. Night vision guarantees uninterrupted spying 24 hours a day. Did you know that our micro spy camera remains functional even when the light bulb is off? This discreet, minimalist camera is hidden in the middle of the LEDs. It is undetectable and can operate without attracting attention.
The mini spy camera stands out because of its many functions. It produces light, records sound and video and takes pictures. With a sound recording range of 15m2, it picks up all the noise in your home, office, garage,... Its 6-meter motion detection and infrared vision make this mini wifi spy camera a powerful and invaluable tool. A wireless remote control allows you to activate these features remotely. With a frame rate of 30 frames per second, our motion sensing spy camera also provides a high storage capacity of 1GB for 40 minutes.
Why should you order this camera bulb? This 4 in 1 product has many applications which constitute a real advantage (lighting, video, audio, photo). In terms of investment, it provides good value for money. Easy to install, it can be used immediately without any wiring. To set up this mini wifi spy camera, she can easily screw it on thanks to the E27 model base. The remote control is used to switch the bulb on or off, and to activate or deactivate the motion detection system. Thanks to its real-time viewing system, your mini spy camera allows you to view images from a compatible smartphone (iphone or android). This product is currently unavailable.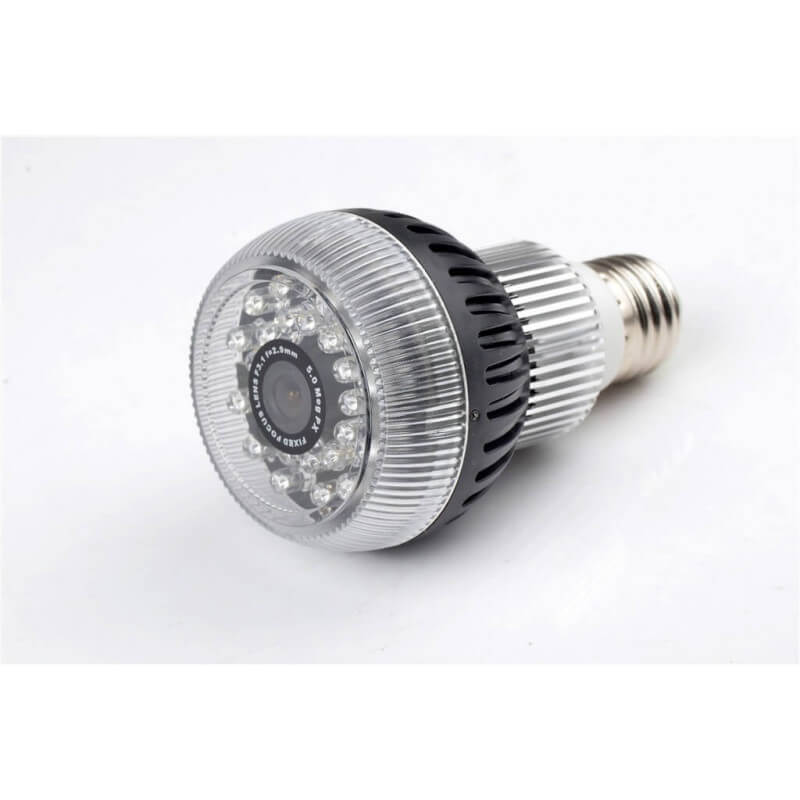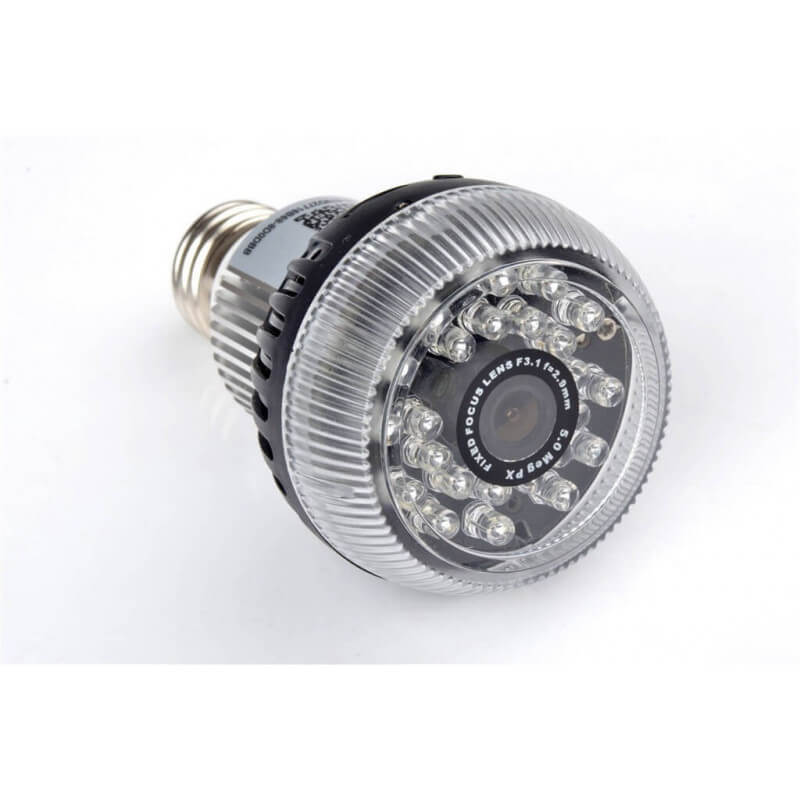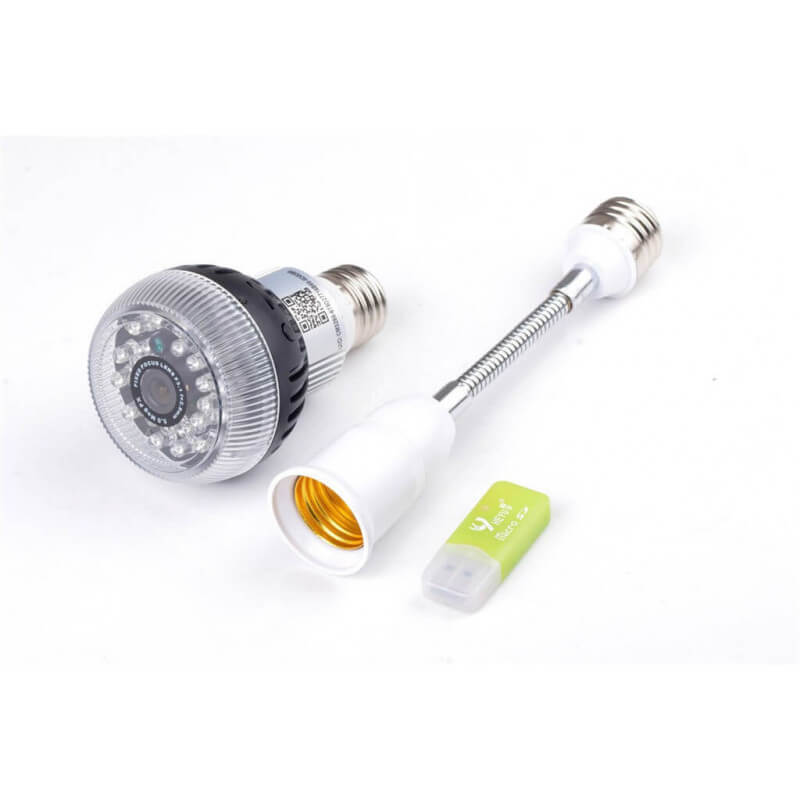 Data sheet
memory

Cards microSD up to 32 GB

resolution

1080

Frame per second

25 ips

Video format

AVI

Streaming time

Depends on the capabilities of the micro SD card

Operating system

Windows - Mac OS X

software package

VLCplayer - SMplayer

Pixels

5 million

Minimum illumination

1 lux.

View angle

120 degrees

Motion detection

Yes to 6 meters

Compression format

H.264

wifi

Yes

Smartphone compatible

IPhone - android

Infrared vision

Yes

Range taken from sound

15 square meters

Notice: Undefined index: name in /var/www/clients/client0/web1/web/modules/ganalytics/ganalytics.php on line 530

Notice: Undefined index: category in /var/www/clients/client0/web1/web/modules/ganalytics/ganalytics.php on line 531

Notice: Undefined index: price in /var/www/clients/client0/web1/web/modules/ganalytics/ganalytics.php on line 539