GPS plotter child practical watch
A particularly powerful child or adult GPS plotter that incorporates the basic shape and functionality of a watch bracelet. It always offers location information in any situation. Geolocation accuracy at 5 meters.


Average votes for this product
Based on
9
customers advices.
« Previous
GPS tracers for children and older people
$159.90

Next »
GPS plotter watch child Wifi
$119.90
Description
This GPS Tracker watch for children or adults is of great efficiency and will allow you to keep an eye on your loved ones. In addition to the tracing aspect, the use of this type of device is especially indispensable for security reasons on a daily basis. In order to ensure such functions, this model has been designed in such a way that it is not cumbersome but very effective. It is a light and small device of 57 mm long, 39 mm wide and 16 mm high. It hangs on the wrist, like a normal watch, and also has the basic features of the latter, thanks to its adjustable bracelet.

On the sustainability side, you can count on thechild tracking device for the long term. Indeed, it is built in a particularly resistant and waterproof material. As for tracking, depending on the availability of the network on the site where the device is located, it can operate in GPS mode, WIFI or LBS. In all cases, the tracking is done in real time, it is the margin of error of localization that varies from one network to another. In GPS mode, you will have a positioning accuracy of 5 m, on WIFI it increases from 5 to 10 m and on LBS it will be a margin of 20 to 100 m. Thus, wherever the person carrying the GPS device, it can be found without much difficulty. It is equipped in SOS button, if the person keeps the button 3 second the watch will call the previously registered number. Other feature you can call the watch and chat with the person who has it on his wrist.
On the functionality side, the child GPS bracelet is particularly well equipped. In terms of tracing, it is able to give you a more precise positioning. It can also trace the travel route of the one who carried it. Apart from all this, it is a device with various applications allowing you to calculate the steps made, to make calls, to list contacts or to chat, etc. As a safety device for seniors, it is also equipped with an alert button. For people following the move, it is possible to configure the device so that it automatically sends an alert in the event that the person who wears it exceeds certain geographical limits. Finally, it should be noted that it is a model equipped with 1.4 screen, detailed keypad, high quality loudspeaker, as well as a battery with a autonomy of 2 days in standby and 4H on continuous call.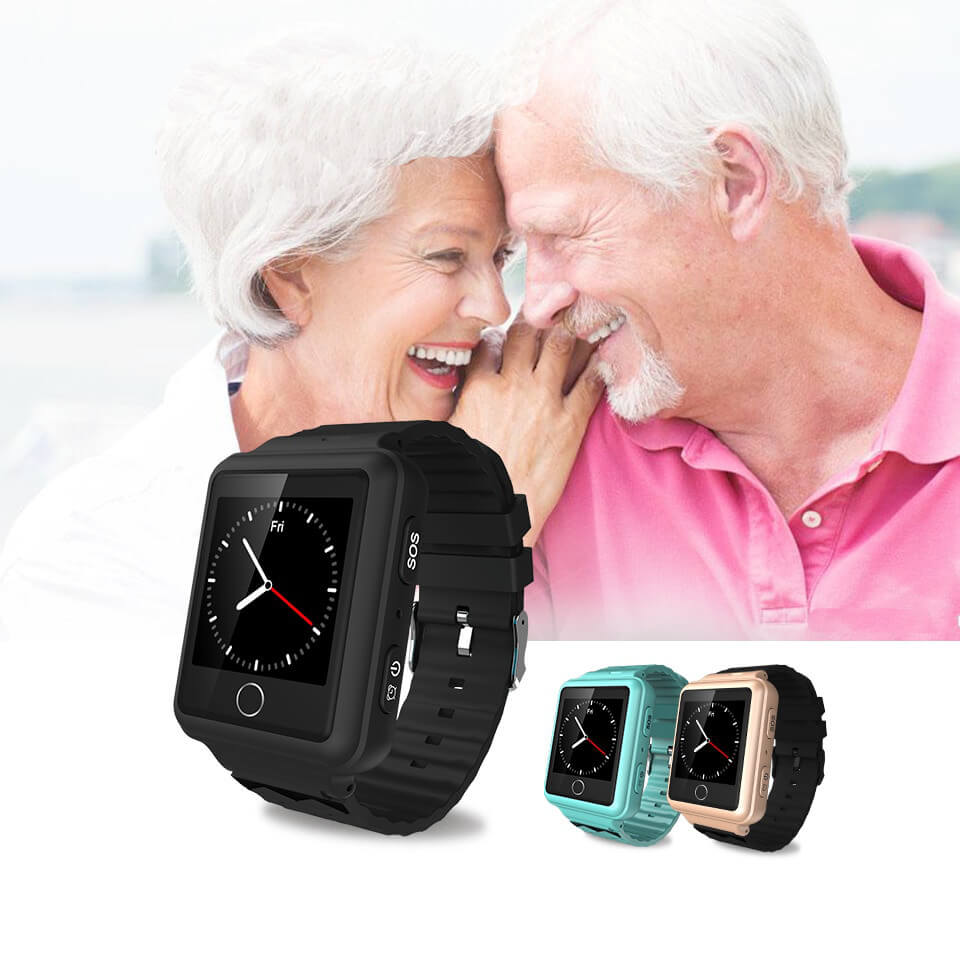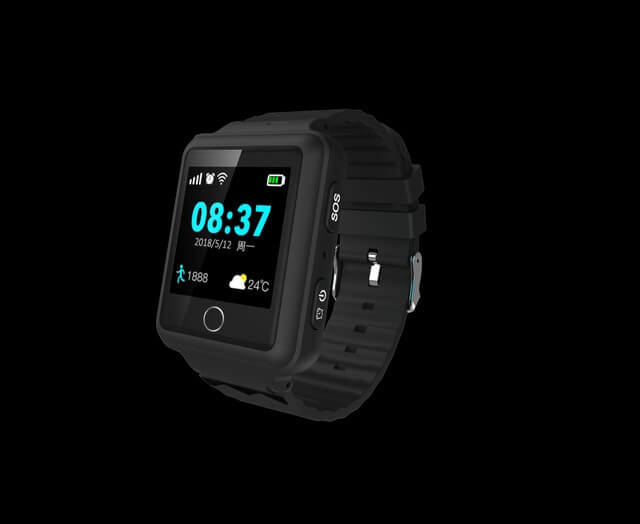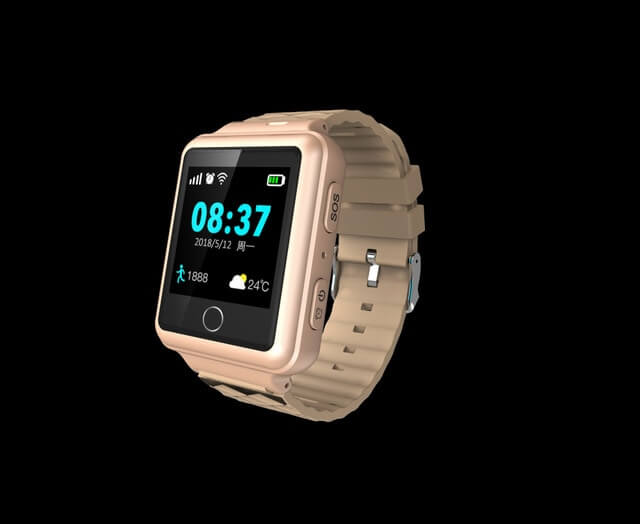 Data sheet
Size

57x39x16mm

drums

Lithium polymer

Waterproof

Yes-IP67

Microphone

yes

Possible operating temperature

From-18 °c to + 70 °c

Battery capacity

450mAh

Compatible smartphone

Android-IOS

GSM frequency

850/900/1800/1900MHz

Screen size

1.44 inches

Location accuracy

five meters

SOS button

yes

Mobile app

yes

Speaker

yes