GPS Tracker with solar charger
This model of GPS snitch is very convenient and perfectly adapted to all types of vehicles. Whether it's cars, motorcycles, trucks, all-terrain or utility, but also for containers. Equipped with a solar charger, independence becomes unlimited with a minimum brightness.


Average votes for this product
Based on
8
customers advices.

« Previous
GPS Tracker car 3G connectivity
$149.90

Next »
Gps for car tracking high autonomy 20000 mAh
$209.90
Description
Depending on the control and oversight you want to have on your vehicles, you can opt for a specific geolocation solution. Among the best-performing plotters GPS, we offer this tracer. It is a device of geolocation vehicle with a design unique, but that is particularly resistant to shock and is waterproof. Therefore, a device that can operate even in especially difficult circumstances.
Posing as a miniature GPS TrackerIt is virtually impossible to detect. He moved very easily since it is equipped with a powerful magnet. Its installation requires neither special skills nor special hardware. Its small size (160x60x38mm) makes it particularly discreet. However, this isn't as far as this GPS car tracker is not efficient. The plotter is equipped with a rechargeable 10000mAh that can hold more than 20 days. Also, it includes a sleep mode that allows to extend the battery life. The motion detector is equipped with this GPS Tracker allows him to send you an alert when your vehicle is moving. If you want to locate it, a text from the name of the street in which it is located will be sent by the device with an accuracy of 5 m in case of theft, and if there is an attempt of dismantling the spy car GPS Tracker, you will immediately receive an SMS from al erte so you can act quickly. What is more, given positioning done in real time. Localization is precise and you can even get a travel history.
The advantage of this GPS Tracker is its built-in solar charger. The magazine captures the brightness and recharges the battery of the tracer. So with a good light, you won't need to recharge, it will recharge automatically.
For more professional use, can serve as you a unit of fleet tracking. This will save you in responsiveness and efficiency, which will considerably improve your services. Indeed, the visibility offered by this type of installation allows you to manage the logistics of your company. Be aware that the plotter GPS car-spy can run anywhere in the world. FYI, this car tracker is compatible with a standard SIM card. The latter is however not delivered with the appliance.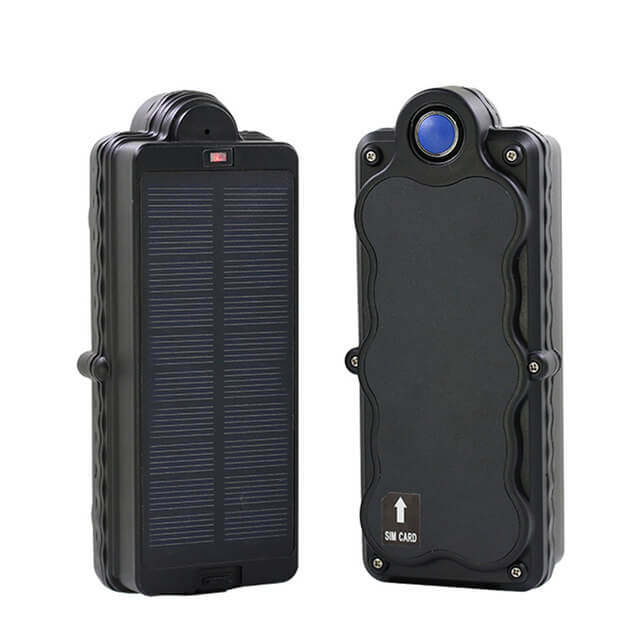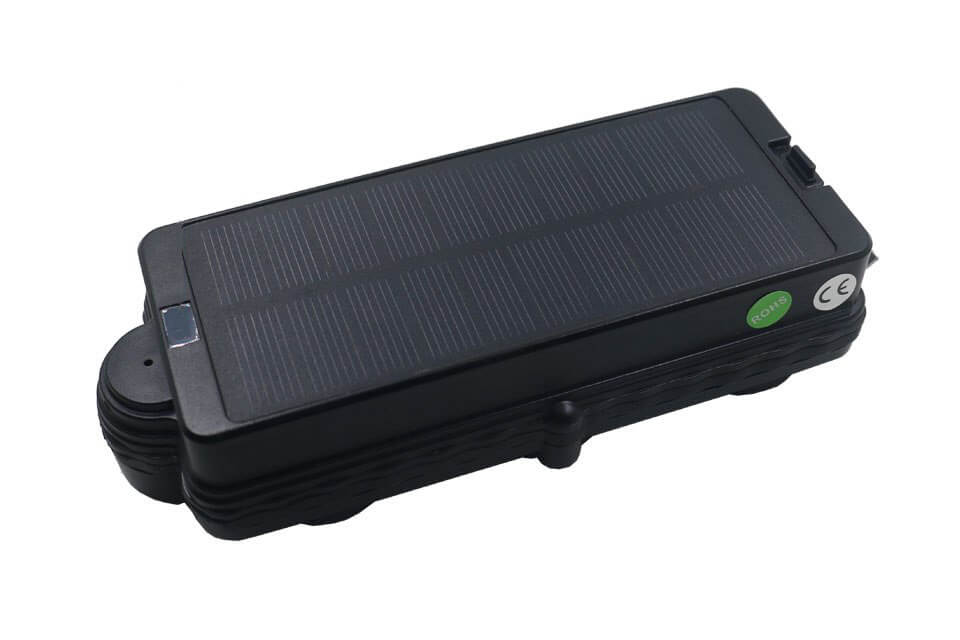 Data sheet
Size

160 x 60 x 38 mm

Motion detection

Yes

drums

Lithium polymer

Waterproof

Yes - IPX7

Battery capacity

10 000 mAh

Smartphone compatible

IOS-Android

magnet

Yes

Tracer history

Yes

Mobile app

Yes