2.4 Hz video babyphone with 3.5 inch LCD display
This baby monitor camera allows you to give your baby all your attention even if you are not at her side. You will be able to communicate with him and ensure his well-being thanks to his various functions such as temperature detection and the reader of lulers.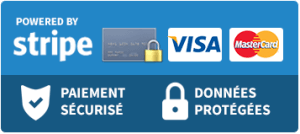 Average votes for this product
Based on
0
customers advices.

« Previous
Babyphone wireless sleep monitor camera
€109.90

Next »
Babyphone with 720P HD wireless video camera
€169.90
Description
A baby needs constant attention, but as you also have to take care of other tasks, it can be difficult to monitor it at the same time. This is why the use of this model of baby monitor camera can be invaluable help. The device allows you to indicate your presence.
there baby monitor camera is also equipped with multiple functions that will help you take care of your baby. For example, you have a Lullaby reader very useful when you want to sleep it or just calm it down. So you don't have to travel to comfort him. Also be aware that the unit is equipped with the 2-way communication function. Thanks to the latter, the baby can call you and hear you on the unit installed in his room. In the same way, you too can talk to him and hear him on your unit. For this the device is equipped with Microphones And Speakers in each of the units composing the baby monitor video.
The transmitter installed in the baby's room is equipped with a temperature detector allowing you to monitor the ambient temperature in the room. It is your child's health to be in a well-controlled environment. In addition, high heat or cold can disrupt sleep. This function will notify you in case of a significant change in temperature so that you can quickly intervene.
The child unit is also equipped with an AC outlet that must be plugged in during use. On the other hand, the parent unit is powered by a rechargeable battery. The battery gives a good autonomy, but it is possible to optimize it by using VOX mode. Listening to baby video goes into standby mode, but it activates when a voice is perceived. The screen automatically activates to let you see what's going on. Thanks to the infrared night vision, you will also receive clear images that it is day or night. However, you can still adjust the brightness on your screen.
Data sheet
Resolution

240x320

Battery

Lithium polymer

Microphone

yes

Battery capacity

800 mAh

Infrared vision

yes

Screen size

3.5 inches

Night vision distance

15 meters

Haut parleur

yes

litter

50 meters indoors and 240 meters outdoors

Transmission frequency

2.4 GHz

Energy consumption

250 mA

Dimensions baby unit

120x74x18mm

Parent unit dimensions

125x72x18mm

Poids unité bébé

50%

Weight parent unit

110g

Volume control

yes

Polyphonic luleuses

Yes-8

Temperature display

yes